White Bean Dip with jalapeños and artichoke is quick and easy! It's rich in flavor and 100% vegan!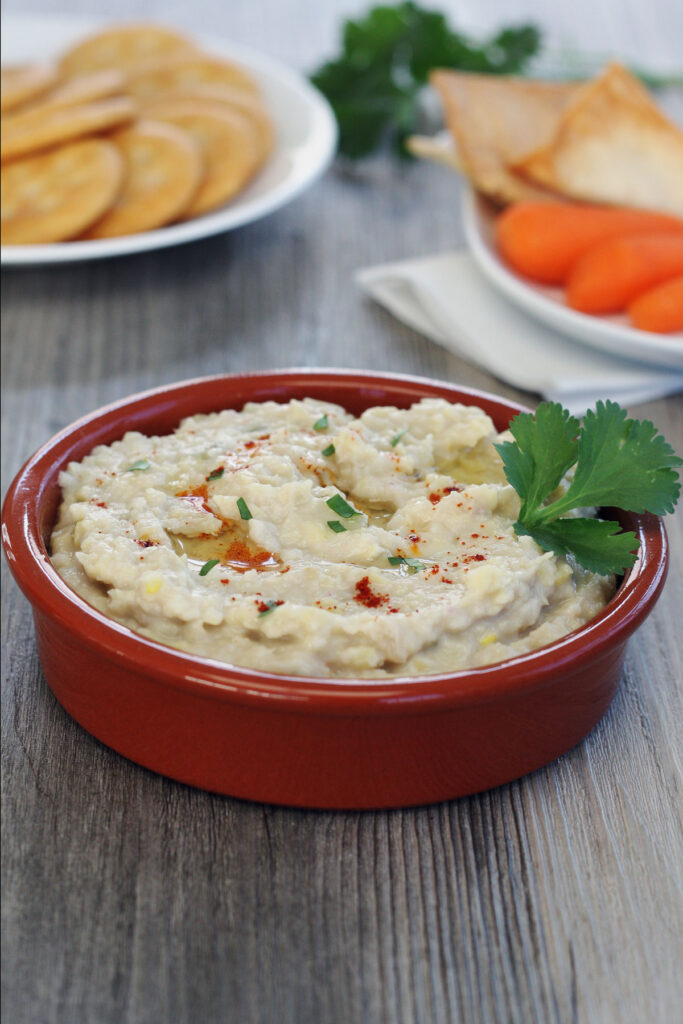 This White Bean Jalapeño Artichoke Dip is going to surprise your taste buds. I was inspired to make this white bean dip after trying (and instantly becoming addicted to) Trader Joe's jalapeño artichoke dip.
It is so good, but not so good for you. The guilt set in, so I decided to make a healthier version.
This is a nut free vegan artichoke dip so it has a lot less fat.
How to Make White Bean Dip
This dip took very little planning and came together in no time at all. For once, I actually had all the ingredients in my pantry that I needed to make the dip.
It literally only took me 15 minutes to make! It took a few minutes to gather and chop ingredients and then everything was tossed into the food processor.
I added and pulsed the artichokes and jalapeño after everything else was well blended because I like to have it a little chunky.
That's it! Easy peasy!
Serving Suggestions
I like this dip best with pita chips, but you can serve it with tortilla chips, crackers, bread or vegetables. You can even use it as a bruschetta topping.
I actually used some of the leftover dip as a spread to make myself a nice vegetable wrap for lunch. There are so many ways to use this simple dip!
Keep it in your fridge as an after school snack for the kids or take it to a potluck.
Either way, it's sure to be a hit.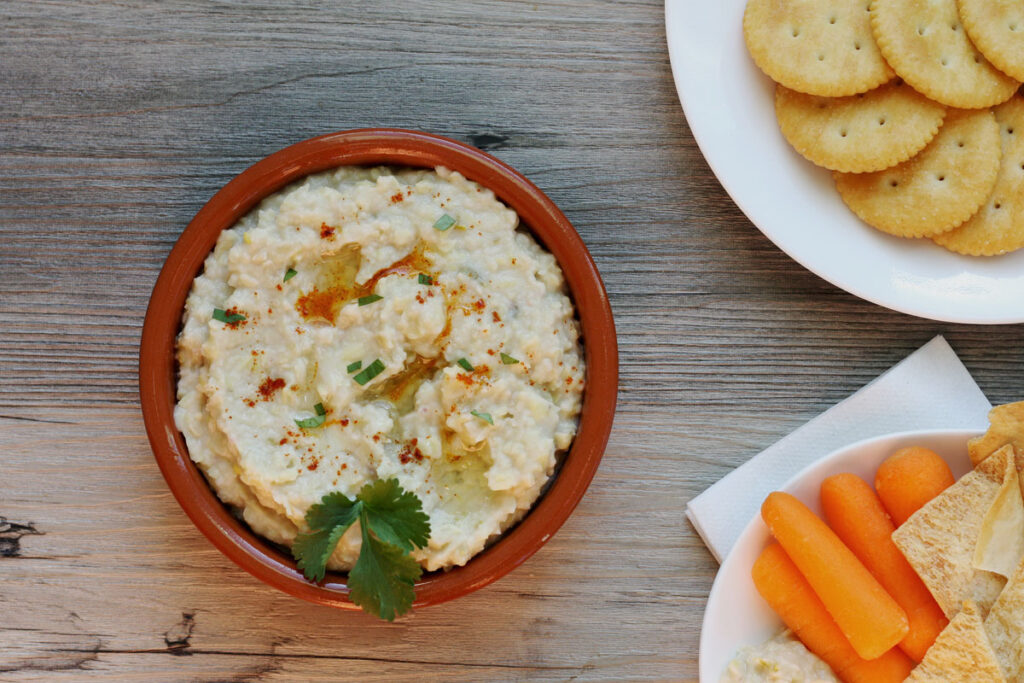 With a dip this easy to make, I probably won't be buying any store-bought version ever again. It's so much healthier too!
Remember, as with all recipes, feel free to adjust it to your taste. Add more jalapeños if you prefer or use the mild ones instead of hot.
For a tangier taste add more lemon juice. Enjoy!
I first shared this white bean jalapeño artichoke dip recipe on Food Fanatic, so be sure to visit it there along with my other recipes.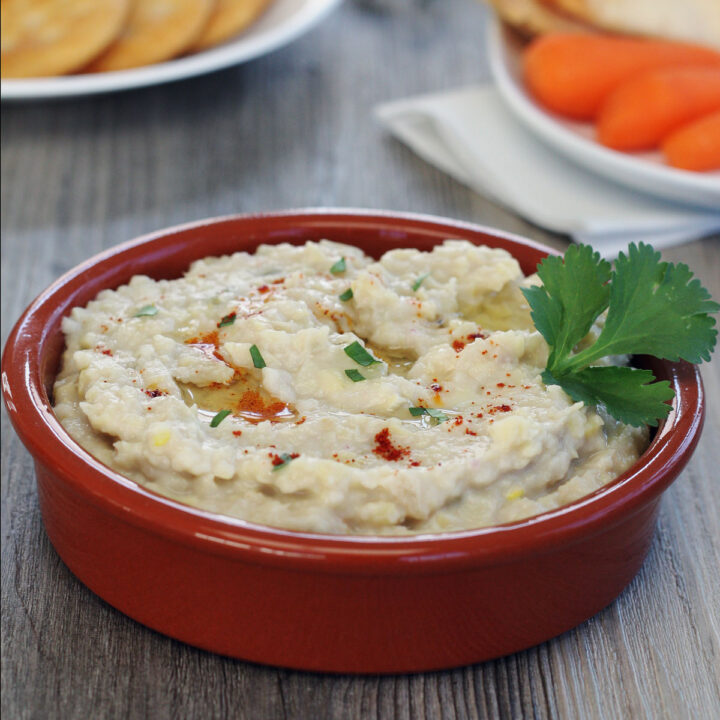 White Bean Jalapeno Dip
White Bean Jalapeño Artichoke Dip is quick and easy! It's rich in flavor and 100% vegan!
Ingredients
30 oz cans Cannellini Beans, drained
2 tablespoons Extra Virgin Olive Oil
½ teaspoon Salt
2 tablespoons Fresh Lemon Juice
1 small clove Garlic, minced
2 tablespoons Diced Onion
14 ounces Artichoke Hearts, drained and chopped,
2 tablespoons Pickled Jalapeños, diced
Instructions
Add the beans, olive oil, salt, lemon juice, garlic and onion to a food processor and blend until smooth.
Add the chopped artichoke hearts and jalapeños and pulse until well mixed.
Chill until ready to serve. Add an extra drizzle of olive oil and garnish with a pinch of cayenne if you prefer. Enjoy with pita chips, tortilla chips or anything at all!