Baingan Bharta pairs beautifully with naan or another kind of flatbread. A classic Indian dish made with spicy roasted eggplant that you must try!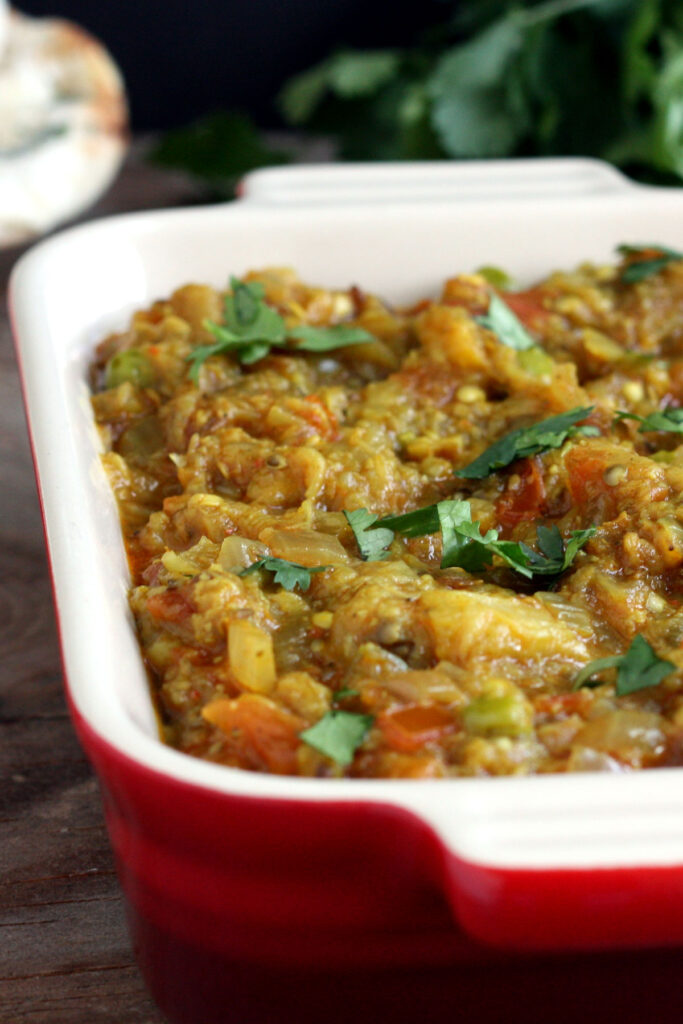 Baingan bharta is a popular Punjabi dish cooked by roasting an eggplant, mashing it, and mixing it into a tasty tomato onion based gravy. It is by far one of my favorite things to order at an Indian restaurant.
Growing up, eggplant was probably on the dinner table at least once a week. Eggplant cooked with potatoes and spices is very common in a Gujarati household.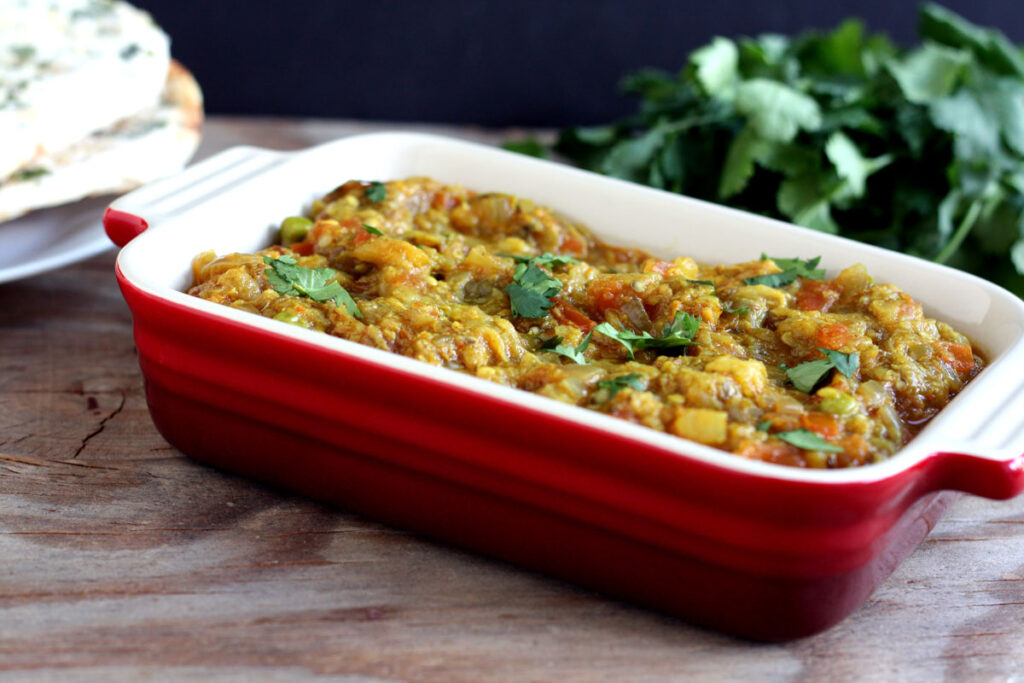 I think I tried it once, and never touched it again. My mom was forced to make two vegetable dishes every time she decided to cook eggplant. I could not stand eggplant cooked in the Gujarati style.
Classic baingan bharta is made by roasting the eggplant over an open flame. This gives it a really wonderful smoky flavor. I did learn that this technique does make a mess with eggplant juices leaking onto the gas stovetop as the skin chars. If you prefer to avoid this, you can always use the oven as I have done in my recipe. It's still good but you won't have that same subtle smoky flavor.
Baingan bharta pairs really well with naan or any other type of flatbread. You can serve it with the main meal over a bed of plain rice, an accompaniment to vegetable biryani or even use it as a dip!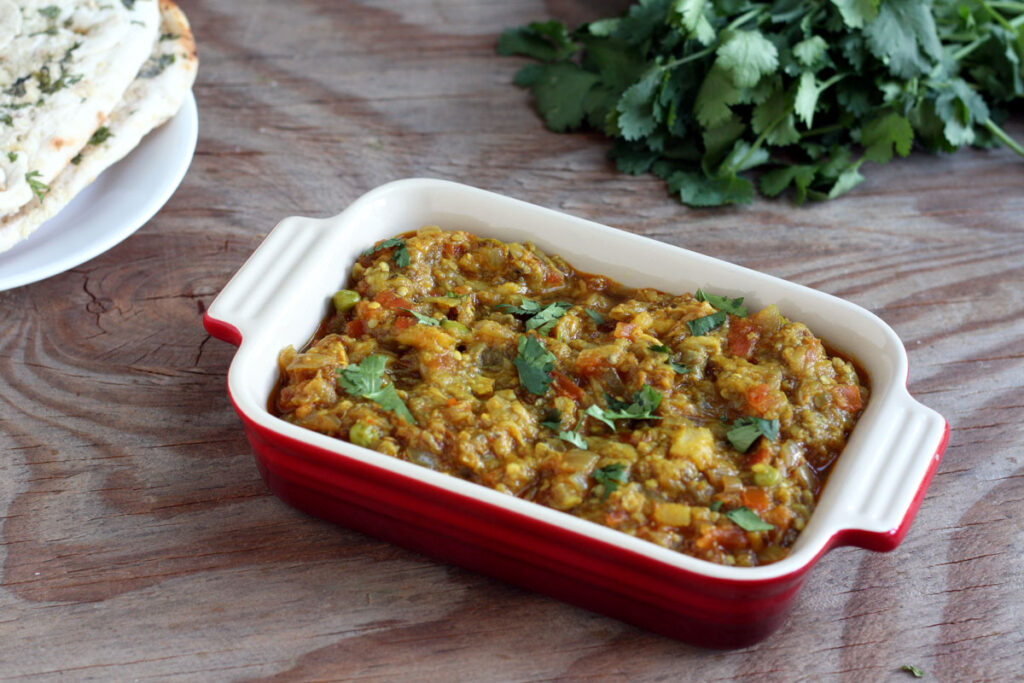 I first shared this baingan bharta recipe on Food Fanatic, so be sure to visit it there along with other delicious recipes.