Green juice has all the right stuff. From kale to ginger, it's got plenty of goodness to get you through the day.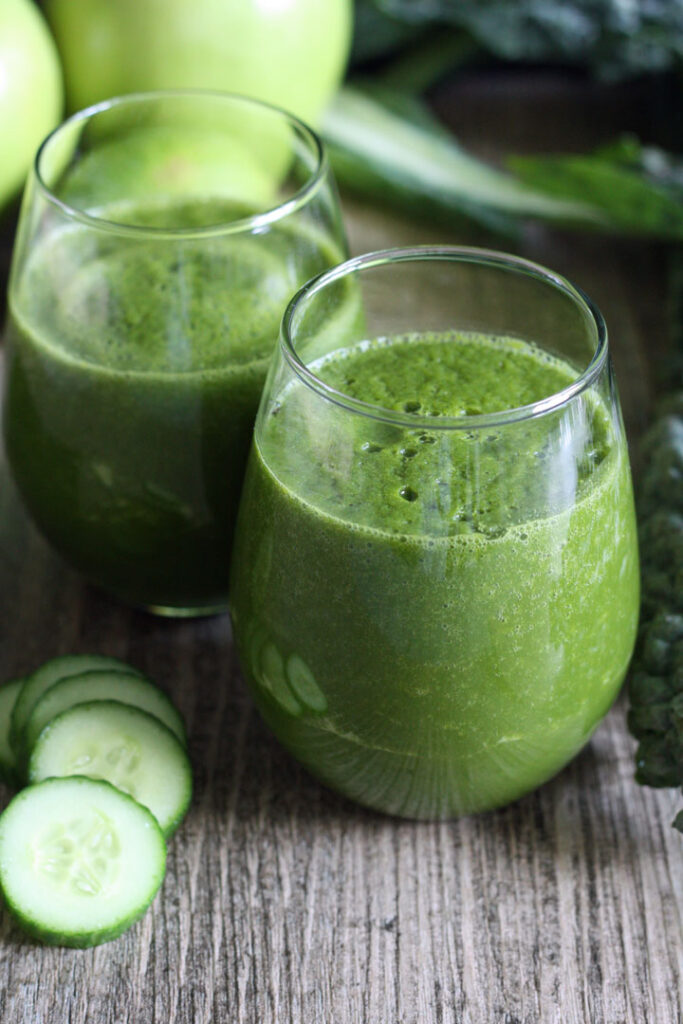 I love vacations but by the time they are over I often go into a deep regret about what I ate. I know you're supposed to indulge a little, but I do end up missing my healthy foods.
Mostly, I miss my post workout shake. So, on our last trip to Aruba, I was thrilled to find multiple juice and shake stands along the beach.
The best one though was a little place called Eduardo's Beach Shack where I had the most awesome green juice.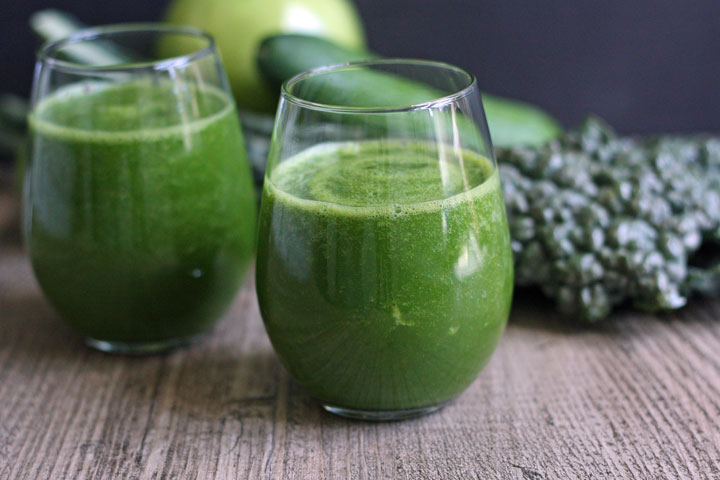 I know what you might be thinking. Green juice? Bleh! I might as well eat grass.
Uhm yeah, that's what I think most of the time. The first two times I went to the juice shack, I ordered a berry shake with protein powder. That's my usual post workout drink.
Feeling a little adventurous the third day, I decided to go for the green juice.
I was pleasantly surprised at how refreshing it tasted. In fact, green juice was the choice every day for the rest of the week.
Walking along the beach in the morning with my feet in the water and my green juice in my hand was one of the best parts of my vacation.
I was so pleased with the green juice, I decided to give making my own a try. I think I got pretty close!
How to Make Green Juice Taste Better
The trick is to add just enough of the non-leafy ingredients so the grassy taste of the leaves won't overpower the flavor. I am not going to claim that the grassy taste is non-existent, but you won't notice it as much by adding these other ingredients.
The apple gives it some sweetness. The cucumbers add water and make it taste refreshing.
The ginger and lime give it a nice little zing. Cilantro is not for everyone but it happened to be what I had that day.
The juice tastes really good with parsley too. Feel free to an herb of your choice. I'm thinking I will try it with some mint next time.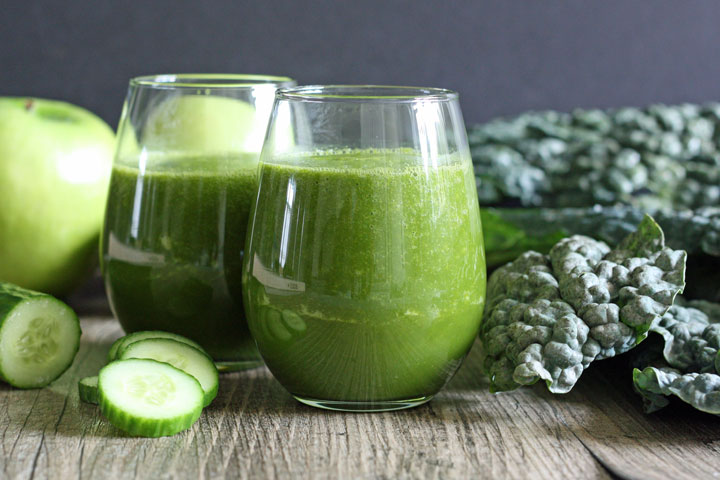 If you've been thinking about trying green juice, you should go for it. If you can get over the slight grassy taste, it will leave you feeling like you did your body a huge favor.
Don't let the color of the juice scare you. Give it a try and you might just become addicted.
I first shared this green juice recipe on Food Fanatic, so be sure to visit it there along with my other vegetarian recipes.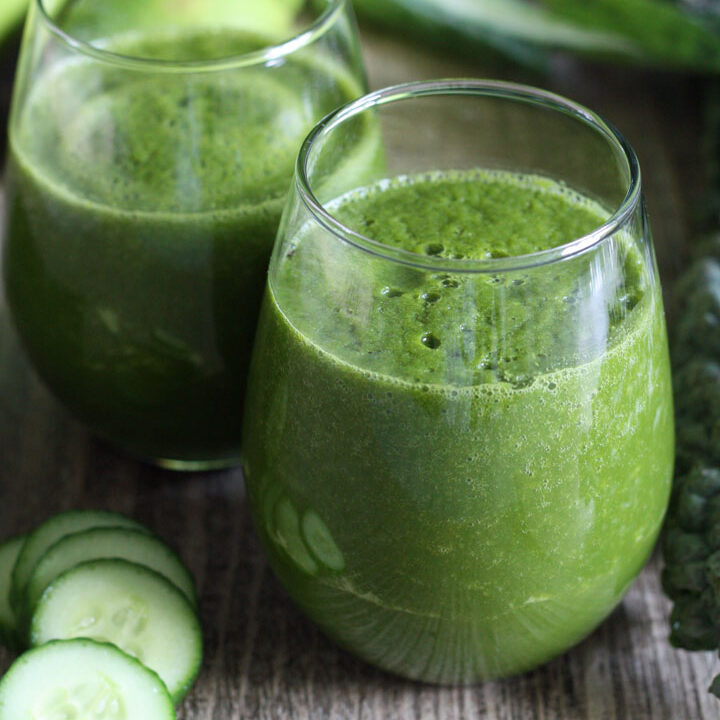 Green Juice Recipe
Green juice has all the right stuff. From kale to ginger, it's got plenty of goodness to get you through the day.
Ingredients
4 Kale Leaves
1 cup Baby Spinach Leaves, packed
1 large Green Apple, cored
4 Mini Cucumbers, or 1 large
¼ cup Fresh Cilantro, or other herb, packed
1-inch piece Fresh Ginger, peeled
1 Lime, juiced
Instructions
Cut the stems out of the kale leaves and tear the leaves into a few pieces.
Roughly chop the apple and cucumber.
Place all the ingredients in a blender or juicer. If using a blender add a very small amount of water if you need to get it going. Blend until smooth.
Strain it through a sieve if you wish to remove pulp.
Serve immediately on ice.
Notes
My green apple was very big and tart. If you prefer your juice to be a little sweeter, use red apples and consider using more than one.
I happen to have cilantro but this juice would taste great with parsley or mint too.
Nutrition Information:
Yield:

4
Serving Size:

6 ounces
Amount Per Serving:
Calories:

89
Total Fat:

1g
Saturated Fat:

0g
Trans Fat:

0g
Unsaturated Fat:

0g
Cholesterol:

0mg
Sodium:

65mg
Carbohydrates:

20g
Fiber:

5g
Sugar:

9g
Protein:

4g
This nutrition information is only an approximate provided for convenience and as a courtesy only. Information comes from Nutritionix, an automated nutrition calculator.