This savory pear and goat cheese tart can be made in no time at all. Perfect for when you need a quick appetizer dish.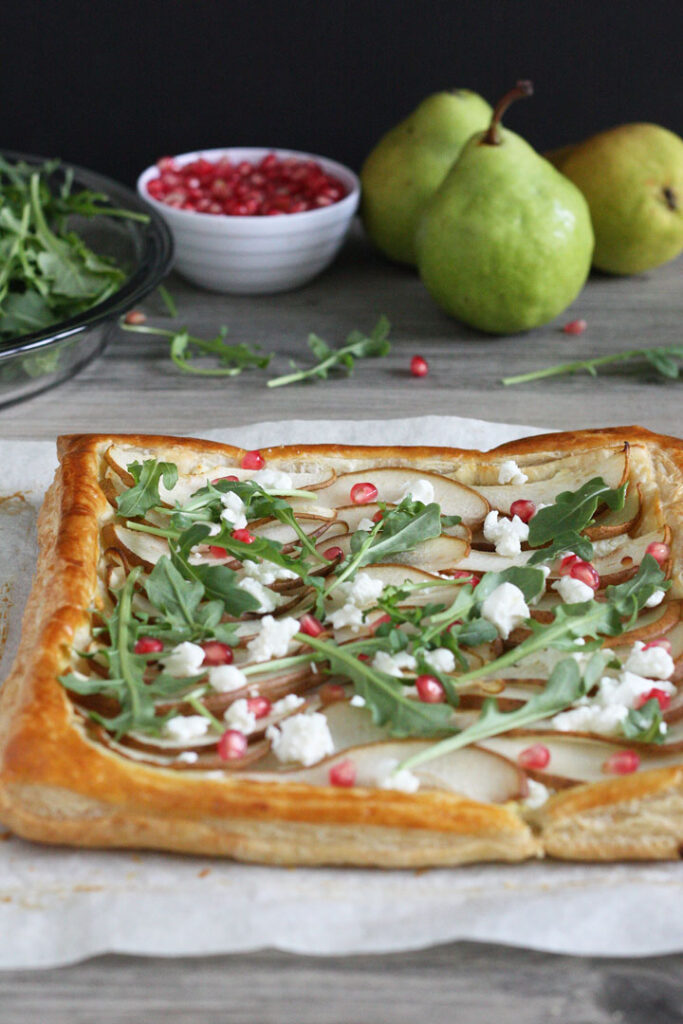 Yes friends, it's finally fall! That means cooler weather, apple picking, and pumpkin spiced everything!
Don't forget though that it's also pear season. This pear and goat cheese appetizer is perfect for fall entertaining and is super easy to make.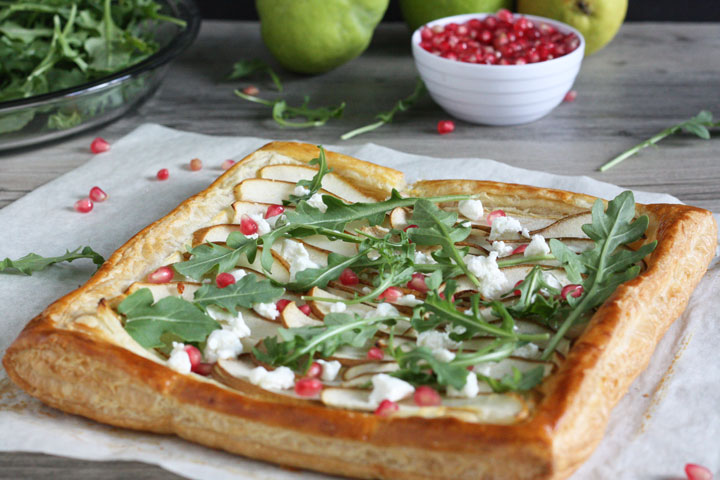 Fall also means dwindling daylight hours, more school events, crazy sports schedules, and lots more driving in traffic.
The social calendar never stops either so entertaining guests can be tough. It's always a good idea to have a few quick appetizer ideas up your sleeve.
I've made this fast and easy pear and goat cheese tart on a store-bought puff pastry. I don't give enough credit to frozen puff pastry.
You can do so many things with it like make pies, cheese twists, turnovers and last-minute appetizers like this one.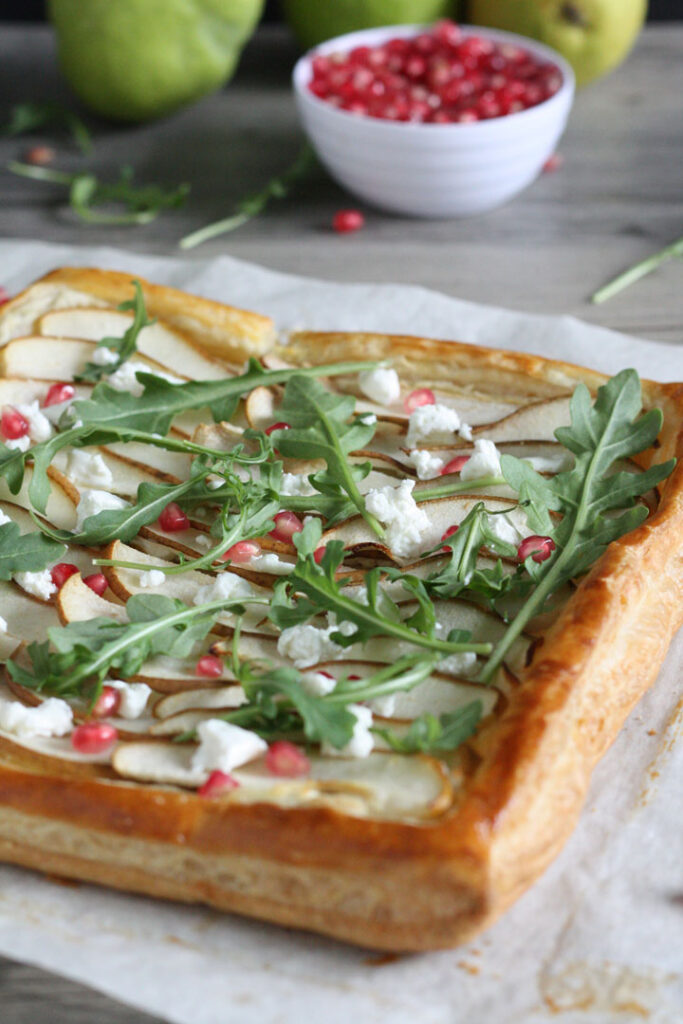 I needed an appetizer to keep the family busy while I was prepping the rest of dinner. I unfolded the thawed frozen dough, sprinkled it with goat cheese, layered on the pears, baked it, and sprinkled on the rest of the ingredients.
I couldn't decide if I wanted the goat cheese under or over the pears, so I did both! I sprinkled some on after it came out of the oven because I don't like the look of browned goat cheese on top.
The arugula leaves and pomegranate gave the tart a nice color pop. To top it off and boost the flavor, I drizzled it with a quick mixture of balsamic vinegar and honey.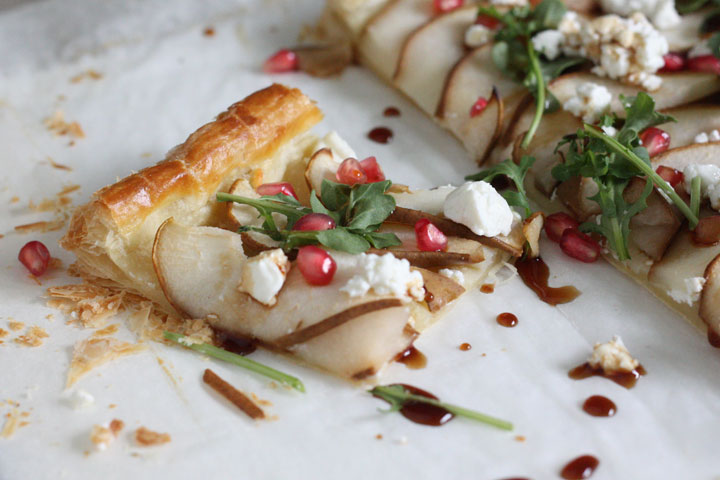 Nothing fancy, but totally delicious.
If you prefer the tart to be sweeter, just go for the honey only. If you're craving a fall pear dessert for after dinner, I have you covered for that too. My upside down spiced pear cake is one of my favorites!
This appetizer tart takes only fifteen minutes of your time. So quick. So delicious. It really doesn't get much easier than this!
This pear and goat cheese tart recipe first appeared on Food Fanatic, so be sure to visit it there along with my other vegetarian recipes.