Spicy Butternut Squash is mixed with a variety of spices. Kale and red onion really set this off.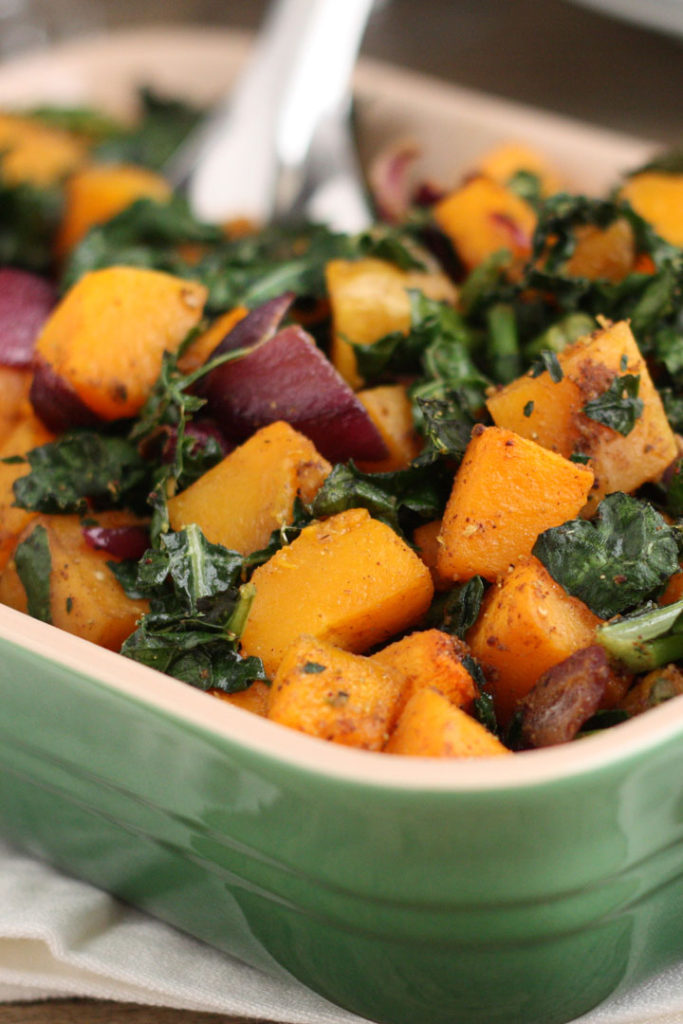 Our local gourmet grocery store always has someone standing near the front door trying to get you to taste something. Last time, they were serving roasted butternut squash with kale and red onion.
The required ingredients included their brand of Tuscan spice mix, pumpkin seed oil and pre-cut butternut squash packs. I never buy pre-cut, even if the whole one is a big pain to chop. I think its cleaner to buy whole. Besides, uncut winter squashes can sit on your countertop for weeks with no problem.
As I sampled their recipe, I thought that it was very reminiscent of many curried Indian vegetable dishes. I tasted nothing Tuscan about it.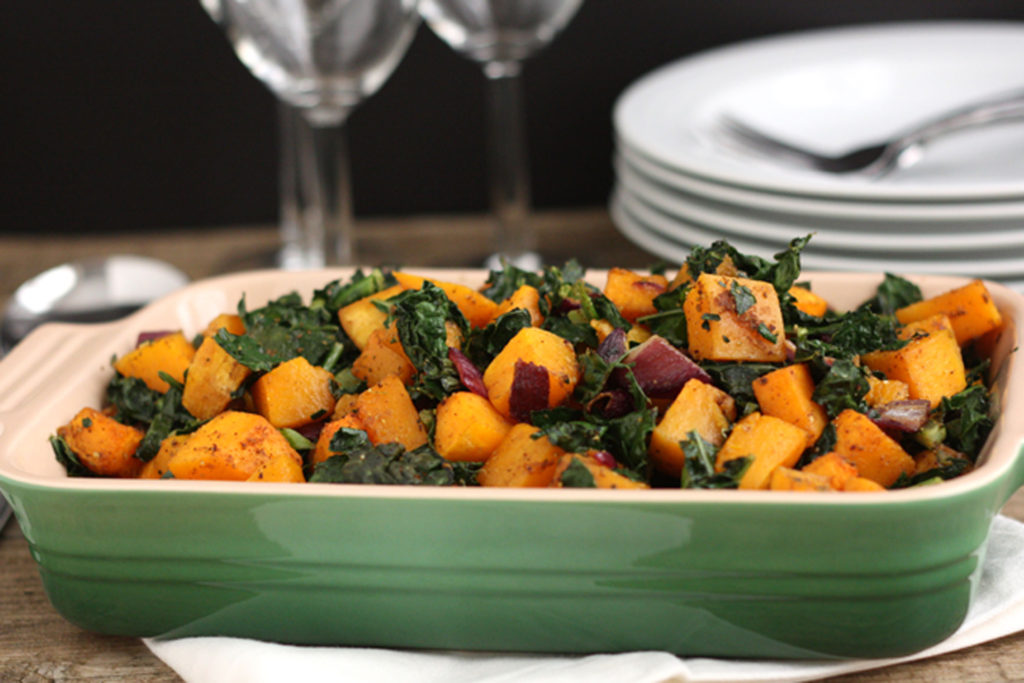 Taking a closer look at the Tuscan spice mix jar, I was even more confused. Black pepper, chili pepper, cardamom, coriander, nutmeg, … the ingredients were clearly all components of garam masala with some fenugreek, turmeric, sugar and mustard powder. Basically, it was everything in my Indian spice cabinet. Well no wonder it tasted Indian to me!
I knew I could replicate it. As I walked away (without purchasing the spice mix), I thought to myself, what a great side dish for vegetarian Indian Thanksgiving dinner! It would be perfect with my biryani dish too. So I picked up a large butternut squash to do some experimenting.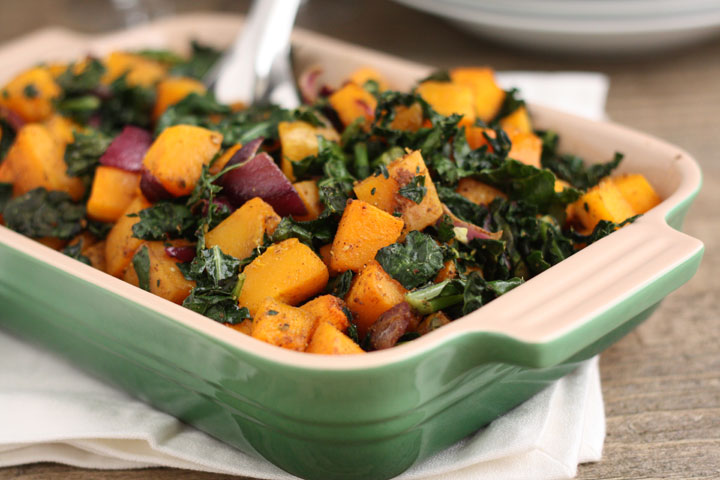 I skipped the spice mix because I already have all the ingredients and didn't need yet another spice jar in my cabinet. I believe working with whole spices makes all the difference. Besides, you want everyone to know how much you slaved over your Thanksgiving meal right?
I'm kidding, but I do believe it's more aromatic and tastes better. It's a long list of spices but totally worth it and easy if you already have them.
So what were my results? Even better than what I had test tasted at the grocery store. This recipe has stronger flavors and has just enough heat to add a little kick!
My spicy butternut squash recipe first appeared on Food Fanatic, so be sure to visit there.