Need a quick appetizer dish for your next dinner party? This easy to prepare spinach artichoke dip is a definite crowd pleaser.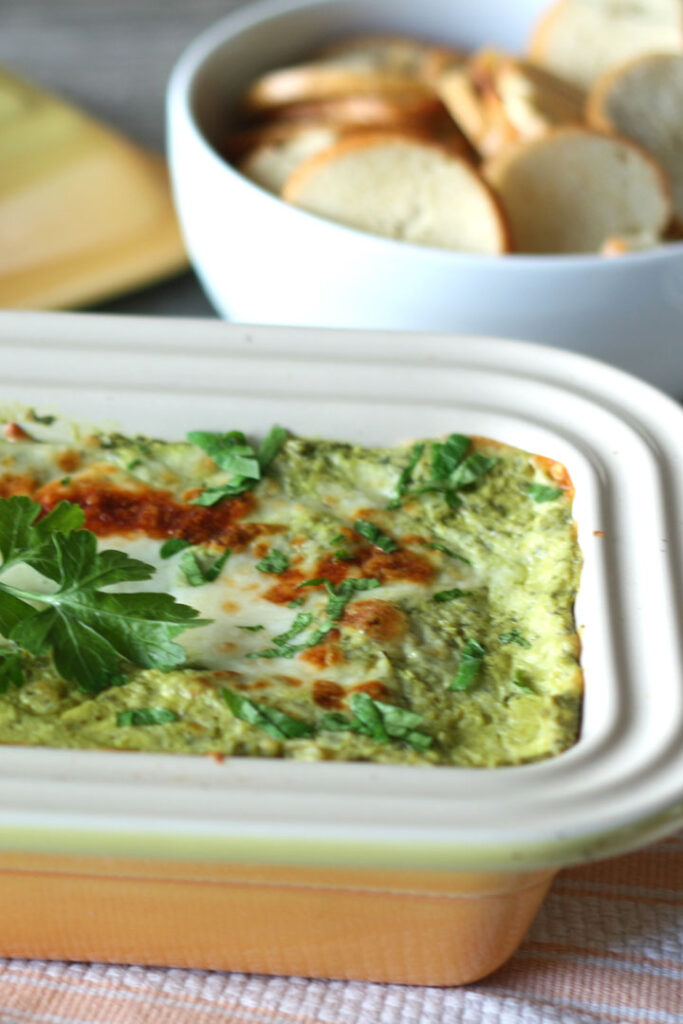 We seem to do a lot of spontaneous entertaining these days. An out of town friend visits and we end up hosting an evening for all our friends to catch up with them. I'm not complaining. This often ends up being more fun (and easier for us and them) then trying to get to a restaurant.
We like to keep it casual and order in a pizza but I also try to have to have a few appetizers out for everyone to enjoy. One of my favorite go to dishes is this hot spinach and artichoke dip.
It's almost just as easy as putting out the chips and salsa. It looks like you made somewhat of fuss too even though it only takes a few minutes of prep time!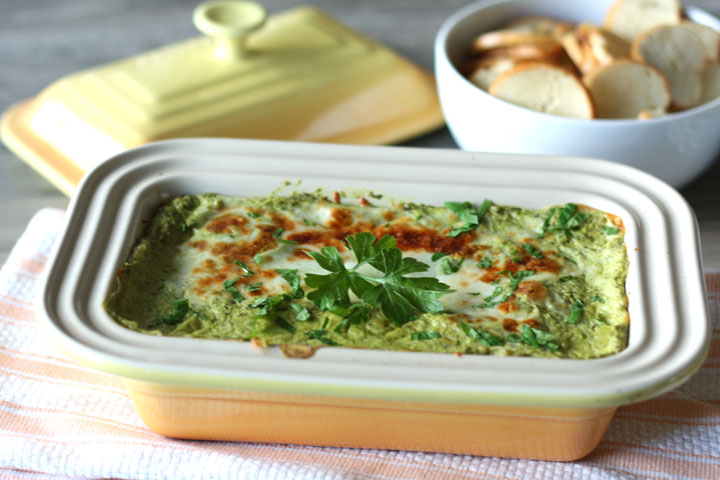 Most spinach artichoke dip recipes require mayonnaise and sour cream. This is a spinach artichoke dip WITHOUT mayo or sour cream! I don't ever eat mayo so it makes little sense to buy a whole jar just for this dip. Plus, there's definitely enough cheese in here to provide the same creaminess as mayo.
This recipe also uses reduced fat cream cheese. I think it tends to have a slightly more sour taste than the full fat cream cheese. This makes up for the tangy taste of the missing sour cream.
Everyone loves a good cheese dip, right? This one is creamy, flavorful and totally addictive. So go ahead, give this classic a try the next time you need to whip up a quick appetizer. For other appetizer ideas you can also try these make ahead mini vegetable samosas.
This spinach artichoke dip recipe first appeared on Food Fanatic so be sure to see it there along with other delicious recipes!