This mini samosa recipe brings out major, tasty crunch. The vegetarian snack is filled with potatoes and other tasty delights.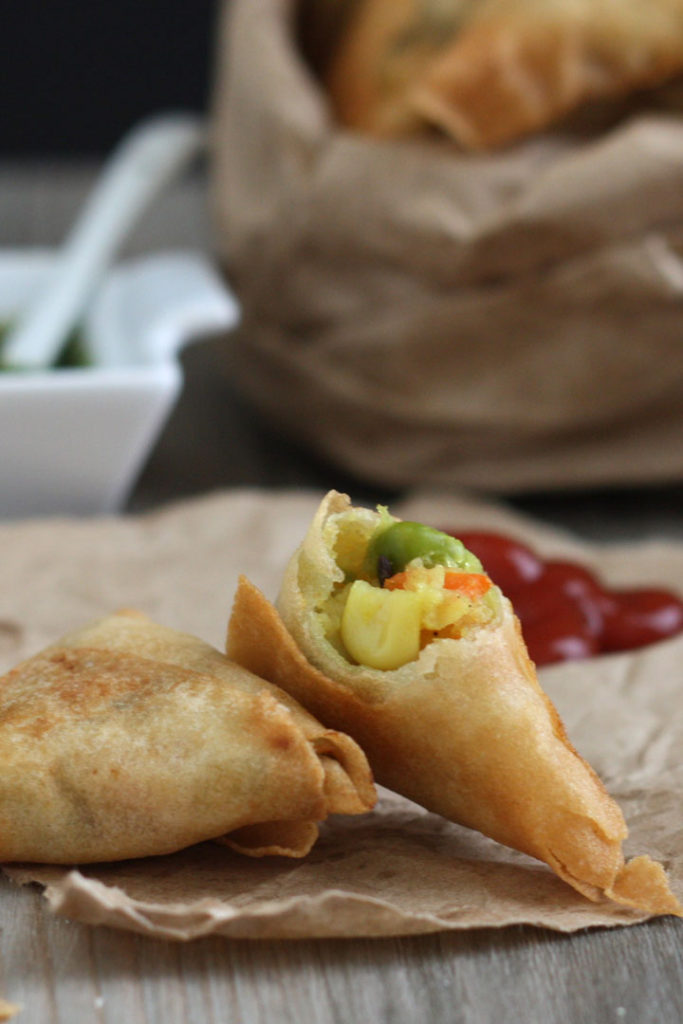 What Are Samosas?
Samosas are one of the most popular Indian snack foods. They are triangular shaped fried pastries filled with various savory fillings such as spiced potatoes, lentils, onions or paneer.
My version is based on the homemade samosas my mother made. My mom's weren't your typical restaurant samosa. Although tasty, those samosas are usually much larger and have a thicker pastry on the outside than the ones my mom made at home. She always made these mini "cocktail" samosas for parties and dinner gatherings.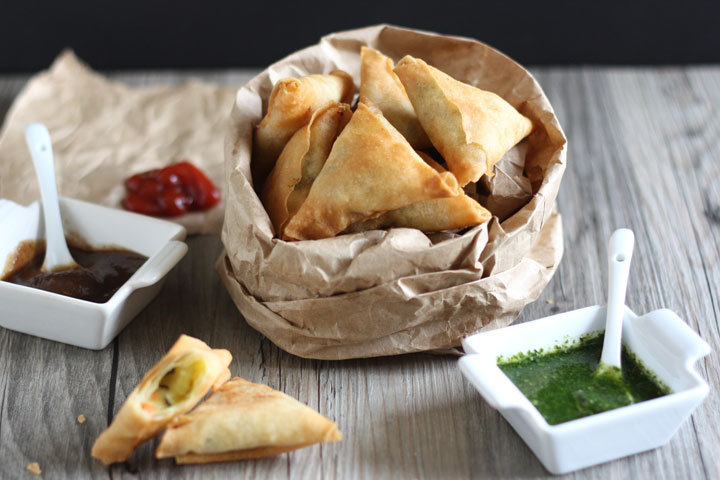 Served hot out of the fryer, they would be finished before the second batch even made it to the table. They have the crispiest outside and best potato vegetable filling you could imagine.
How to Fold Mini Samosas
This recipe uses pre-made spring roll wrappers, which is what makes it so crispy on the outside. The spring roll wrappers are cut into strips and folded in the following way: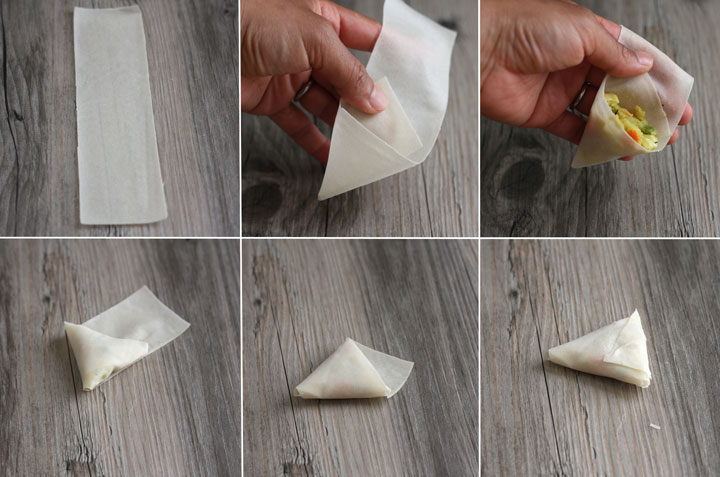 The folding takes some time, but if you can recruit a friend to help, it goes by fast. (Just promise them a portion of the samosas!) It makes about 100 samosas, but they freeze well pre-fried. I like to have them on hand for last minute guests.
It's easy to take out just a few from the freezer and fry them for a snack. If you want a healthier option, you can bake them. I'll be honest, though, there's no doubt that the fried ones are better!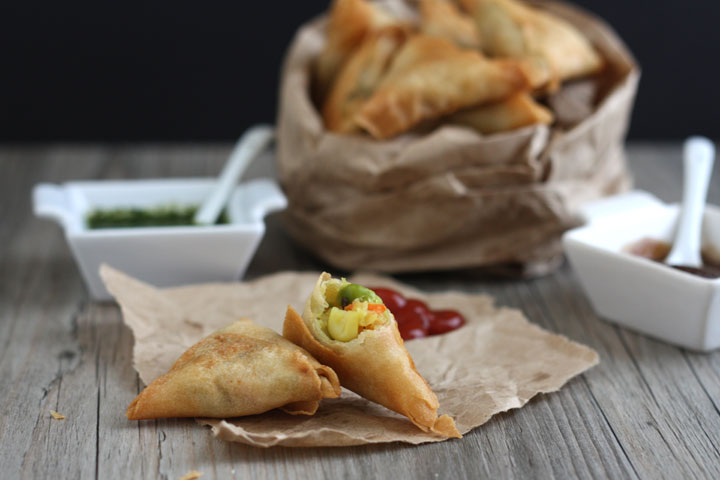 So go ahead, give it a try! Serve them hot with ketchup, tamarind-date chutney, or try cilantro chutney.
This samosa recipe was originally posted on Food Fanatic so be sure to see it there along with my other recipes.