Love a good sandwich? This simple vegetable sandwich from the streets of Mumbai is bursting with flavor.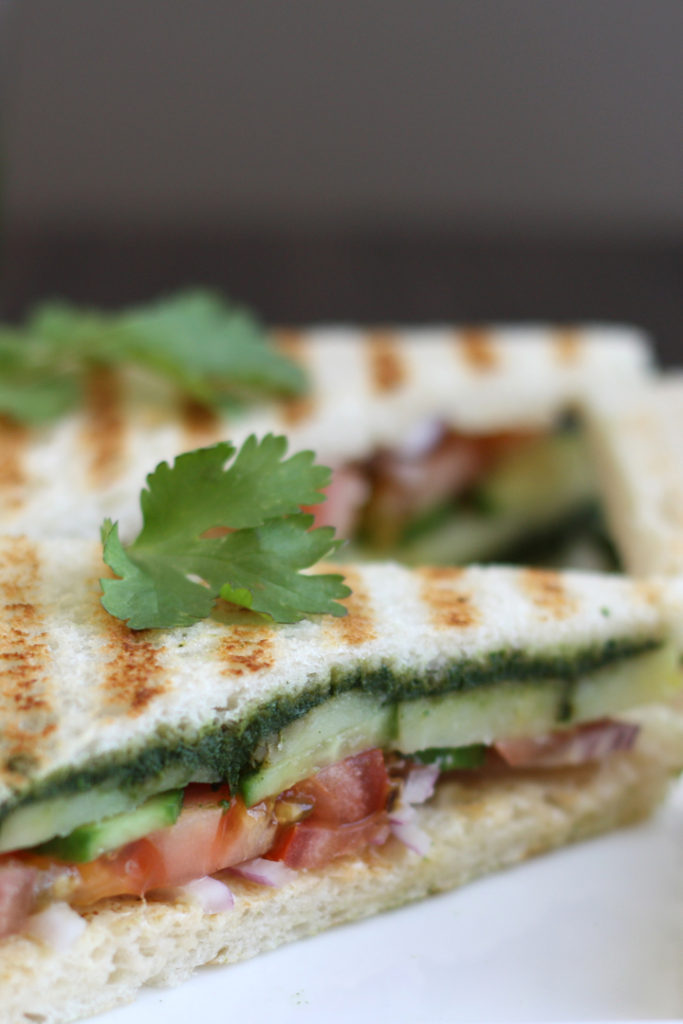 When I was much younger, my brother and I spent an entire summer in India with our aunt and uncle in Mumbai, formally known as Bombay. Fearing food poisoning, we ate at home almost every day.
I always thought it was impressive that my aunt never made the same thing twice for dinner all summer long. It was always something good and everything got sprinkled with the freshest most fragrant cilantro you can imagine.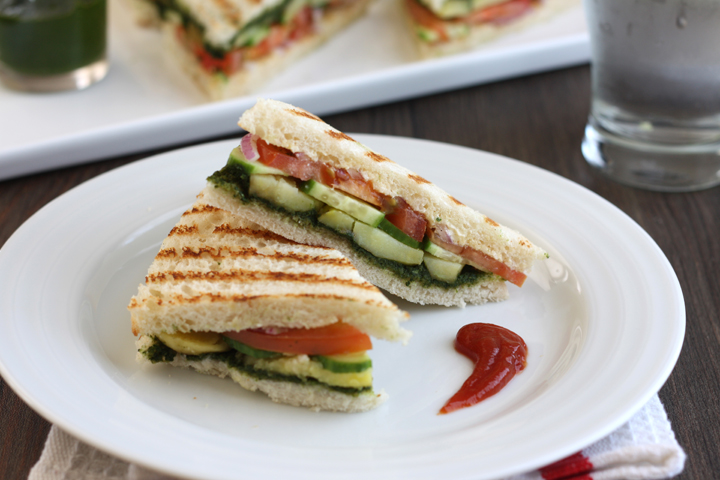 One evening, as she was prepping, I asked what we were having for dinner. Sandwich. Surprised, I thought to myself, You eat sandwiches?  There's an Indian sandwich?
Well, it turns out that this sandwich is a popular Mumbai street food. I love a good sandwich. It's one of my favorite things to eat. At the time however, all I knew were PB&J's and cheese sandwiches so I was a little skeptical.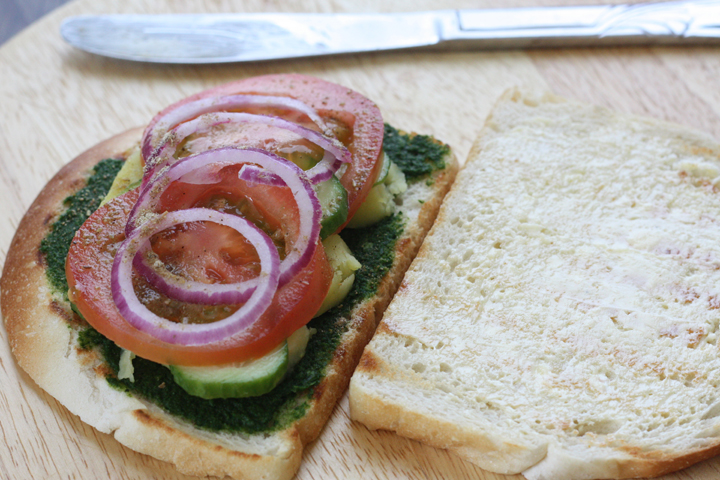 The verdict? I loved the Bombay sandwich! The best part about it is the sandwich chutney. It's made with fresh cilantro chutney spread on one slice and butter spread on the other. The layers between the bread consist of potatoes, tomatoes, onion and cucumber all seasoned with chaat masala.
Chaat masala is a blend of dried mango powder, black salt, cumin, coriander, dry ginger, asafoetida, and chili powder. It is one tasty combination bursting with flavors and veggies!
I'm reminded of my aunt every time I make a Bombay sandwich. If you enjoy Indian street food like samosas or anything covered with cilantro chutney, you're going to love this recipe!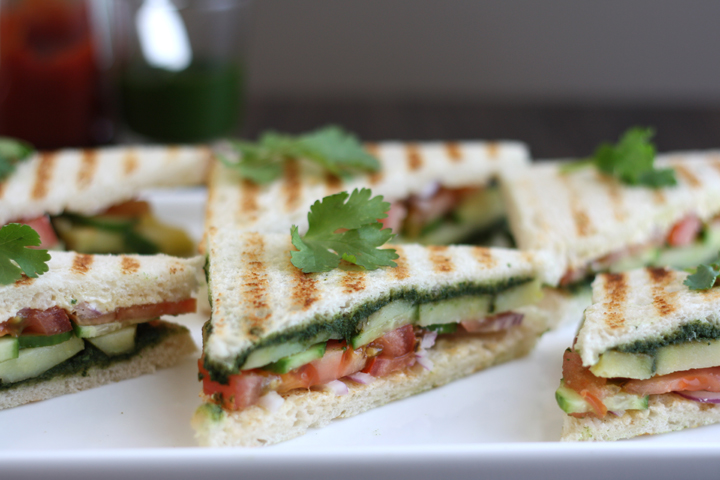 Tips for Making a Bombay Sandwich:
I used chaat masala because it's what I had on hand. You can actually buy special Bombay sandwich masala at Indian grocery stores. It's a similar combination of spices that include fennel, cloves, black pepper, mango powder, black salt and cinnamon.
You can use wheat bread if you like. Personally, I think the Bombay sandwich tastes better with white bread. I usually don't eat white bread, but this is the exception.
The thinner the bread, the better. You really want all that flavor to come through and thick bread will hide it.
If you are making your own cilantro sandwich chutney, make sure it is not too thin. Leave it as thick as possible.