Aloo Tikki is a amazing Indian spicy potato patty perfect to serve to a crowd. Completely addictive!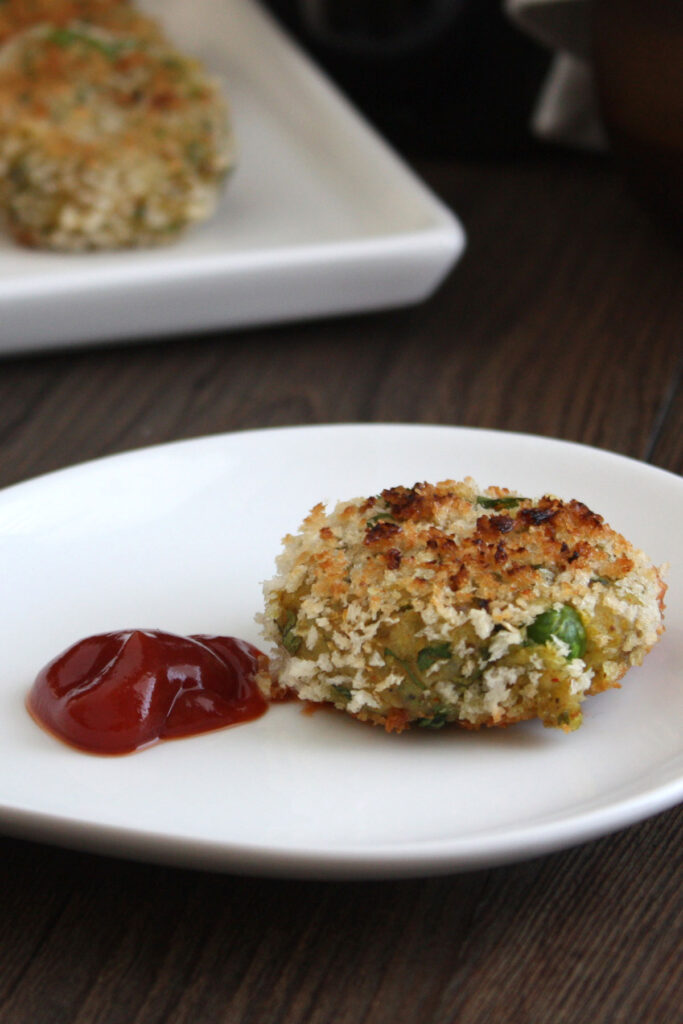 Whenever I see cilantro and tamarind-date chutneys sitting on a table, I know I'm about to eat something really yummy. (Yeah yeah, I know I talk about cilantro chutney a lot. I can't help it. It's so good!) It's a sign that I'm being served some type of chaat, savory roadside "snacks" of India.
They call them snacks but I will just make a meal of it. Today I bring you an easy street food recipe called aloo tikki. It's a spicy potato patty that can be served in many ways.
Restaurants often serve them with tamarind-date chutney or cilantro chutney as an appetizer dish. More popularly, it's found in chaat stalls all over India. The way they are served varies depending on where you are in India.
In Mumbai, it's served as ragda pattice and is topped with a spicy green pea curry. In Delhi, it's often served as aloo tikki chaat and topped with a spicy chickpea curry.
It can even be eaten between slices of bread to make a sandwich.  In fact, McDonald's India has it on their menu as the McAloo Tikki.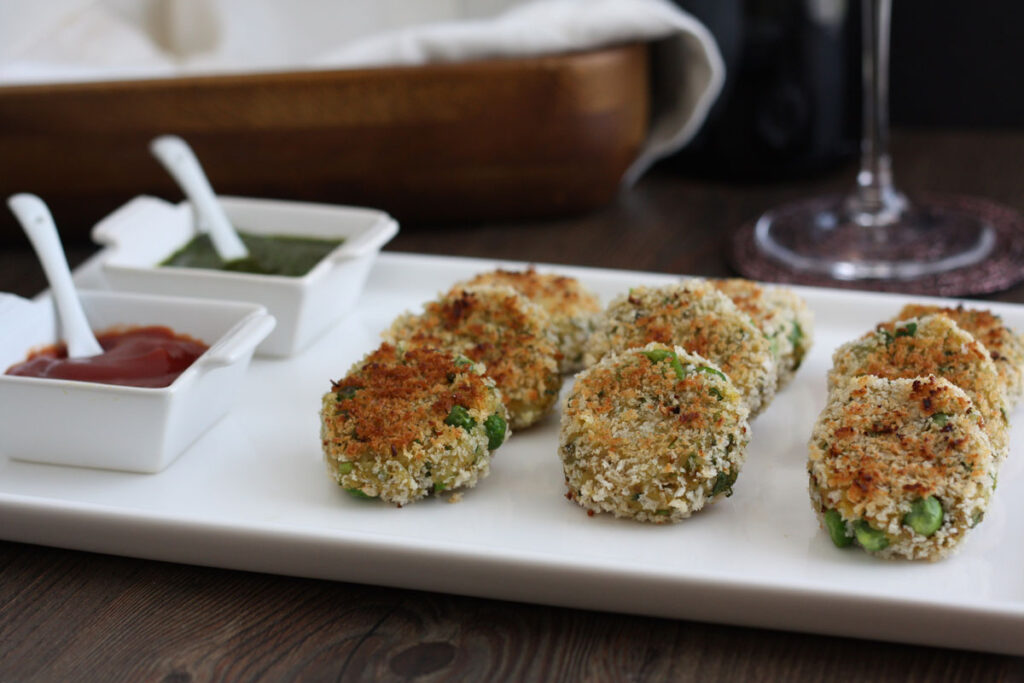 How do I like to eat it? I'll eat this potato snack anyway that I can. Indian street food is my favorite kind of Indian food and I can't seem to get enough of it.
My own recipe for aloo tikki uses panko breadcrumbs. It's not traditional, but I enjoy the little extra crunch I get on the outside of the patty. Of course, you can always skip it and still have an incredibly tasty (and gluten free) snack.
Like my mini samosas, these aloo tikki make a great appetizer. What's even better is that they are really easy to make. Don't be fooled by the long list of ingredients. It's just a lot of spices!
They are best served warm but you can also make them ahead of time and re-warm them in a low temperature oven before serving them.
So the next time you are looking for a savory snack or appetizer to serve to your guests, try these out. If you don't have any chutney, they taste good with ketchup too! Believe me, they're as addictive as French fries.
If you like Indian street food, you might want to also try out my Mumbai sandwich and pav bhaji recipe.
I first shared this aloo tikki recipe on Food Fanatic so be sure to visit it there along with my other recipes.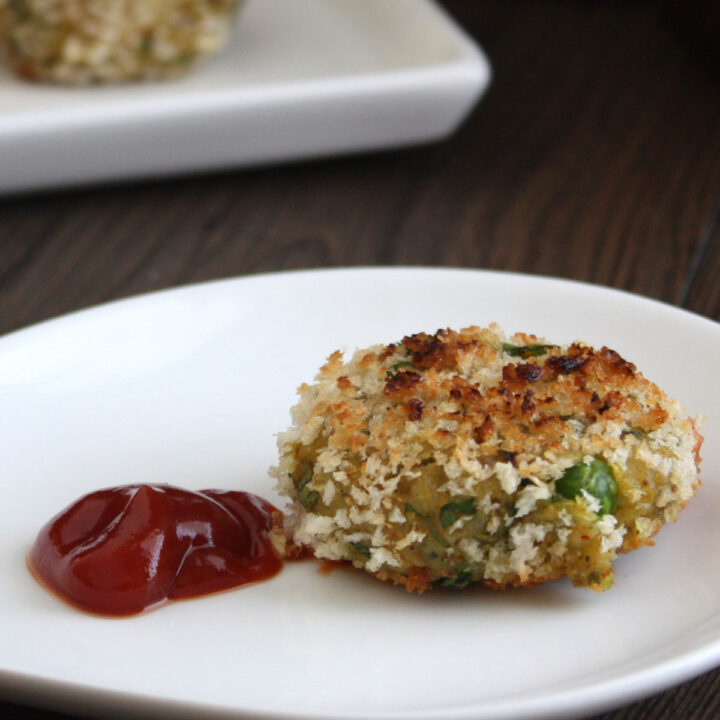 Aloo Tikki
Aloo Tikki is a amazing Indian spicy potato patty perfect to serve to a crowd. Completely addictive!
Ingredients
1 large Baking Potato, Boiled and peeled
¼ cup Peas
2 tablespoons Fresh Cilantro, Finely chopped
½ teaspoon Ground Cumin
¼ teaspoon Red Chili Powder
1 ½ teaspoons Fresh Ginger, Grated
¼ teaspoon Garam Masala
¼ teaspoon Turmeric
Salt, To taste
½ cup Panko Breadcrumbs
1 tablespoon Olive Oil
Instructions
In a large bowl, mash the potatoes until almost smooth. It's okay to have a few small lumps.
Add the peas, cilantro, chili powder, ginger, garam masala and turmeric. Using clean hands, mix it into the mashed potato. Salt to taste.
Taking small amounts of the mixture, form patties with your hands that are about 2 inches wide and almost ½ inch high.
Place the panko crumbs in a small bowl. Roll each patty in the crumbs bowl so that they are coated on both sides and set them aside.
Heat a large pan over high heat. Add the oil and spread it around.
Gently place the patties in the pan and lower the heat to medium. Let them cook for 4-5 minutes until browned.
Gently flip each patty over and let them cook on the other side until browned. If it seems dry, add a small amount of oil to the pan.
Remove from the pan and serve warm.
Notes
Garam masala is a spice mixture that can be found in Indian grocery stores.