Vegetarian grilling options don't have to stop at veggie burgers. This grilled halloumi salad with strawberries makes the perfect vegetarian summer side dish.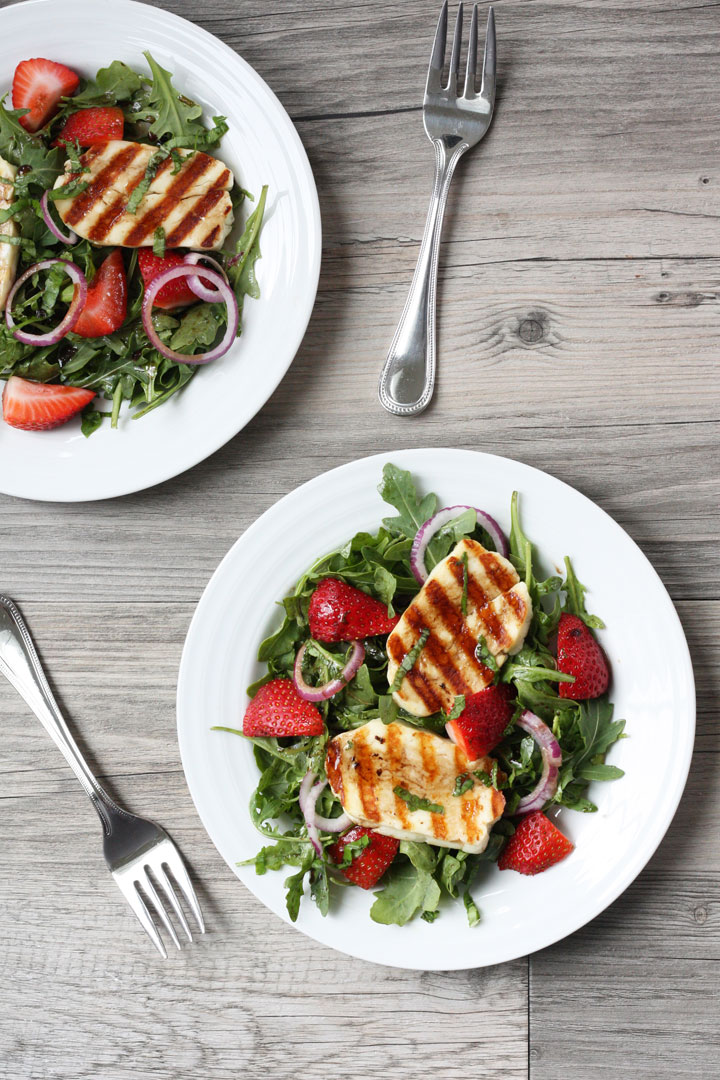 Tired of serving veggie burgers as your meatless barbecue option? Not to worry, it's time you try grilling up some cheese! That's right, halloumi cheese is totally grill worthy and there are a ton of ways to eat it. It's the perfect summer side dish. Today I'm presenting it to you as a grilled halloumi salad with strawberries.
What is Halloumi?
Halloumi is a semi-hard salty cheese made from a mixture of goat's and sheep's milk. It doesn't melt easily which makes it ideal for grilling. Grilling it makes the outside crispy while keeping the inside soft. It also doesn't contain rennet so it's safe for all you vegetarians looking for rennet free cheese!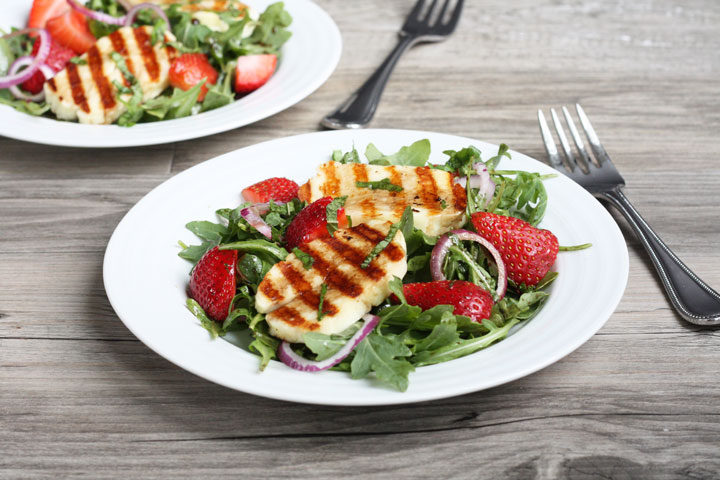 Halloumi tastes very salty but it pairs really well next to something sweet like strawberries and something tangy like balsamic vinegar. My favorite part of the whole salad is the subtle flavor of the basil and mint so please don't skip it! I'm a big fan of pairing up strawberries and basil like I did in my strawberry tarts with basil cream.
As you can imagine, the halloumi brings in another whole dimension. Yes, there's a lot going on in this halloumi salad: salty, sweet, tangy, and herby. I promise though, it will not disappoint! Plus, it requires very little preparation.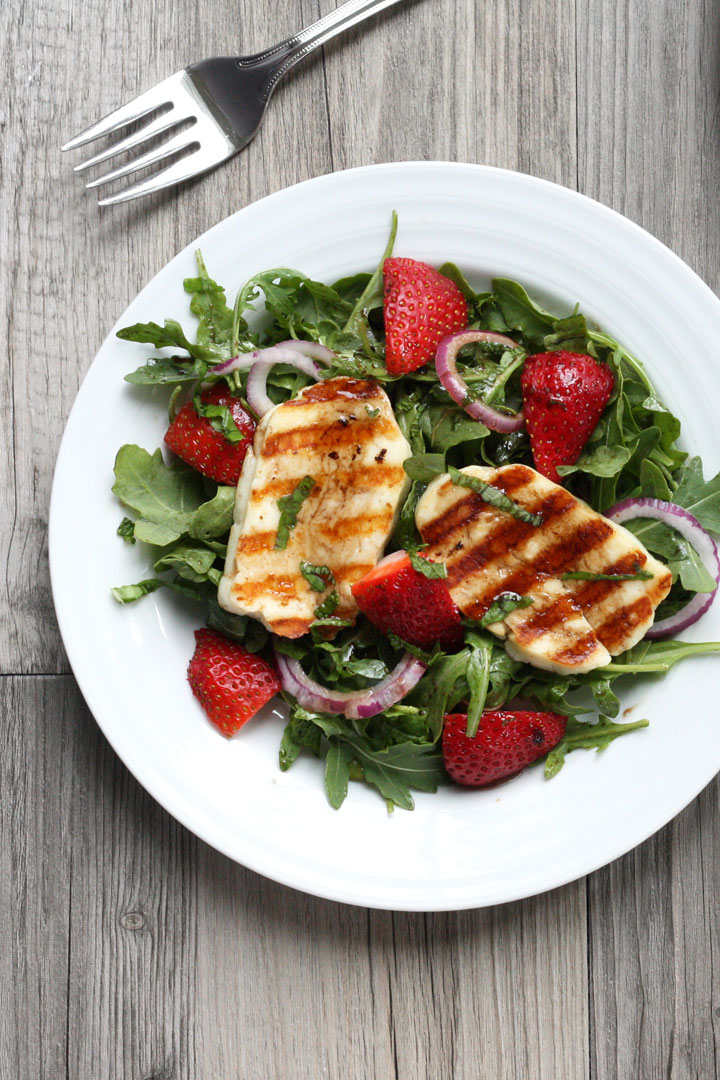 How to Cook Halloumi Cheese
You can just slice it up and toss it onto the grill. Some halloumi recipes say to brush it with olive oil but I found that there was no need on my non-stick griddle. If you are using an actual grill, I would try it with the oil.
Once you've tried grilled halloumi, you'll want to keep it eating it. Try adding it on to caponata on a stick or other skewer recipes. You could also stuff it into a pita with baked falafel, tomatoes, greens and other favorite fixings.