Turmeric and spices turn your plain cauliflower into a vibrant side dish or snack. Deliver delicious turmeric roasted cauliflower to your table with this easy recipe.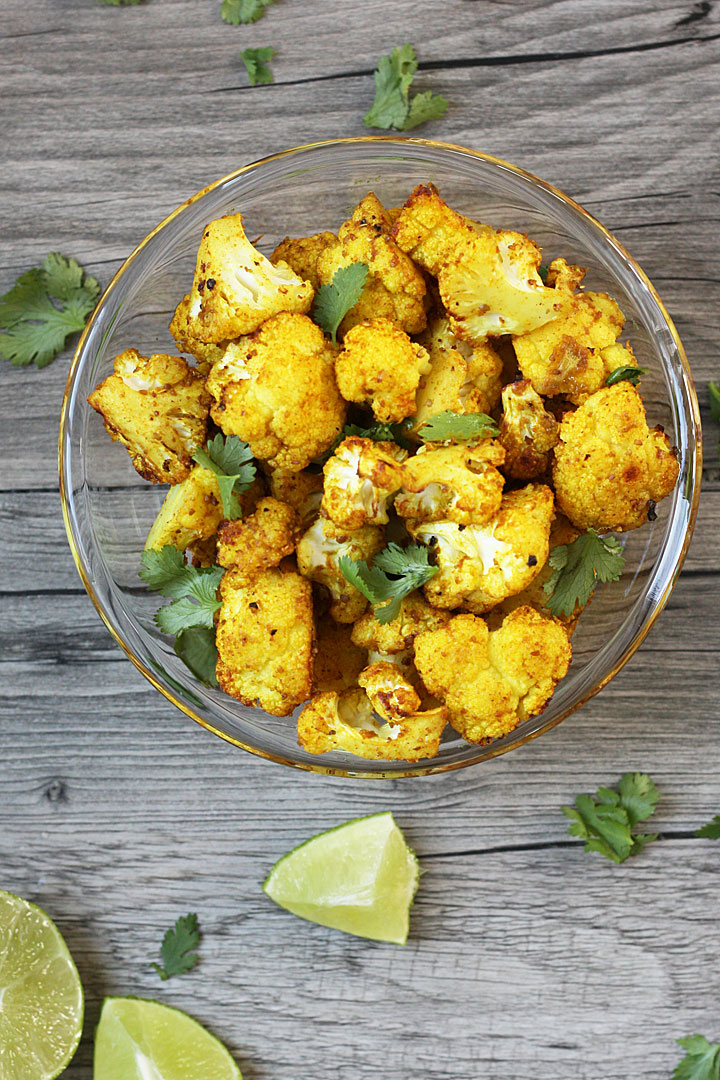 I've been doing a lot of vegetable roasting lately. Most recently, I made a turmeric roasted cauliflower side inspired by the same dish I used to eat growing up.
When I was a kid, cauliflower was a staple vegetable in our house. Typically, most of our dinners had some sort of vegetable stir fry mixed with turmeric, ground coriander and other spices.
To be honest, the cauliflower and pea stir fry that my mom made was my least favorite and I have never made it as an adult.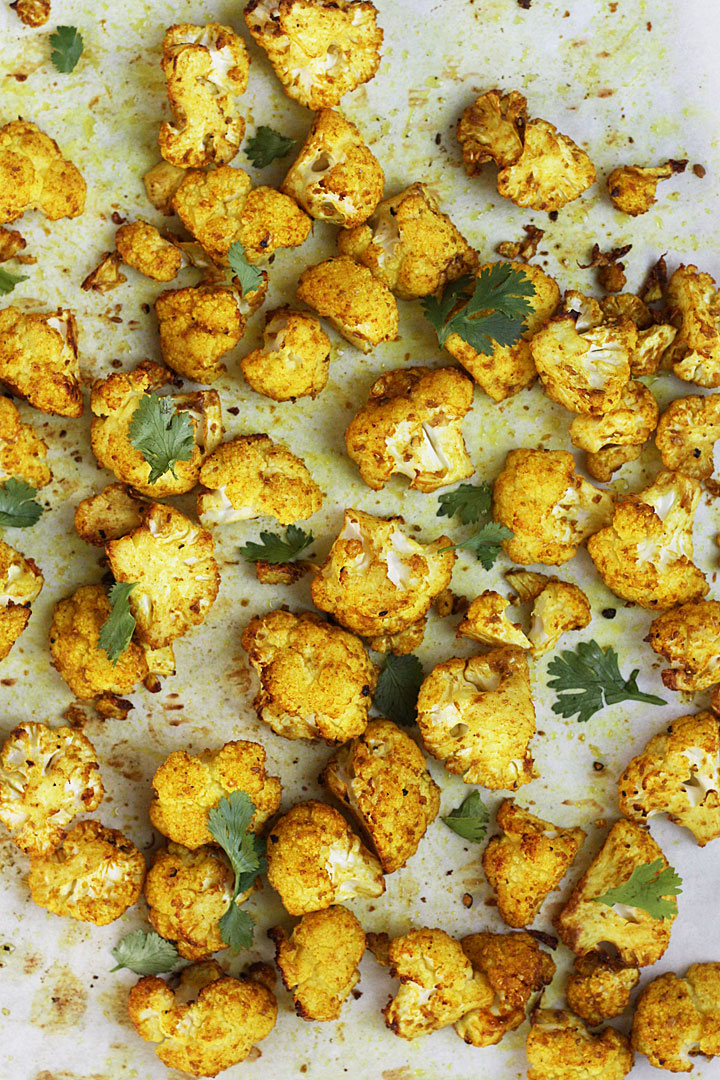 The Turmeric Cauliflower Trend
This turmeric roasted cauliflower on the other hand is fantastic! It's spiced the same way as the stir fry, but minus the mushy peas and way more turmeric!
Although it's not so new to me, turmeric seems to be the trendy spice of the year.
Oh, and cauliflower has been gaining ranks on the vegetable hot list too! We see it on menus everywhere in the form of kung pao cauliflower, cauliflower steaks or even cauliflower burgers.  
Why Turmeric Is Good For You
Turmeric is a natural anti-inflammatory compound and protects against many illnesses including heart diseases and cancers. It also eases osteoarthritis pain.
It's even thought to improve your memory. Trust me, this is one spice you want to be adding your recipes.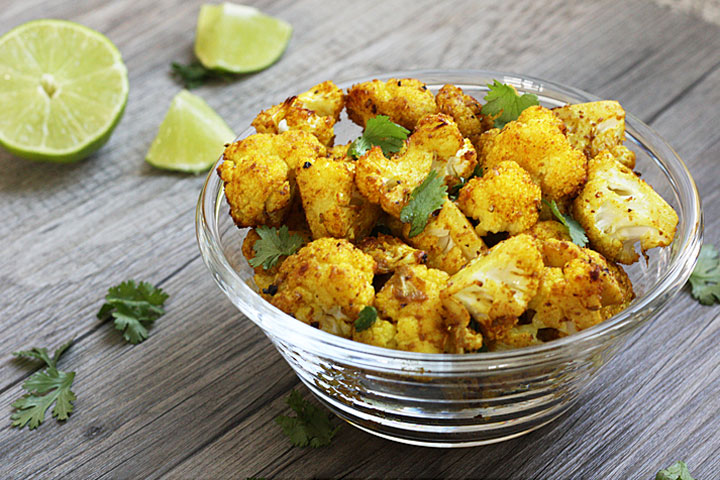 The only down side is that it is poorly absorbed into the bloodstream. Research shows that it helps to consume it with black pepper which enhances turmeric absorption significantly.
Luckily these roasted cauliflower florets taste even more delicious with a few grinds of fresh ground peppercorn!
Turmeric roasted cauliflower can be served as a vegetable side dish or snack. Try it on its own or dip it into some cooling cucumber raita dip.
I originally shared this turmeric roasted cauliflower recipe on Food Fanatic so be sure to visit it there.