Yes, you can make cheesecakes in the Instant Pot and they are fabulous! Here's my review of two recipes and some tips on making Instant Pot cheesecakes.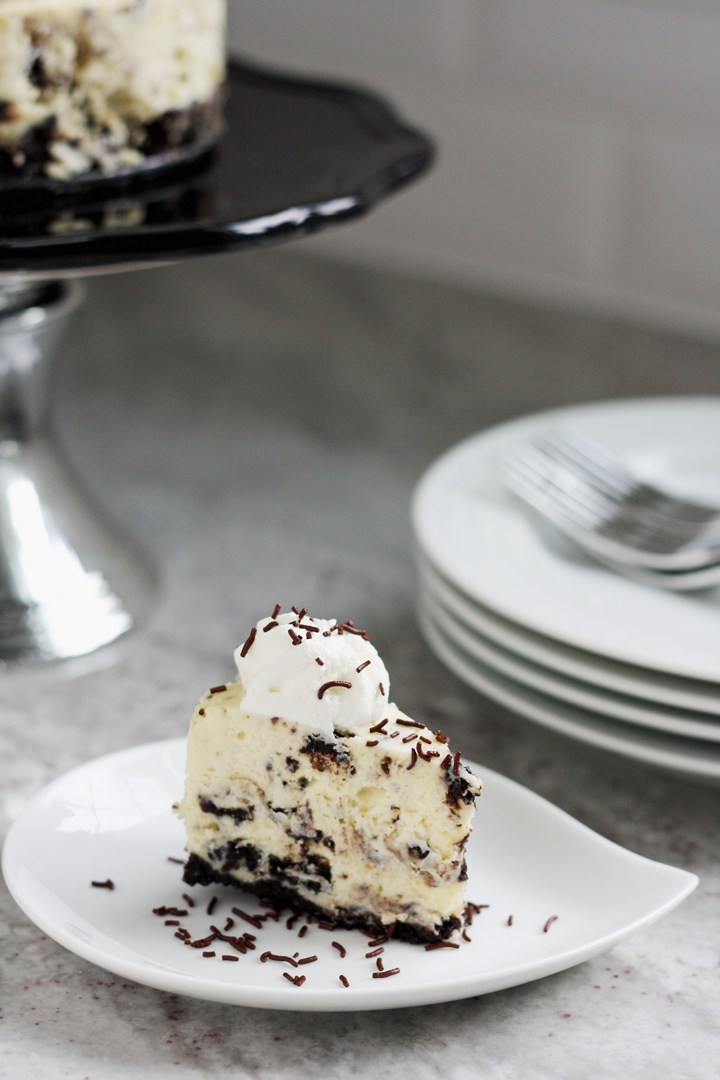 Did you just buy an Instant Pot? Wondering what else you can make in it?  Or just curious if it does everything everyone says it does? I bought one a while ago and love it.
My latest experiment was to try a cheesecake. I actually made two different Instant Pot cheesecakes and they both turned out fabulous!
We are big fans of Oreo anything. My cookies and cream birthday cake is an all time favorite and requested by V pretty much every year. So naturally, I had to make an Oreo cheesecake!
TWO RELIABLE INSTANT POT CHEESECAKE RECIPES THAT WORK
The cheesecake recipes I used were not my own. I made an Instant Pot Oreo Cheesecake (recipe from Jamie at My Baking Addiction) and an Instant Pot Salted Caramel Cheesecake (recipe from Shelly at Cookies and Cups).
There was no sense in trying to reinvent a perfectly good recipe just so I can post a recipe to my blog. I was pretty confident that the recipes I tried were going to work out just fine.
They are from two awesome food bloggers who I have been following for a long time and whose recipes I trust. After all, I was taking these cheesecakes to a party and was looking for a low risk recipe!
So, if you were having any doubts about these recipes, consider them verified! That being said let's talk more about Instant Pot and the cheesecakes.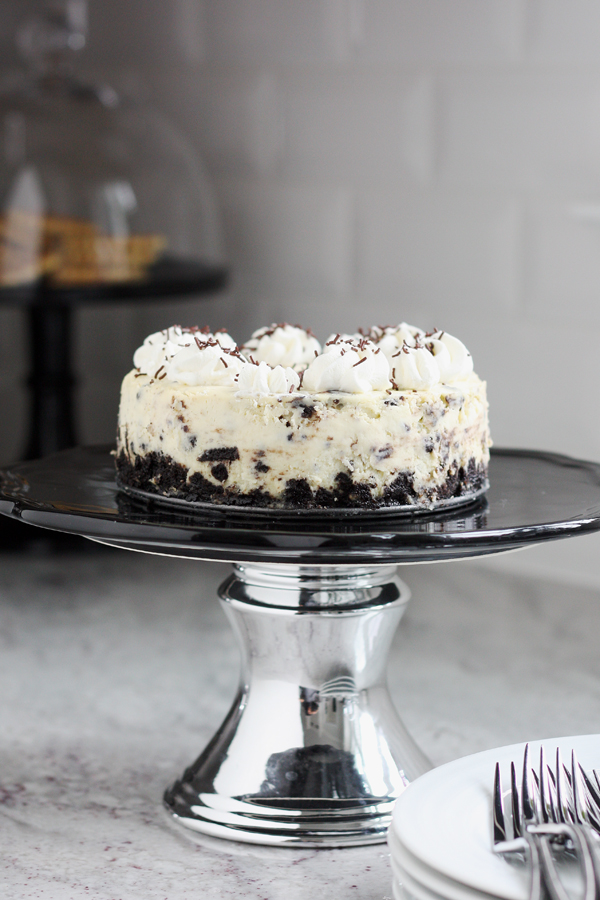 A REVIEW OF INSTANT POT CHEESECAKE RECIPES
I followed their recipes exactly except for a few things. They used a seven inch pan. I had a six inch springform pan so I just left out a little under ¼ cup of batter. (I'm betting that if I added it all, it would have been just fine too!)
I also did not use a foil "sling" to lift the pan out of the pot but that's up to you. It doesn't affect the cheesecake.
I think pressure cooker cheesecake recipes are awesome. It makes total sense to me! The cooking environment is a lower temperature with humidity to keep the cheesecake from getting too dry. Neither of my cheesecakes cracked. (I have a fix for that by the way- see my post on how to fix a cracked cheesecake.)
Apologies for having no pictures of the salted caramel cheesecake. We were too excited to eat it and I completely forgot to snap some pics!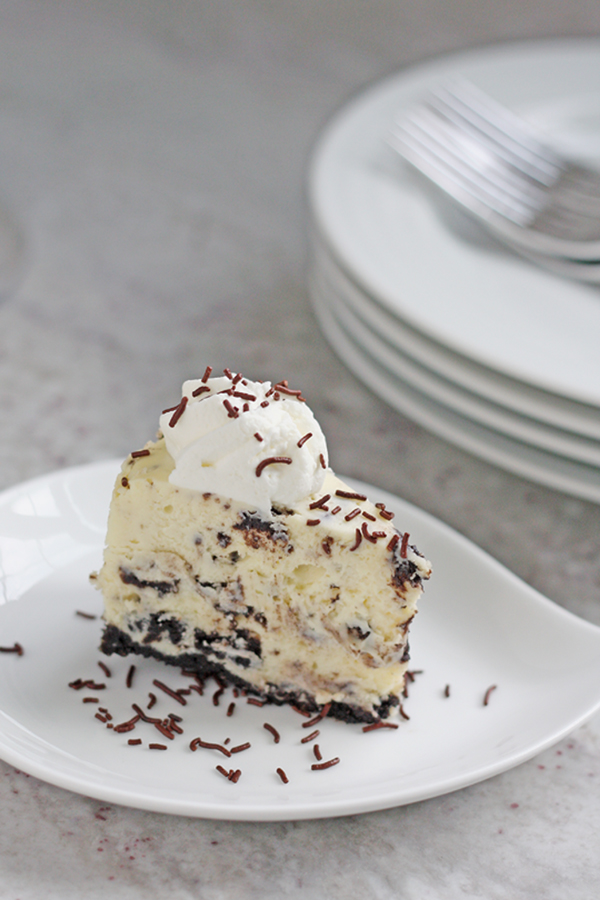 Final thoughts:
Would I make Jamie's recipe again? Yes, in fact already did.
Would I make Shelly's recipe again? Yes, and this time remember to snap some shots.
Would I try my own flavor cheesecake in the Instant Pot? Yes, stay tuned.
Will I make a 6 inch round cheesecake in my oven? No. This was way easier!
Update (10/18/18): I made another cheesecake! Check out my Instant Pot Pumpkin Cheesecake with a chocolate marble top.
TIPS FOR MAKING INSTANT POT CHEESECAKES
Make sure you change out your Instant Pot ring! Instant Pot cooker rings tend to hold an odor and mine usually smells like Indian spices. I didn't want to risk my cheesecake having cumin and garam masala after tastes so I bought new rings that I will only use for non-savory. I bought a pack of two in red and blue colors so I don't mix them up. You can buy them here.
Always make sure your cream cheese and eggs are at room temperature!
Have you tried any Instant Pot cheesecakes? I want to hear about it. Drop me a comment or tag me on Instagram with @dessarts.
SaveSave
SaveSave
SaveSave
SaveSave
SaveSave
SaveSaveSaveSave
SaveSave