How do you get that perfect peanut butter drizzle to fall over your cakes, pancakes and other goodies? Believe it or not, it's actually quite simple.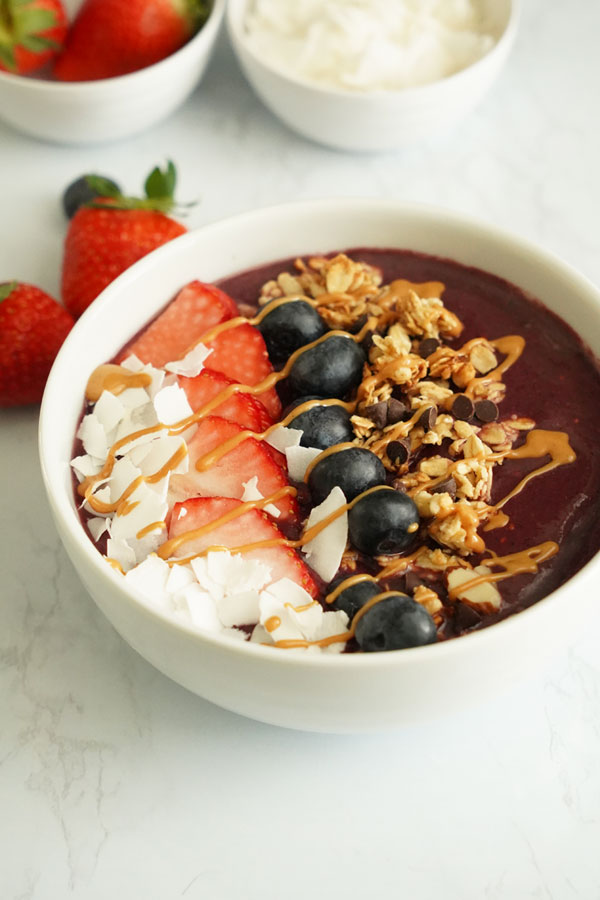 I do it all the time when I'm making myself my favorite acai smoothie bowl. (Even though I'm the only one looking at it!)
You do not have to add anything to thin out peanut butter for a good drizzle. 
The simplest way to drizzle peanut butter is to first melt it by heating. The heat will thin it out without compromising flavor.
Then, spoon it over by holding the spoon straight down and letting the peanut butter fall from the tip. This takes a bit of practice but works well.
The perfectionist may want to put the peanut butter in a squeeze bottle for better control, but using a spoon is quick. Try it out on something! Maybe brownies?
How Do You Thin Out Peanut Butter for Drizzling?
Micowave: Add about a tablespoon (or more if you need) of peanut butter to a microwave safe bowl. Heat on high for 20 seconds. Stir. Heat again for 10 seconds. Stir. Repeat in 10 second increments until the peanut butter falls easily from your spoon.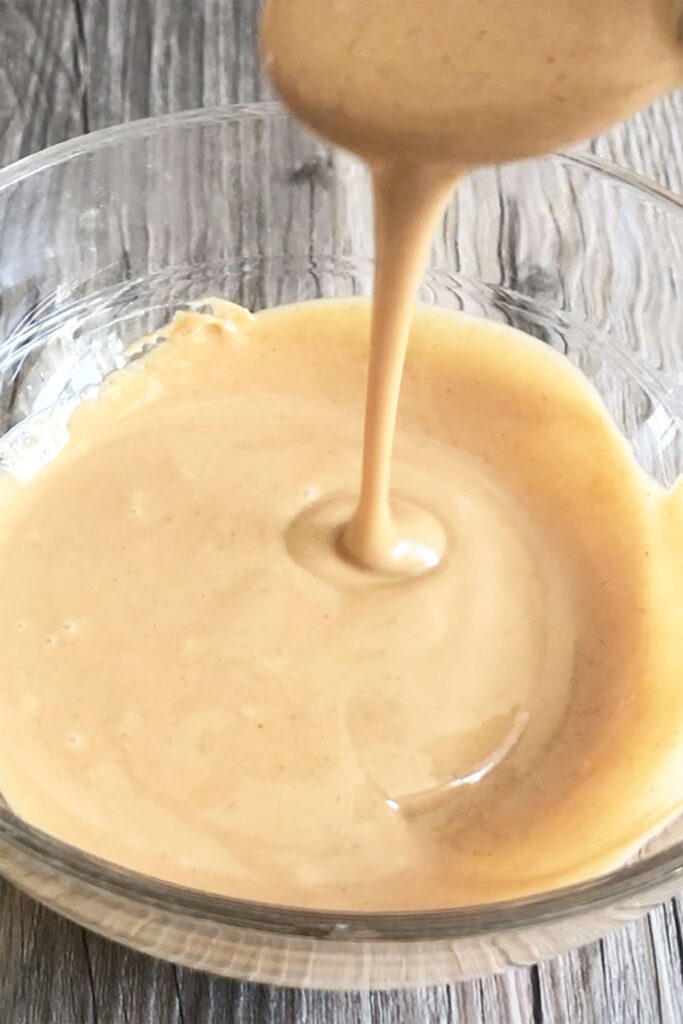 Stovetop: Add the desired amount of peanut butter to a small skillet and heat on a low flame. Stir while heating until you have a loose runny consistency.
What About Other Nut Butters?
I often use almond butter on top of my waffles, pancakes and acai bowls. Heating works the same way but takes a few seconds longer.
Keep Peanut Butter From Getting Hard
If you want to keep the peanut butter from hardening again after you drizzle it onto something cold like ice cream, you would need to add other ingredients.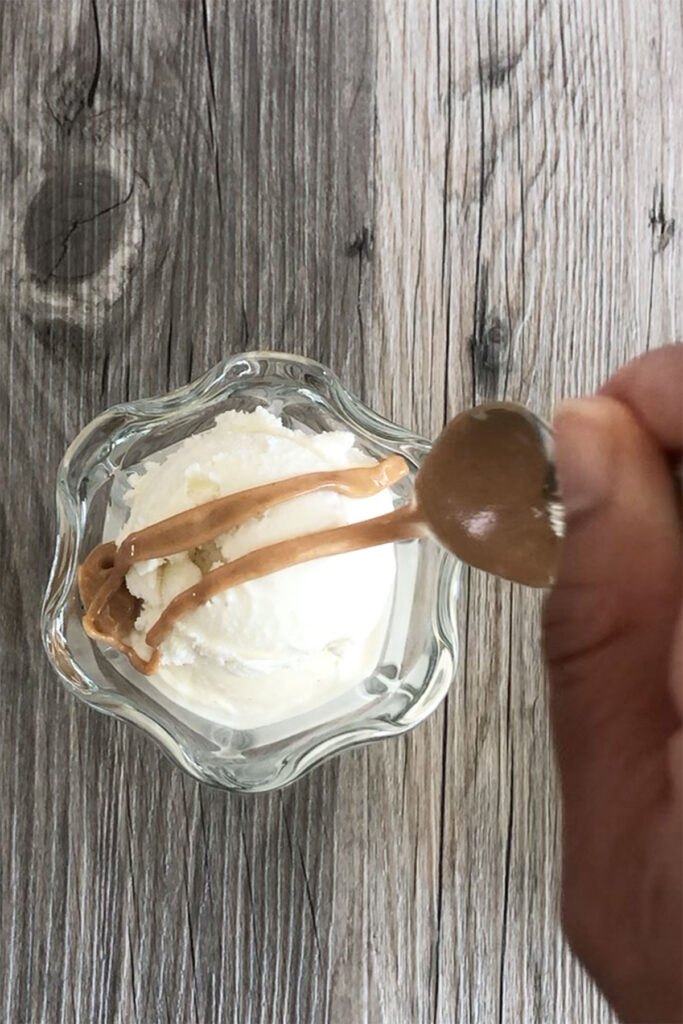 In other words, you would have to make a peanut butter sauce (recipe coming soon) to make a liquid peanut butter. Check back for an updated link.