These whole grain pumpkin spice pancakes are packed with flavor and easy to make. Give your everyday pancakes the perfect twist for the fall season.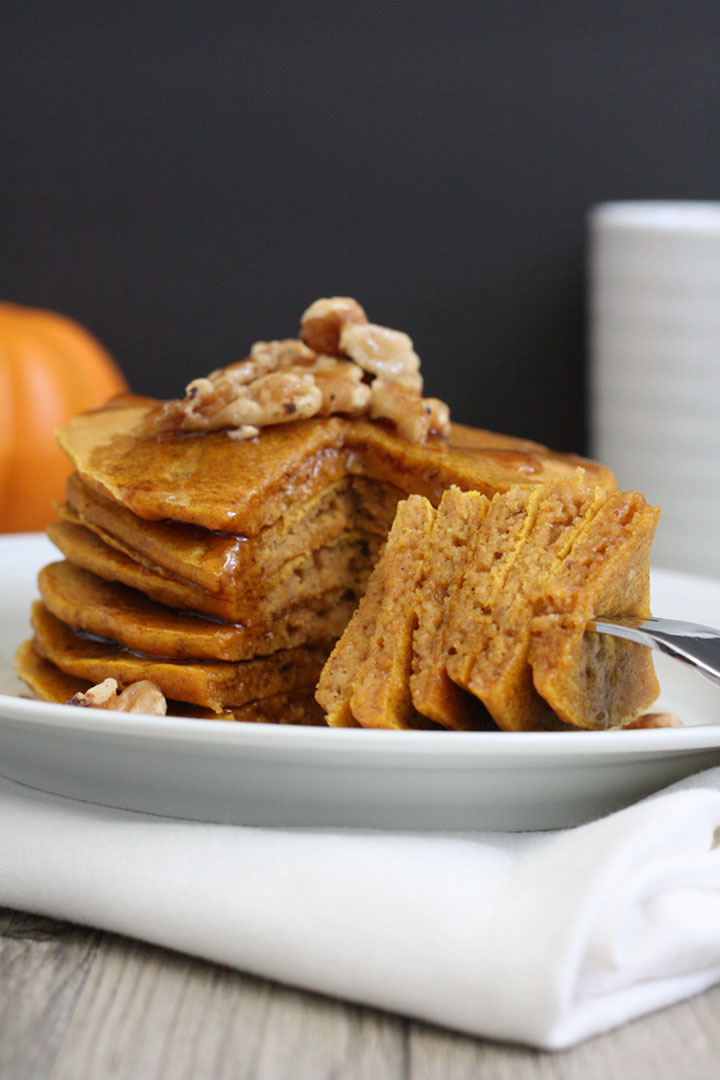 What can you do with leftover pureed pumpkin? Well, you can always add some to a vegetable soup for dinner but you can also make it part of your breakfast with these whole grain pumpkin spice pancakes. Your family will love you for it and it's so easy to do!
It's true the shops have moved on to the winter holidays and moved past fall but I'm still loving my pumpkin spice! I've been baking up chocolate chip pumpkin cookies and my all time favorite mini bourbon pumpkin cheesecakes.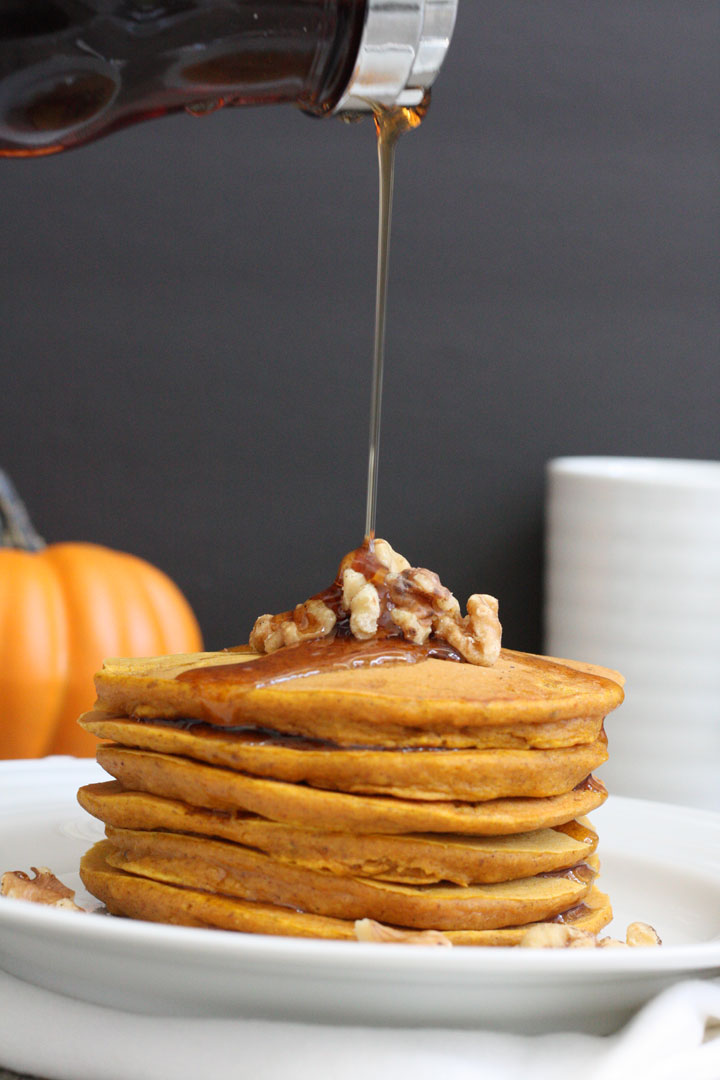 These whole grain pumpkin pancakes have a little bit of oat flour and optional ground flax seeds added to them. This by no means compromises the flavor but it does add a touch of better nutrition to them.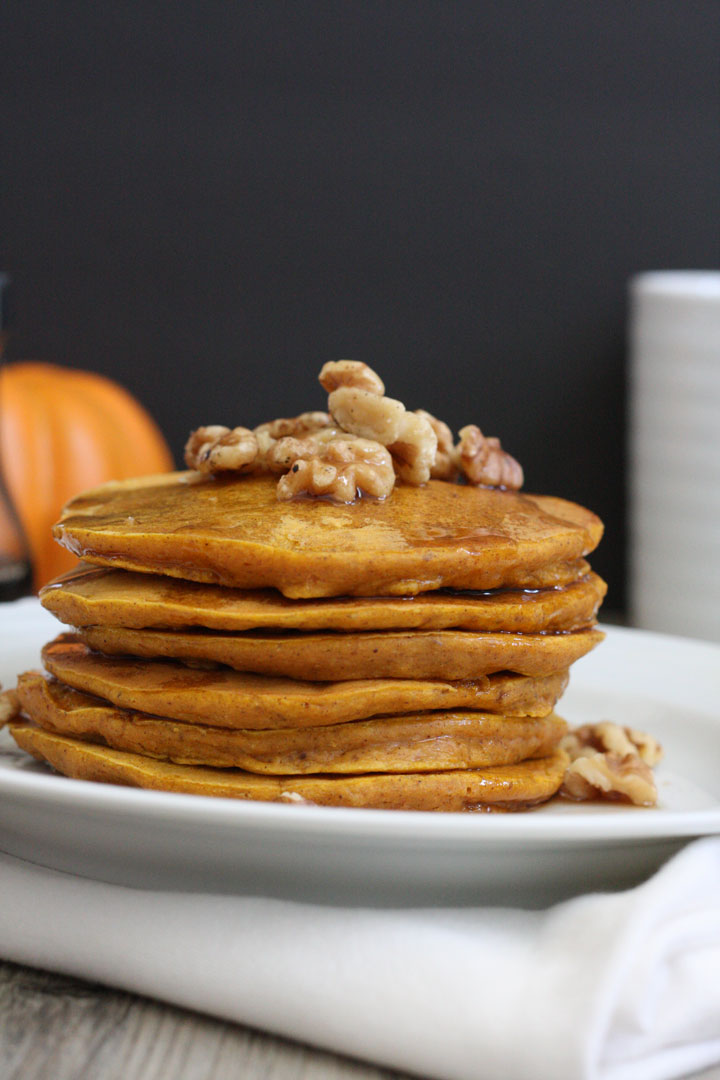 I do love that these pancakes are made without buttermilk too. Most pancake recipes I come across use buttermilk. I don't know about you, but I rarely keep buttermilk as a stock ingredient. So, I was happy to work out a recipe that does not require any. Don't get me wrong, buttermilk gives food a slight tang to the discerning palate and can contribute to a fluffier pancake, which is all great. However, as long as you don't over mix this batter too much, you will still get some fluffiness to it.
I should also leave you with one last tip about these pancakes. Be generous with your pumpkin spice! I've added 3 teaspoons to this batter which may seem like a lot but I really wanted to taste the flavor. I used my own homemade pumpkin pie spice so I know the strength of the flavor. If you use a store bought blend, be sure to do a test pancake to determine if you want to add a little more pumpkin spice to your batter.