Wow. There's so  much that I learned at the NYC Chocolate Show that I'm dying to share with you. But I think we will take it slow...so here are some quick highlights for now. There will be more to come in future posts!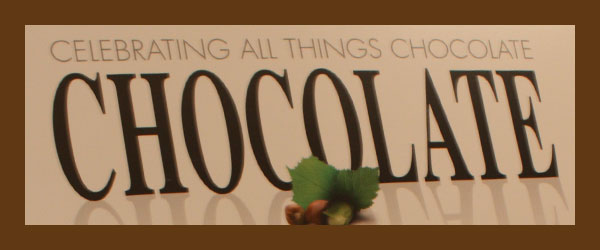 Chocolate Fashion...the chocolate show was kicked off with a fashion show on the first day. It featured runway models showing off designs made by teams of top chocolatiers and designers. These are just some of the designs that were on display at the four day exhibition that followed. My favorite is that impressive sun crown.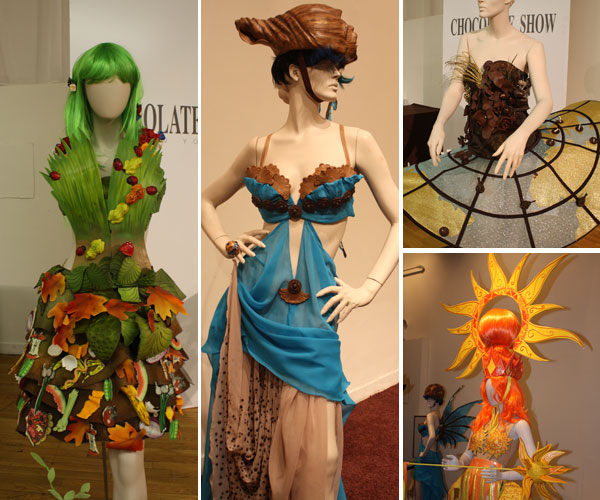 Tastings...The chocolate show is all about free sampling of chocolates. I discovered a new combination from Pacari that I would love to infuse into a full blown chocolate dessert someday: lemongrass and chocolate. The most colorful display was from Christophe Roussel Chocolatier. These are Pop Fingers (apologies for the blurry picture), made special for the NY show (a soft marshmellow krispy treat with some infused with either lime or raspberries.) I'm wishing now that I had bought a box!! Generally, this chocolatier made you want to eat everything on his display.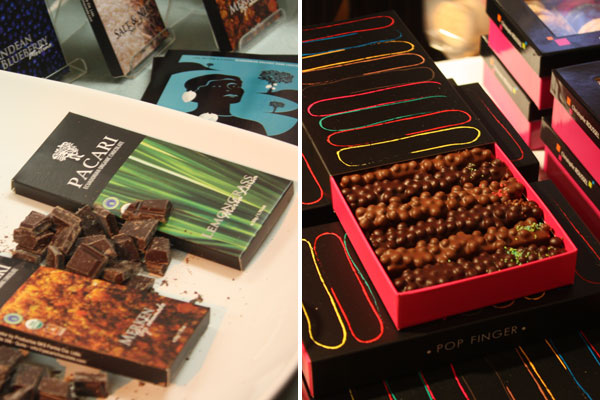 Pretty Gifts... Postcard chocolate bars from Rogue Confections inspired by vintage wallpapers.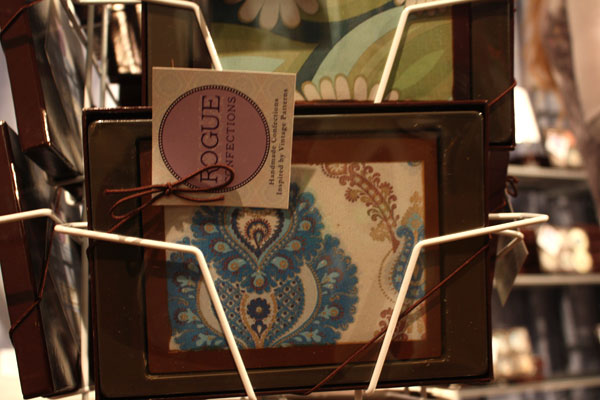 Chocolate Sculptures... at the FIKA choklad booth with Executive Chef, Hakan Martensson, scuplting away in the background...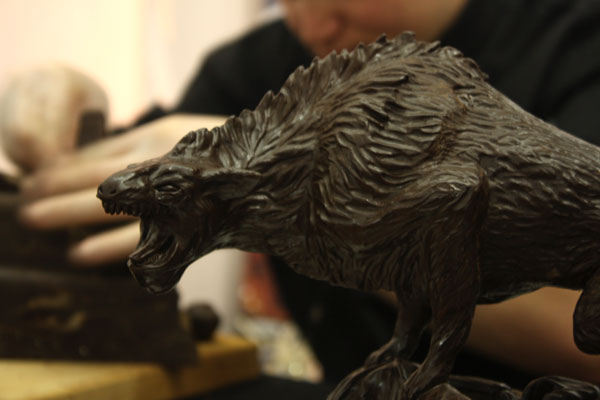 Chocolate Leaders for Baking and Pastry...at the Callbaut booth, marbled chocolate pearls. Oh and my fav, Guittard! Both chocolatiers discussed how they were expanding their retail markets! Guittard specifically is bringing more to the east coast. I actually found some of these chocolate chips at my Whole Foods about a week ago!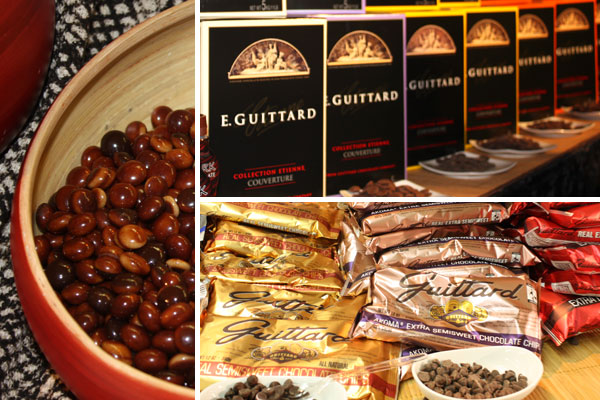 New on the scene...Xocolatti...with only a few months out since its start, this was Xocolatti's first chocolate show appearance and boy did they leave an impression! Pretty packaging, great chocolate truffle flavors and creative ideas are brewing. Dessarts will hopefully revisit this soon and so I will leave it at that!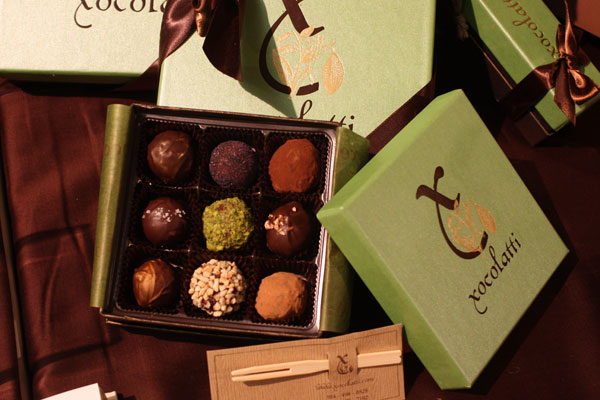 Well, that is all for now. I will be bringing up more things I learned at the show in more detail in future posts. Hope you enjoyed this brief tour of the NYC chocolate show!