What is tamarind? And how do you use it? I've got your questions answered plus a recipe for homemade tamarind paste.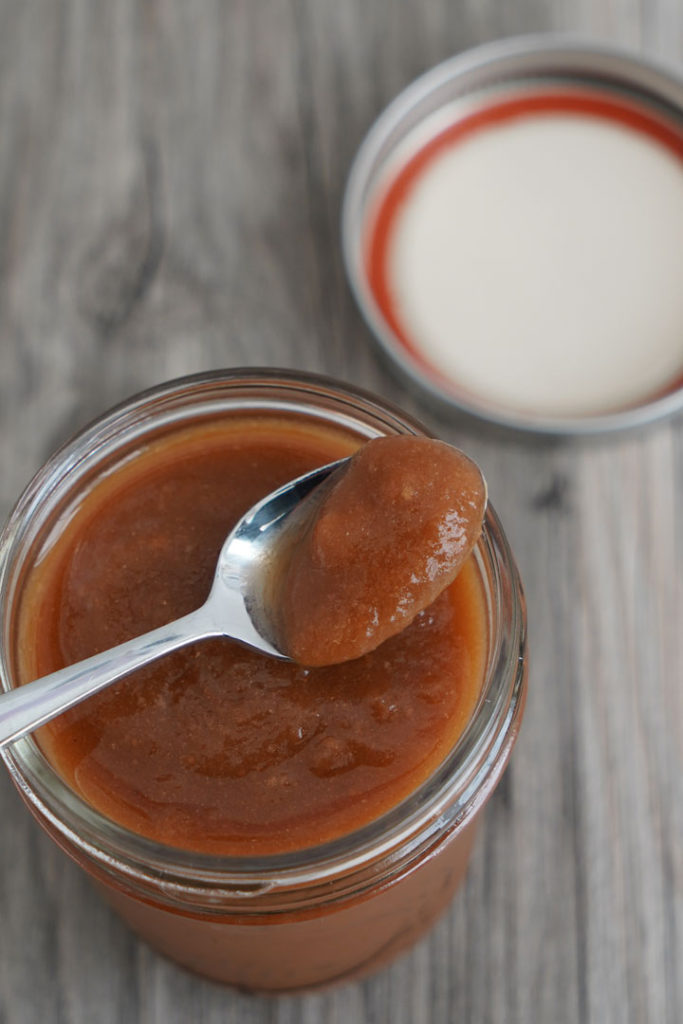 What is Tamarind?
Tamarind is a fruit pod filled with seeds surrounded by a tangy pulp. As the pod matures, the pulp becomes sweeter. Tamarind is sold as raw pods, in a pressed block and as a paste.
The pressed block already has the shell and the seeds removed but may still contain the fibers. Tamarind paste is just the pulp and can more easily be used in many cooking applications.
Where Can You Buy Tamarind Paste?
If you're lucky you may be able to find raw pods at your local grocery store. More likely, you can find raw pods, pressed blocks and paste in many Asian or Indian grocery stores.
Tamarind is popular ingredient in many Indian and Thai foods. Since the paste version is the easiest to use, I like to keep a stock of it in my freezer. I prefer to make my own homemade paste from fresh pods.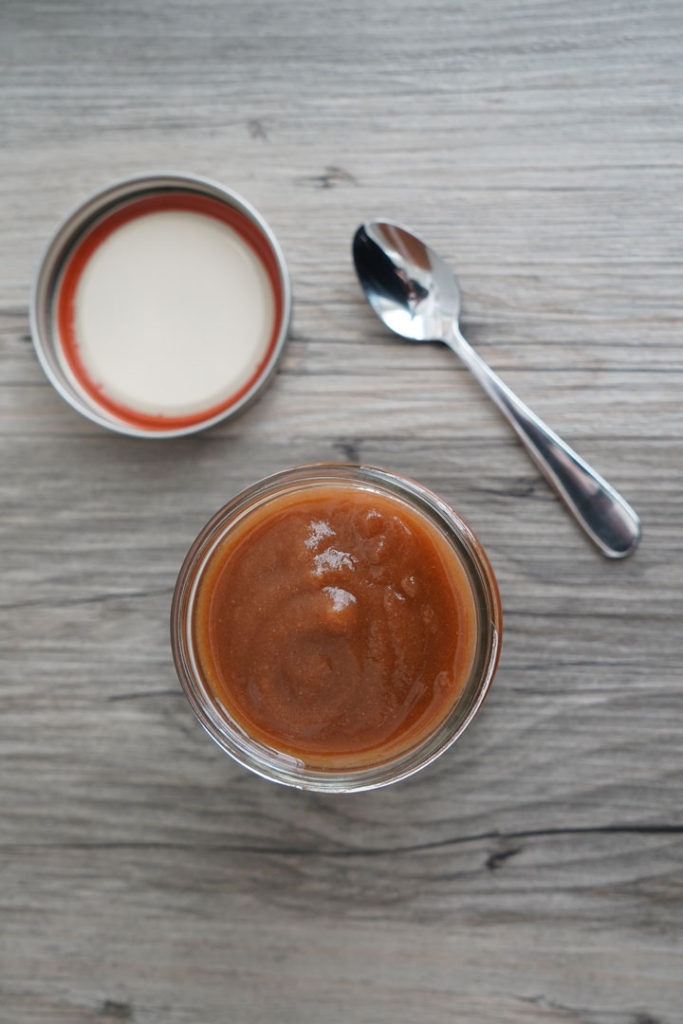 How Do You Make Tamarind Paste?
To make tamarind paste from fresh pods, remove the shell and the veins from the pods. Let the pods soak in hot water for at least 1 hour. This will soften the pulp so you can easily detach the seeds.
Push the water-pod mixture through a sieve using a spatula to separate the pulp. This may take a few minutes. Some of the pulp will stick to the bottom of the sieve and you will have to scrape it into your bowl with a spatula. You will end up with a ready to use paste.
How Do You Use Tamarind Paste?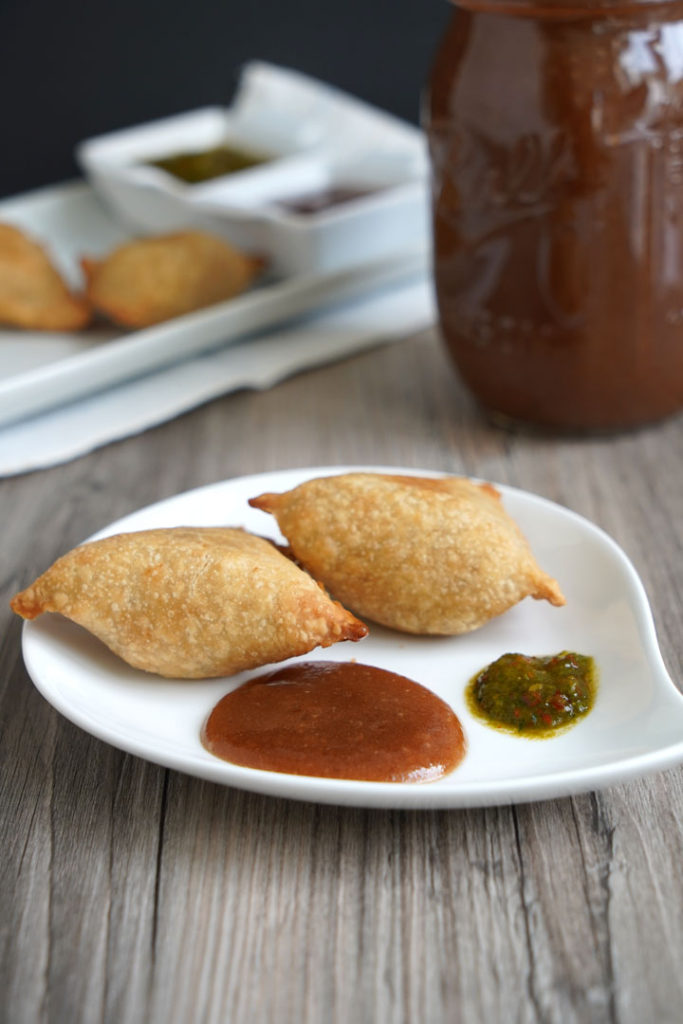 As mentioned before, tamarind paste is popular in Asian dishes such as pad thai. I like to mix it into dals and soups to add some tangy flavor. It's also a key ingredient in tamarind date chutney, a dip that is popularly used with many Indian street foods such as samosas, aloo tikki, and ragda. Its many uses doesn't stop there. Its unique tangy taste makes it versatile enough to use in cocktails and dessert too!
Storage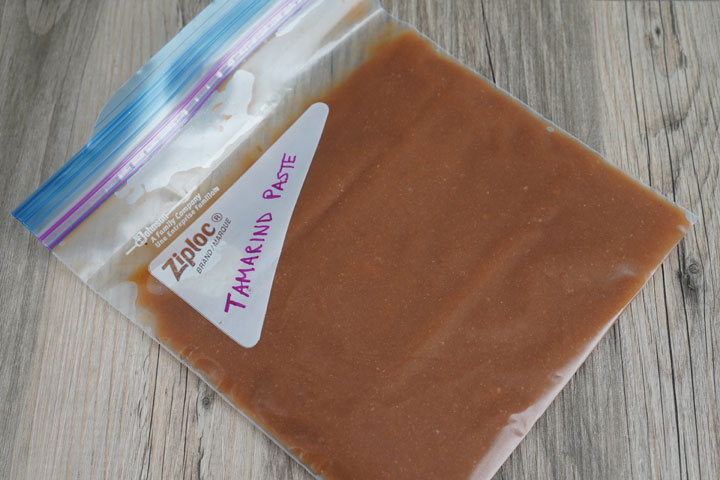 You can store homemade tamarind paste in a jar in your refrigerator if you are using it within a few days. I prefer to transfer the paste to a freezer bag. I lay the bag flat in my freezer so it freezes into a thin sheet. Then, I break off pieces and add them straight to my soups or whatever I am cooking. You can also freeze the paste in smaller chunks by using an ice cube tray. Frozen tamarind paste is good for 3-4 months.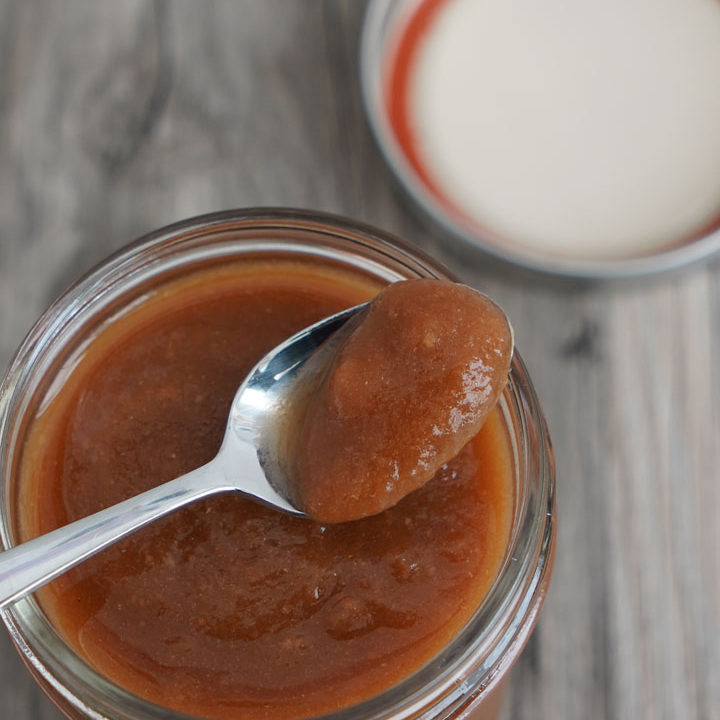 Tamarind Paste
Tamarind is a tangy sweet fruit that can be turned into a paste. Use the paste in soups, dals, chutneys and more.
Ingredients
20 tamarind pods
1 cups hot water
Instructions
Remove the shell and veins from each tamarind pod.
Cover the pods with 1 cup of hot water in a large bowl. Let the pods soak for 1 hour.
Push the pod and water mixture through a sieve held over a clean bowl. Keep pushing and working it with a spatula through the sieve until you only have seeds and stringy material remaining. You may need to scrape the paste off of the bottom of the sieve.
Transfer the paste to a jar for refrigerator storage or plastic freezer bag for storage in the freezer.
Notes
If you would like to make paste from a block of tamarind, you can still use the same process as above. You may have to break the block apart or soak it for slightly longer.
Nutrition Information:
Yield:

64
Serving Size:

½ tablespoon
Amount Per Serving:
Calories:

90
Total Fat:

0g
Saturated Fat:

0g
Trans Fat:

0g
Unsaturated Fat:

0g
Cholesterol:

0mg
Sodium:

11mg
Carbohydrates:

23g
Fiber:

2g
Sugar:

15g
Protein:

1g
This nutrition information is only an approximate provided for convenience and as a courtesy only. Information comes from Nutritionix, an automated nutrition calculator.