Food bloggers unite for a national food blogger bake sale. All raised money goes to support Share Our Strength's goal to end childhood hunger.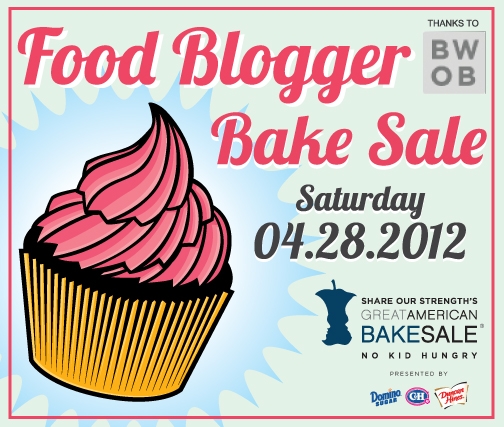 Last May I was lucky enough to have participated in an amazing national event. Twenty six separate bake sales took place across the nation on the same day to raise money to support Share Our Strength. Share Our Strength is a national non-profit whose goal is to end childhood hunger. I don't think I realized how big it was until I came home and caught up on tweets from all over about the success different cities had that day.
The unique part of these bake sales was that they were all led and run by food bloggers! The event was first organized in 2010 by Gaby Dalkin of Whats Gaby Cooking. In 2011 bloggers raised $25,000 during the event and this year the goal is to raise $50,000.
This year I'm working with the Central New Jersey Team led by Amber of Blue Bonnets and Brownies. Our team of talented bakers and bloggers will be bringing treats to the Cool Vines wine shop at 127 Central Avenue Westfield, New Jersey. In addition to myself and Amber, our contributors include Mary Kay of Homemade Cravings, Casey of Good Food Stories and Kate of Food Babbles.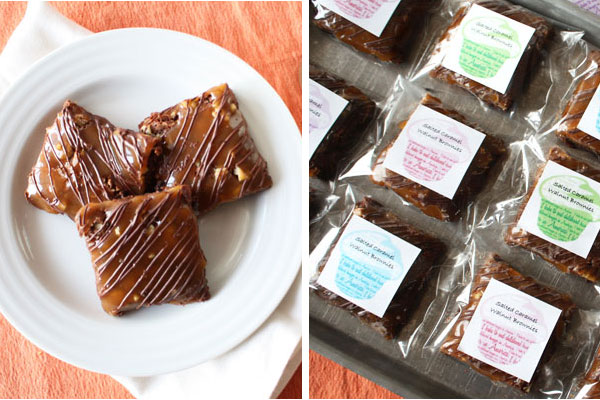 Last year I made these Salted Caramel Walnut Brownies. They will be making a reappearance along with other goodies.
Thinking about Donating? Here's the low down, taken straight from my participant page...
This year, nearly one in five kids in America will face hunger. That's more than 16 million. But, there is hope. Share our Strength is working to connect hungry kids with programs that can help them get the food they need to thrive.
I'm taking my love for baking and putting it to good use to help kids struggling with hunger, but I need your help! Stop by our bake sale to purchase some yummy treats or make an online donation to my bake sale. Every cookie sold and every dollar donated can make a huge impact. Here are some examples:*
$1 can help provide a hungry child with 10 healthy meals.
$4 can help provide a child facing hunger with a backpack full of healthy food over a weekend when school meals are not available.
$9 can help connect a child with healthy lunches during summer when school is out.
$35 can help a child care center provide free afterschool snacks and suppers to at-risk children all year long.
$65 can provide a grab-n-go breakfast cart to an elementary school so that every student starts every school day with a healthy meal.
* Gifts made to Share Our Strength represent a gift to our organizational mission and are used to reach the highest number of children facing hunger in America. Share Our Strength combines your gift with others to address child hunger community by community, state by state, all across America.
So what do you think? Can you help us out? Donate today.
SaveSave
SaveSave
SaveSave
SaveSave