Tea sandwiches are perfect for luncheons, tea time or any snack time. These creamy crunchy cucumber and mint chutney sandwiches are an irresistible Indian twist on traditional English cucumber tea sandwiches.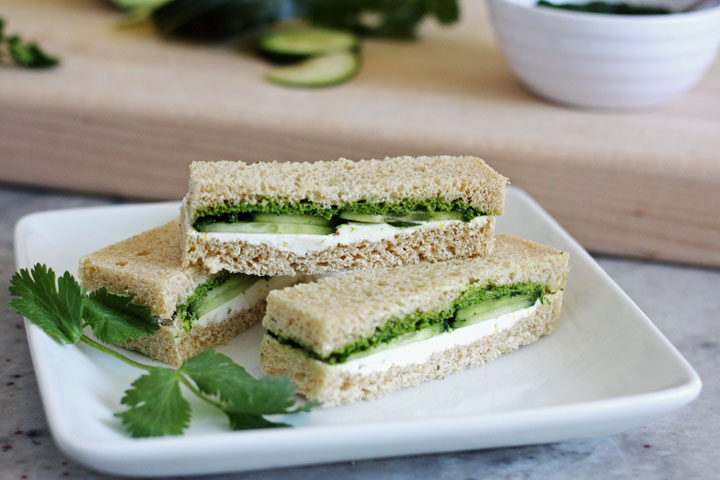 Traditional cucumber tea sandwiches are made with thin slices of cucumber wedged between two thin, crust free slices of buttered bread. You probably guessed that the Indian sandwich must have some added spices to give it a little kick. There's no better way to add a boost of Indian flavor than with some tasty cilantro mint chutney and a sprinkle of chaat masala. 
If I had a tray full of these cucumber mint chutney sandwiches sitting in front of me, I don't think I could stop eating them. They are so yummy! They take no time at all to make and I don't know why I don't make them more often. Everybody loves them!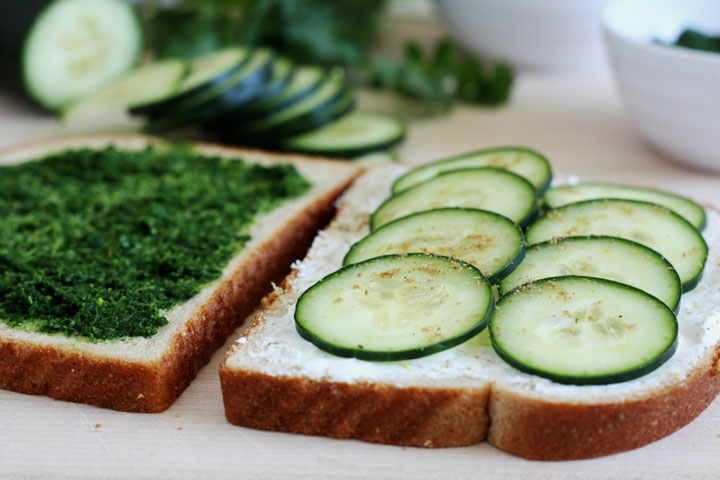 Oh wait, I kind of do know why. The thing I like least about making these sandwiches is making the chutney. I find cleaning and picking off the larger stems of cilantro to be very tedious. This recipe uses about 1 "bunch" of cilantro and only yields enough chutney for six sandwiches.
The good news is that if you have a little more time, you can make multiple batches at once by doubling or tripling the chutney recipe. Just freeze the extra. The best way to freeze the green chutney is to divide it up into ice cube trays and then transfer the cubes to Ziploc bags. I've heard that if you do this immediately after preparing it, you won't lose the bright green color.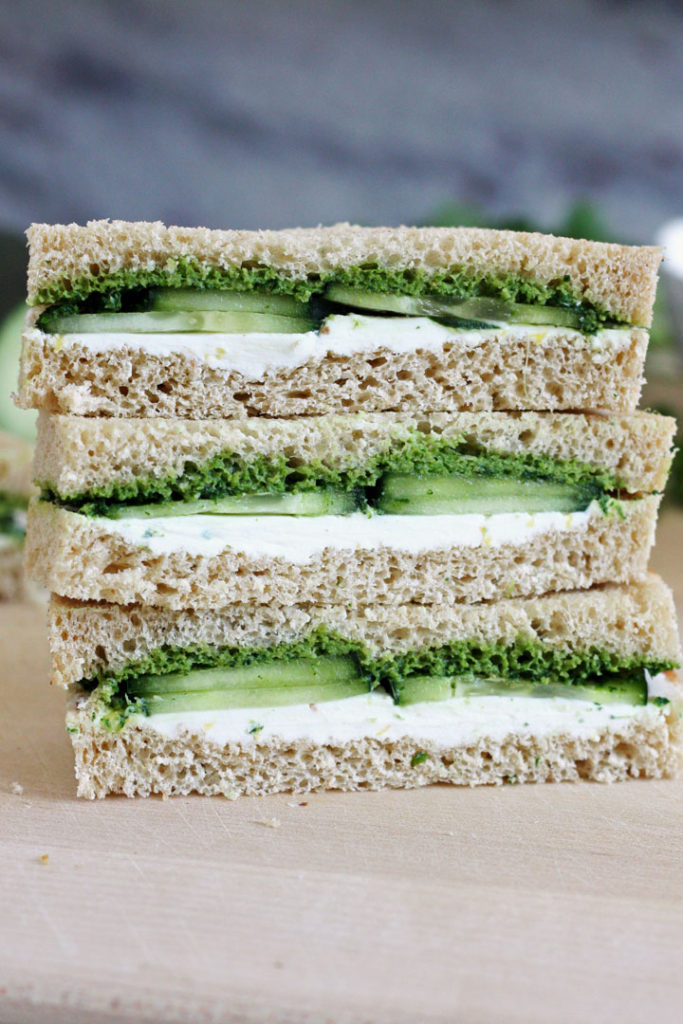 The last time I put a plate of these in front of my nine year old, the response was, "You know I'm going to need another sandwich or two right?" This coming from a child who never takes second servings of anything! He meant the whole sandwich too, not the cut up quarters.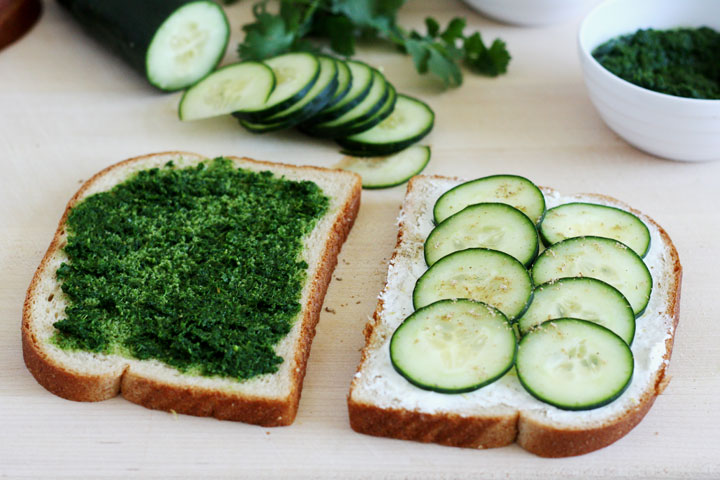 So take his word for it and make them now! Yes, cucumber sandwiches are great for a fancy tea party but you can make them for any occasion or no occasion at all! I've packed them into my kid's lunch too. Plus, these are not your ordinary cucumber sandwiches. These cucumber and mint chutney sandwiches are much tastier and you won't be able to stop eating them either!
Pair up these sandwiches with some sweet crepes filled with cooked apples for a quick brunch menu. Also, if you love this cucumber mint cilantro sandwich you may also like the classic Bombay Sandwich.