Take a look at these fabulous silicone cake molds from Fred and Friends new spring catalog...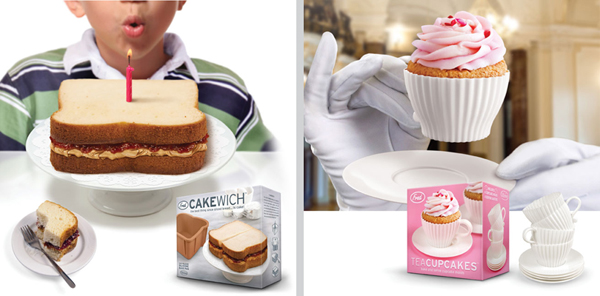 This may seem like an odd mold but it reminded me of a good friend who really enjoys his peanut butter and jelly sandwiches and would probably love to have one for dessert. The Cakewich is shaped like a fat slice of bread so you can bake it, slice it and fill it with your favorite fillings. I'm thinking a nice pound cake filled with nutella ganache...or maybe just some classic PB&J!
Sweet and simple, the new teacupcake molds are perfect for a girl's birthday party or bridal shower. Very cute and clever!