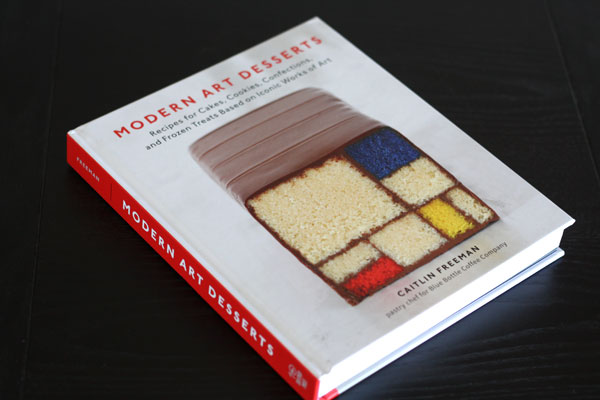 After a long bike ride this morning, I came home feeling more energized and motivated. So I finally picked up and started reading this book that's been sitting on my coffee table for over a week. I'm glad I finally opened the book. I realized this is no ordinary cookbook! Modern Art Desserts
is written by pastry chef Caitlin Freeman. She creates desserts for the SFMOMA's Blue Bottle Cafe. Caitlin's creations are inspired by the same art found in the museum.  How cool is this cake inspired by Piet Mondrian's Composition (No. III) painting?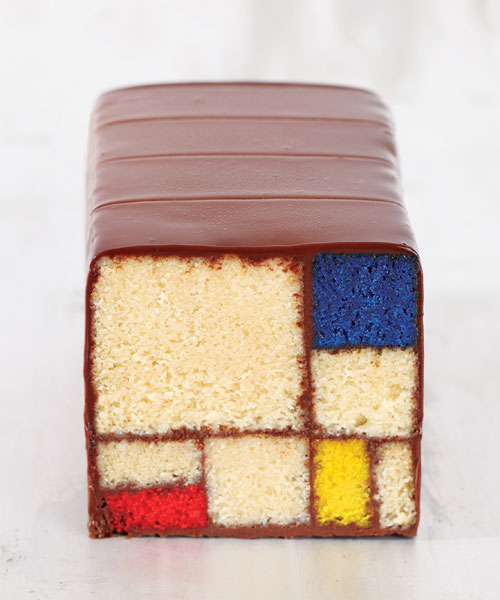 Image courtesy of Ten Speed Press, © 2013 Mondrian/Holtzman Trust.
While it seems like the Mondrian Cake might be something impossible to create, Caitlin makes it easy by providing step by step detailed explanations on each recipe. Each recipe has a picture of the dessert, a picture and description of the original artwork, and a little history on how she was inspired into making that dessert.  The stories behind each recipe make it an interesting read even you don't ever plan on making the desserts.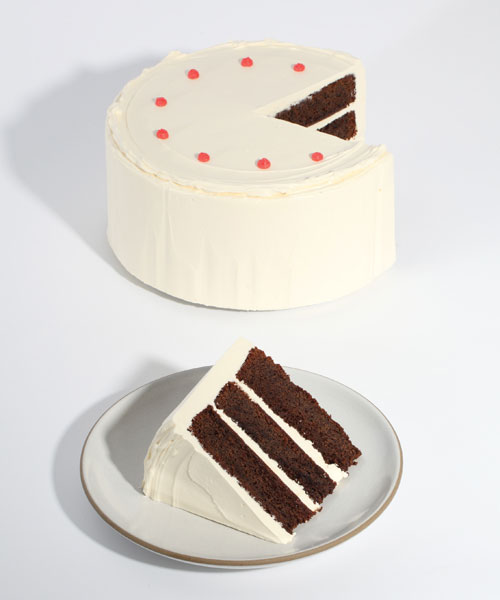 Image courtesy of Ten Speed Press, © 2013 Clay McLachlan
While the Mondrian cake and the above Thiebaud Chocolate Cake are more accurate representation of the paintings, most of the other recipes are less literal. Still, it takes a very creative mind turn art into dessert.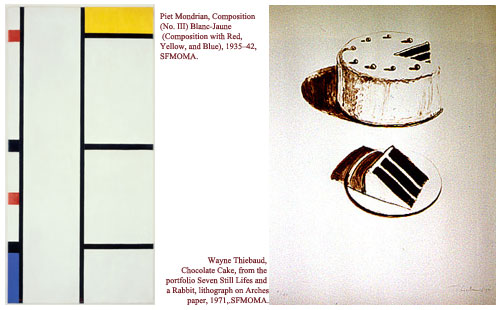 Photo Source: both images of art work are from www.blog.sfmoma.org
I love reading about the creative process that Caitlin goes through to come up with each recipe.  I can especially appreciate her aversion (and sometimes just having to give in) to artificial food dyes. In her book, Caitlin explains how hard she tried to avoid it in this red velvet Lichtenstein Cake.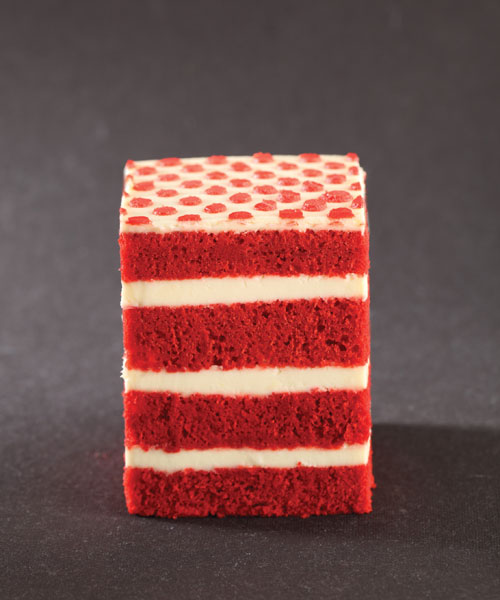 Image courtesy of Ten Speed Press, © 2013 Clay McLachlan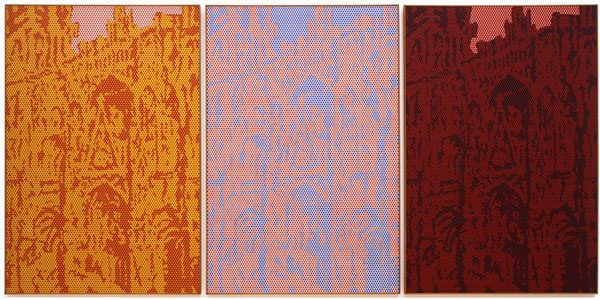 Roy Lichtenstein, Rouen Cathedral Set V, 1969; painting; oil and Magna on canvas, SFMOMA.
Photo Source: www.sfmoma.org
The book has 27 recipes in all. She throws in tons of other information including what you can make ahead of time as well as where to order resources to make it exactly like they did. She even explains how to knit a coaster for her Matisse parfait! I can't tell you how much I've enjoyed reading her stories on each recipe. This is the painting that inspired Caitlin to be a pastry chef! And yes, she makes this cake trio in her book.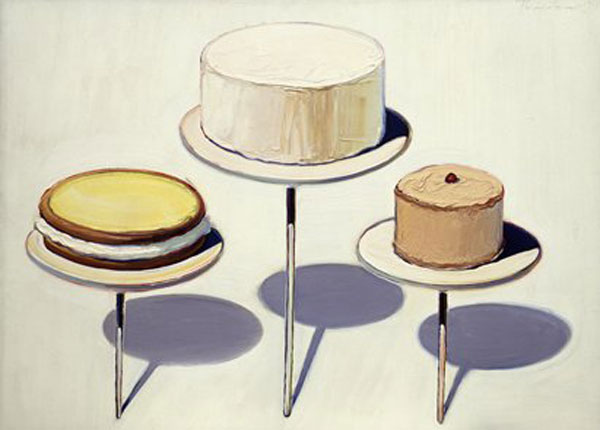 Wayne Thiebaud, Display Cakes, 1963 painting on oil. SFMOMA. Photo from www.sfmoma.org
A trip to the MOMA, if not just to visit Blue Bottle Cafe, is something I must remember to do the next time I'm in San Francisco. To order Modern Art Desserts, Recipes for Cakes, Cookies, Confections, and Frozen Treats Based on Iconic Works of Art, by Caitlin Freeman, click here
.
SaveSave