I'm so excited to share my discovery with you. I've finally found some natural food dye gels. Chefmaster natural food dye gels are made with all natural ingredients. This is not a sponsored post, I'm just sharing some information with you.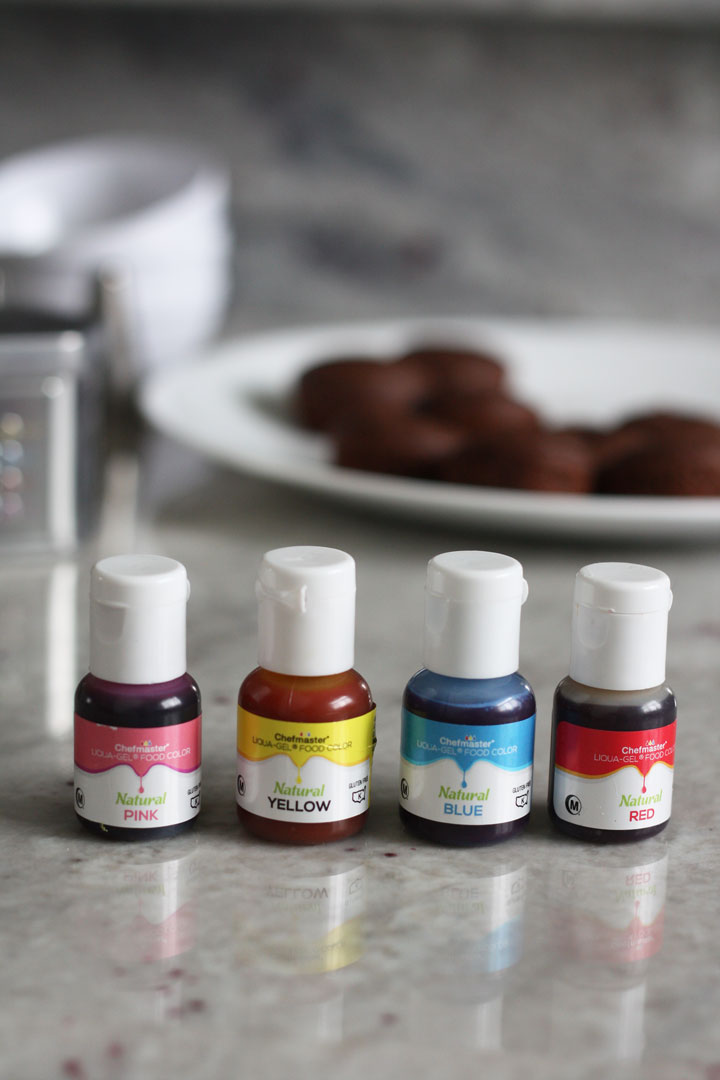 I don't normally see natural food dye on grocery store shelves let alone natural food dye
gels
. Food coloring by India Tree is natural and easier to find but I prefer to use gels. I've been using
AmeriColor gels
which work great but it bothers me that they are not natural. I've thought about making my own natural food dye for baking projects for years but I'll admit I'm way too lazy to make my own. All the methods that I have seen all seem very time consuming.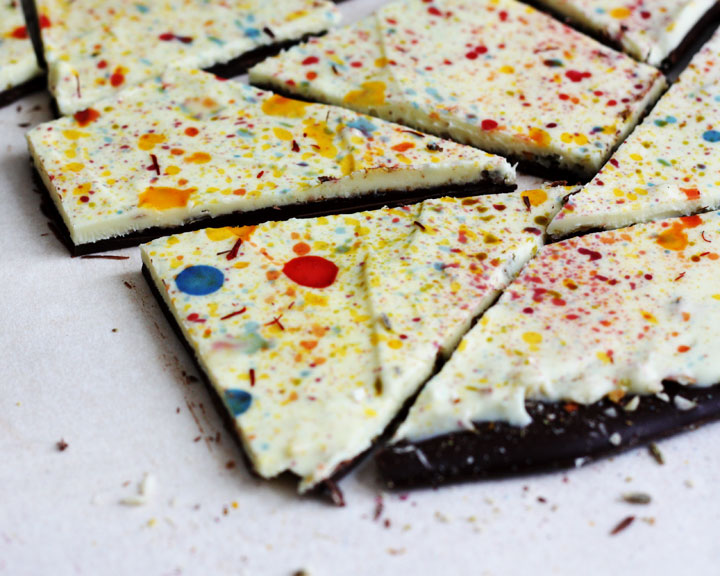 Although they are not a new product, these Chefmaster natural food dyes are new to me. When I first got them, I tried them out in this recipe for
paint splatter chocolate bark
. I thought the color looked very vibrant but I was only using them as paint and had not tried them in frosting.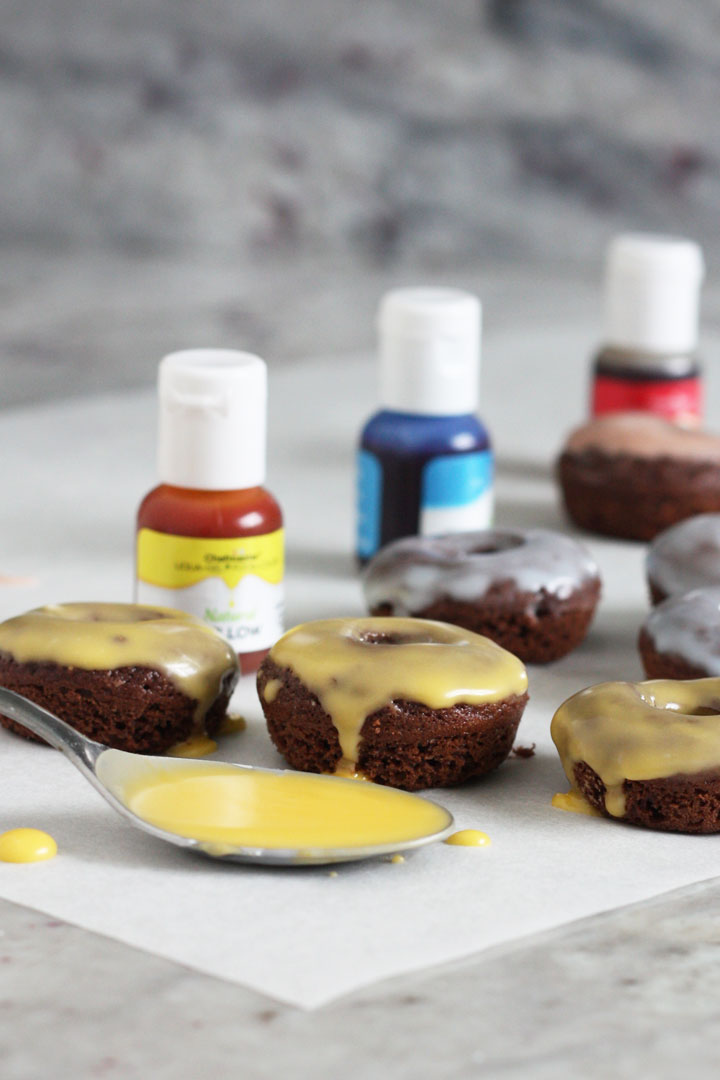 So this week, I decided to make a quick donut glaze for these
mini donuts
. I tested out the yellow, blue, and red. As I suspected, I was only able to get pastel colors. The yellow turned out to be the most vibrant but that did not surprise me. I added extra drops to both the blue and the red but it didn't get any brighter and I didn't want to use up all the dye.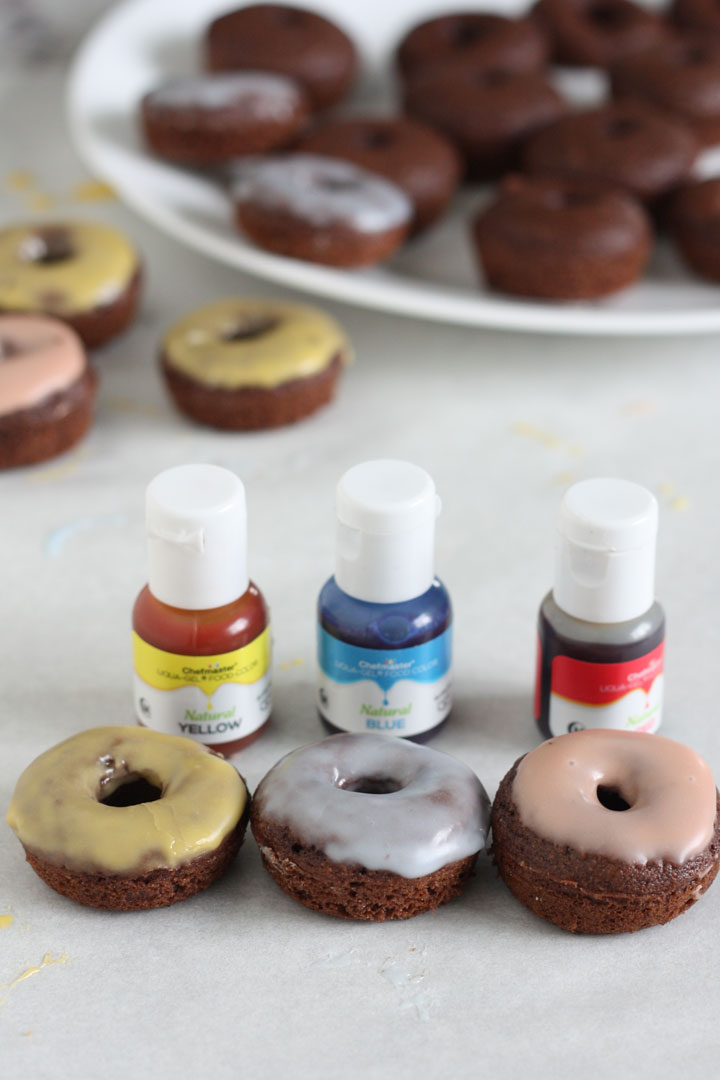 I thought it might be more dull because of the chocolate which has a dark color and the fact that I had made a runny glaze. So, to be fair, I made a sugar cookie icing with the blue dye and tried it on a vanilla wafer cookie. I ended up with the same pastel blue.
I was a little disappointed that it was not really bright, but I kind of knew this was going to be the case. It's really hard to get vibrant colors that are made with natural ingredients. Still, I had been hoping that because it was a gel, it was stronger in color. For bright colors, I still don't have an answer. However, if I need pastels, I'd be happy with using Chefmaster natural dyes.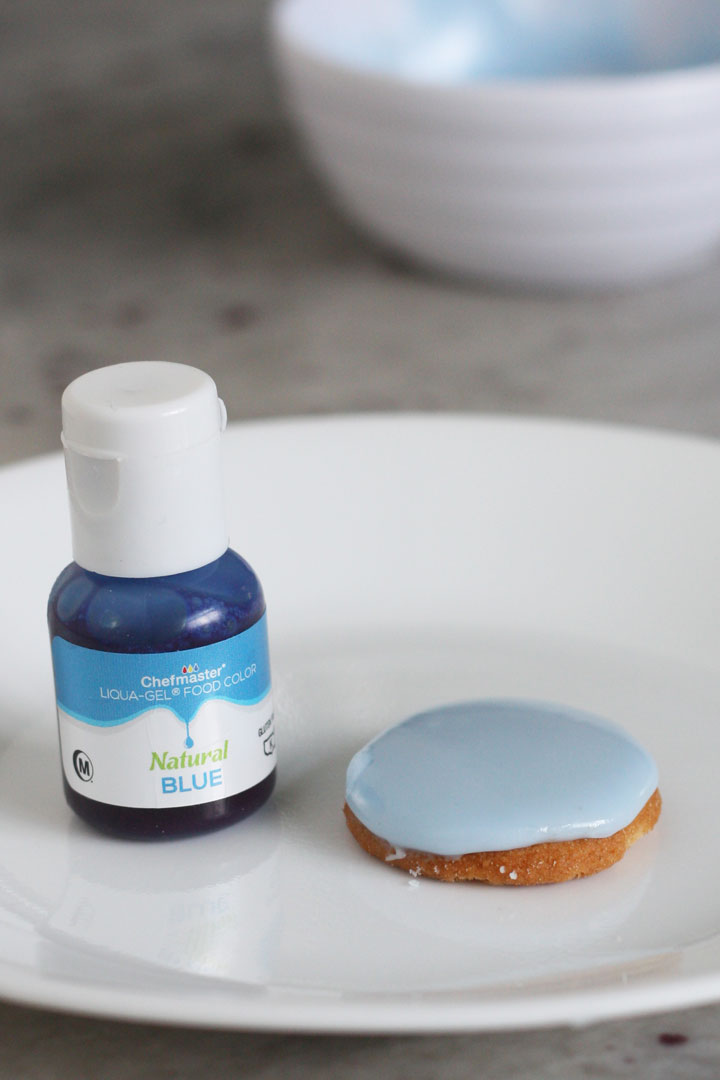 I stumbled on this pack of natural food dye gels on a recent trip to the King Arthur Flour store in Norwich, VT. (It's also where I picked up a lot of other goodies too!) It came with four dyes in a cute little tin. You can also purchase Chefmaster natural food dye gels online directly from Chefmaster.
Have you come across any natural food colorings and used them in baking projects? Have you made your own? I'd love to hear about it. Leave a comment or tag me on Instagram with #MyDessArt or @dessarts.
SaveSave