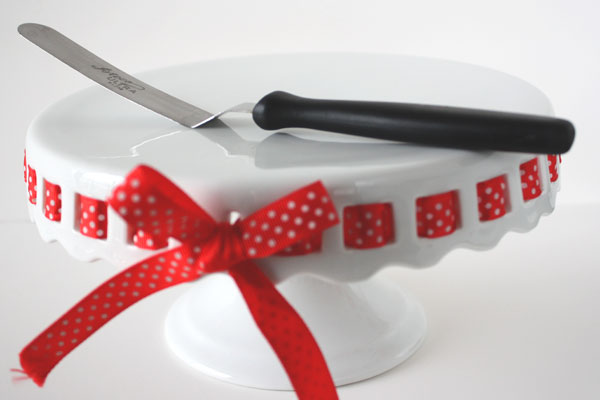 What's my most essential baking tool? No it's not the KitchenAid stand mixer. The one essential baking tool that I find I can't live without is this little trusty offset spatula. An offset spatula has a metal blade and is attached to the handle with an angle. They come in a variety of sizes, but the little one is extra useful.
I get very annoyed when it's been misplaced. It's not just for frosting cupcakes. This tool rocks because of its versatility. It's great for lifting delicate cookies off the cookie sheet. The angled blade also makes it ideal for spreading batters in small pans. You can dip that metal blade in hot water to smooth out anything. It's also my testing tool to check for whether or not my chocolate is tempered correctly. A coating of chocolate over the blade should set within minutes. If you bake frequently, having one of these is a must!
What's your most essential baking tool? Leave a comment below.