Make your own homemade sofritas! These spicy tofu crumbles are the perfect vegan addition to fill your tacos, quesadillas, burritos and more.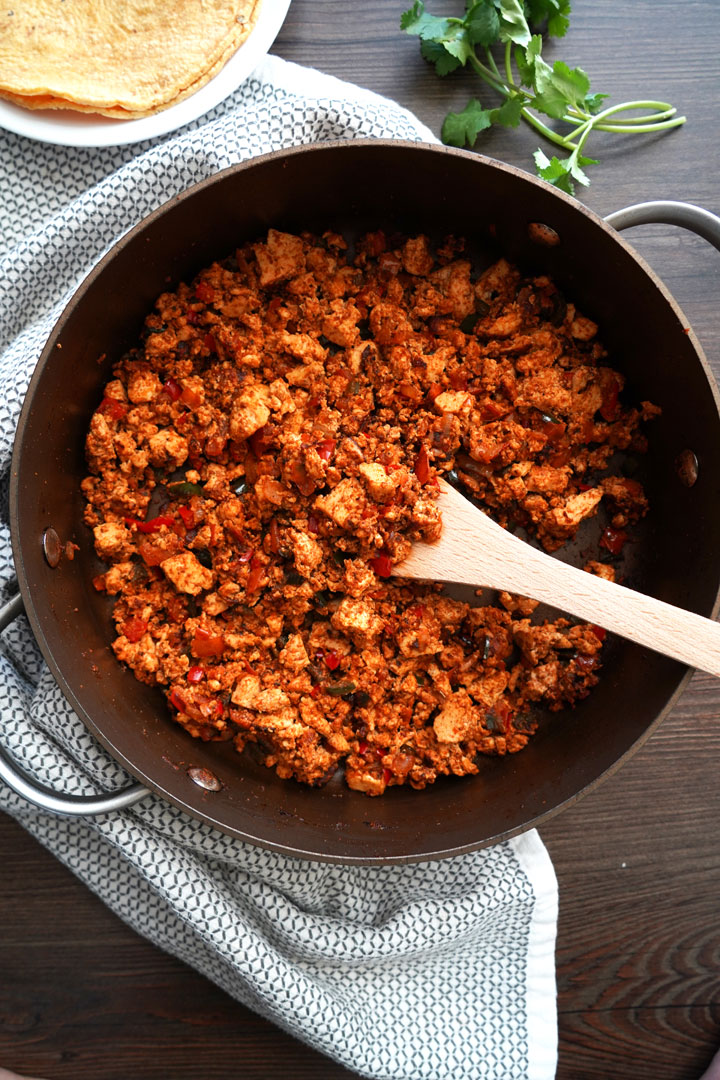 A few years ago a certain fast food Mexican chain found a way to make vegetarian burrito bowls even more exciting. The Chipotle chain introduced a vegan protein option called Sofritas. Sofritas are shredded tofu crumbles braised in a flavorful sauce made with with peppers and spices.
To be honest, when I tried Chipotle's Sofritas in my burrito bowl, I was not that impressed. It's a little on the salty and oily side. There's also a slight smoky flavor that reminds me too much of meat and as a vegetarian, I'm not a fan of that taste. I've been working on my own modified version and I'm excited to share it with all of you. It's a little less oily and drier so it won't seep liquid out of your burritos and tacos.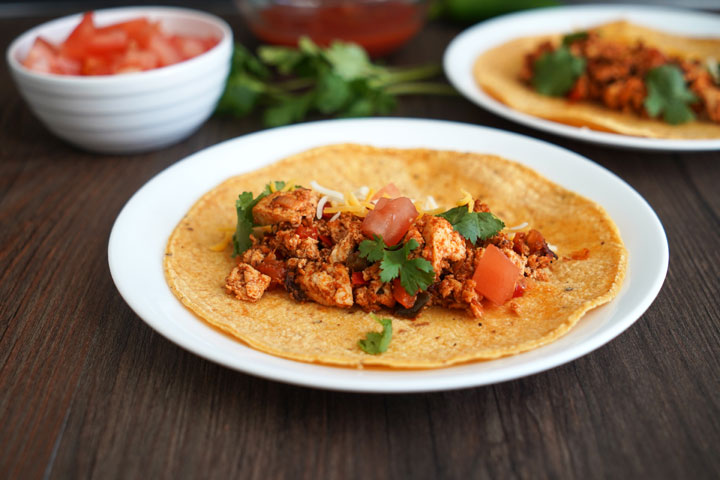 This stuff is so easy to make and takes very little time. Here are a few tips to get your meal to the table ASAP.
First, let me share my trick for tomato paste recipes. When a recipe only calls for a small amount of tomato paste and I am opening a whole can, I freeze the rest in a plastic freezer bag and press it flat. Pressing it flat lets you easily break off a frozen amount whenever you need it without having to thaw all of it.
Since you don't have to really watch the sofritas the whole time they're cooking, you can get your entire meal done all at once. While that tofu is cooking for 10 minutes, I prepare all my other veggies.
So, if I'm making burrito bowls, I cut up my tomatoes, onions, lettuce and shred the cheese while I wait. Once it's done, I serve up hot sofritas right into the bowl. I have a meal ready in 30 minutes.
You can also make sofritas a day ahead and reheat them. I recently made a batch to use in a vegetarian version of taco salad cups for a large party. Not only were they a hit but it made assembling the appetizers quick and easy just before the event.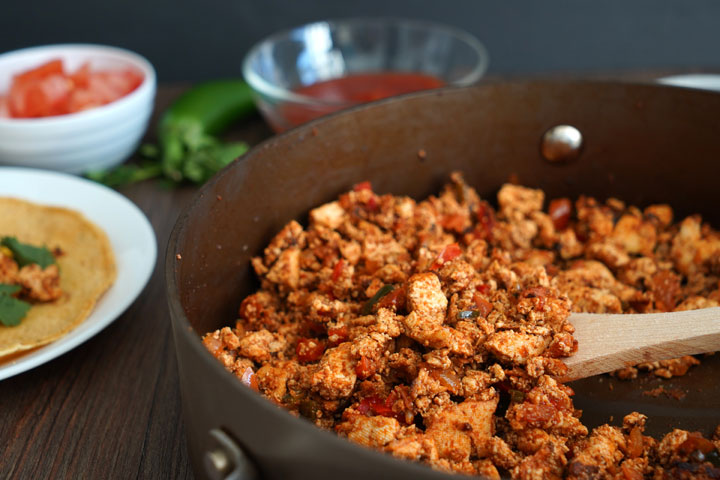 Finally, if you find yourself making a lot of Mexican food, then I highly recommend you make yourself a batch of my homemade taco seasoning. It has everything you need for this sofritas recipe and so many more Mexican favorites.
For more Mexican ideas you may also want to try these recipes:
I originally shared this sofritas recipe on Food Fanatic so be sure to check it out there.