These Earth Day cupcakes are perfect for an Earth day celebration! A rich fudgy mini cupcake is topped with fun earth toned buttercream frosting.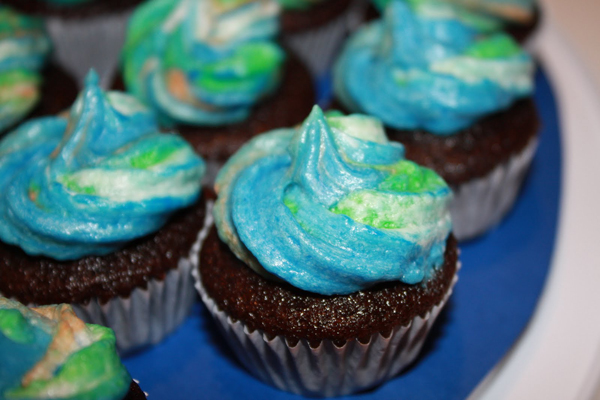 I was planning on making some chocolate chip muffins this week at my husband's request but it will have to wait. Sorry hubby. My sister was having a special Earth Day lunch at work with a dessert potluck. So, she asked me if I wanted to make something.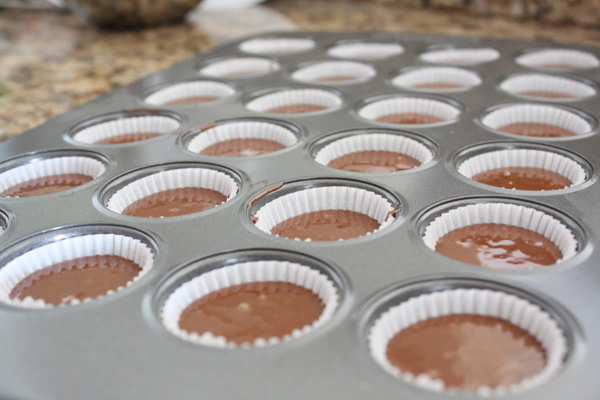 A project! Love a good project. So of course I said yes.
This recipe is typical of most chocolate cupcake recipes except one thing. I used coffee in place of water to enhance the chocolaty taste. Turned out delicious!
You cannot taste the coffee the in the cupcakes. Coffee is known to enhance the flavor of chocolate to get a deeper richer flavor. You will find this batter to be a little more liquid. This is normal!
I put my own twist on them by adding a colorful frosting to make Earth Day cupcakes that looked like the colors of the Earth.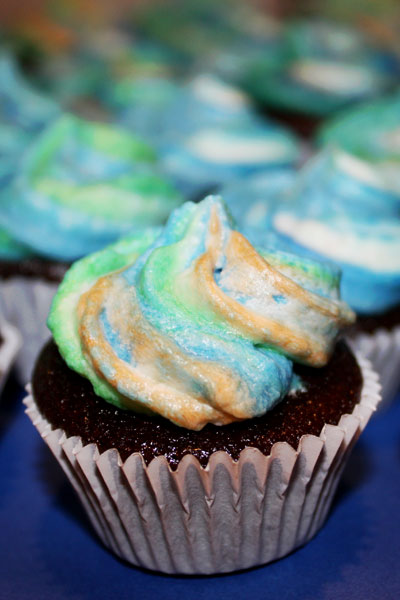 Note for the Earth colored frosting
The recipe for this vanilla frosting is from Elisa Strauss's Confetti Cakes for Kids cookbook. (A great source of inspiration for anyone who makes kid's cakes.) You can also use my classic go-to vanilla buttercream frosting.
I used Wilton gel dyes to achieve these earthy tones...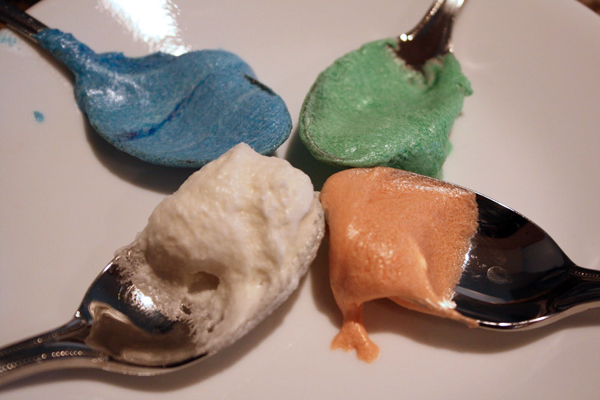 The trick to getting earthy tones is to not go over board on your gel colors. Just use a little so your colors are not too bright.
If you don't like the idea of using Wilton's artificial dyes, you can also buy natural food dyes made by other companies.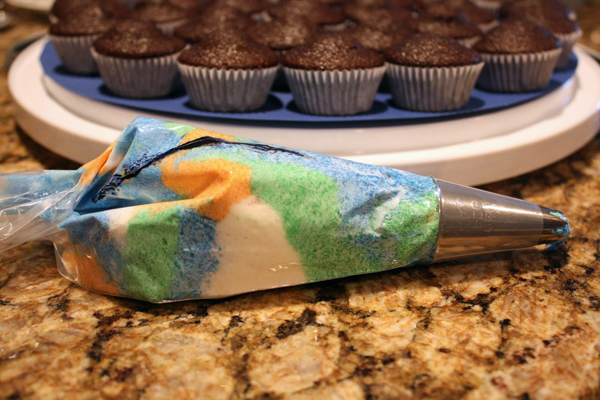 This photo shows how I arranged the frosting in the bag. As you can see the frosting separated. I had to re-whip the colors and refill my pastry bag. This is the only photo I had so I wanted to share it.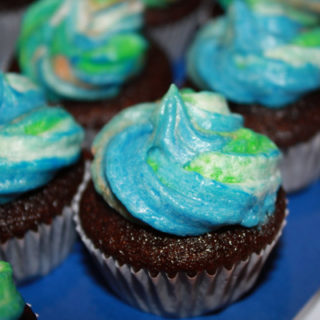 Earth Day Chocolate Cupcakes
These Earth Day cupcakes are perfect for an Earth day celebration! A rich fudgy mini cupcake is topped with fun earth toned buttercream frosting.
Ingredients
For the cupcakes
222 g sugar
200 g cake flour
¼ teaspoon salt
¾ teaspoon baking soda
80 g unsalted butter, room temperature
65 g cocoa powder
175 mL fresh brewed coffee
1 whole egg
1 egg yolk
1 teaspoon vanilla
175 g buttermilk
For the frosting
1 cup unsalted butter
8 cups confectioner's sugar
½ cup milk
2 teaspoon vanilla extract
Instructions
For cupcakes
Preheat the oven to 350°F and prepare the muffin pan with liners. Sift together sugar, flour, salt and baking soda in a large bowl.
In a separate bowl combine the butter, cocoa powder, and oil. There is no need to melt the butter ahead of time. Fresh hot coffee will do the trick. Pour the hot coffee into the cocoa mixture and stir until smooth.
Pour the liquids into the dry ingredients and stir with your whisk until just combined. Make sure the mixture is not hot and then stir in the egg, yolk, vanilla and buttermilk until you reach an even consistency.
Fill the cupcake liner with batter to halfway. I poured in a little more and the cupcakes were higher then I wanted the to be. Bake for 7 to 9 minutes.
For the frosting
In an electric mixer, beat the butter until smooth. On a lower speed, add about 1 cup of sugar and beat until combined. Add the milk and vanilla and beat until light and fluffy on medium speed. Gradually add the remaining sugar. You may not need all of it, add until you reach a desired consistency.
This type of buttercream tends to separate but keep beating it until it comes together. This sometimes takes over 5 minutes. Be patient.
Separate the frosting into 4 portions and use gel dyes to tint them.
Place each color into a piping bag with a star tip. I used a larger portion of blue and smaller amounts of white and green and minimal amounts of the orange to make it look like the planet's colors. I also used a toothpick to create a streak of blue dye inside of the bag to create deep blue color accents.
Pipe the frosting on top of each cooled cupcake
Nutrition Information:
Yield:

24
Serving Size:

1 cupcake
Amount Per Serving:
Calories:

324
Total Fat:

11g
Saturated Fat:

7g
Trans Fat:

0g
Unsaturated Fat:

4g
Cholesterol:

44mg
Sodium:

86mg
Carbohydrates:

55g
Fiber:

1g
Sugar:

46g
Protein:

2g
This nutrition information is only an approximate provided for convenience and as a courtesy only. Information comes from Nutritionix, an automated nutrition calculator.