What can you do with leftover cake? Plenty! Read on for a list of suggestions and don't throw those cake scraps away!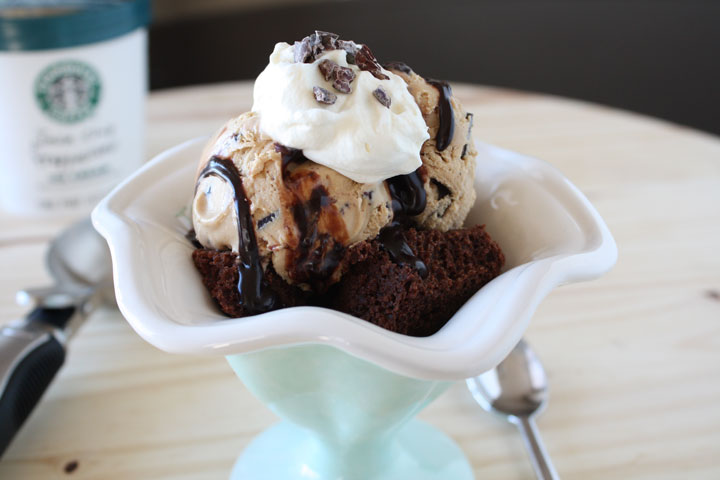 Cake scraps are what I call pieces of cake left over from trimming and carving a cake. Don't ever toss them. Instead, recycle them into something delicious.
I like to cut them up into cubes and  freeze them in a Ziploc bag. Then I get to take whatever amount of cake I want, warm it a little in the microwave and  toss into my ice cream for an indulgent treat anytime!
The above was last night's indulgence into a warm chocolate cake sundae with fudge sauce, Java chip ice cream, a dollop of whipped cream and a sprinkle of cocoa nibs. It's an easy treat for entertaining last minute guests as well!
Here are some other great ideas for using up your cake scraps:
Make cake pops. Cake pops are crumbled up cake mixed with buttercream and shaped into a ball. The cake ball is then coated with candy melts.
Make rum balls...sweet chewy no bake cookies.
Add it to a milk shake because why not?
Cut it up and make a trifle dessert.
Have another idea? Leave a comment below!