Have you ever had or tried making a crepe cake? It's a cake that's made of layers of crepes between thin layers of delicious filling. If you have not had one before, trying it is a must!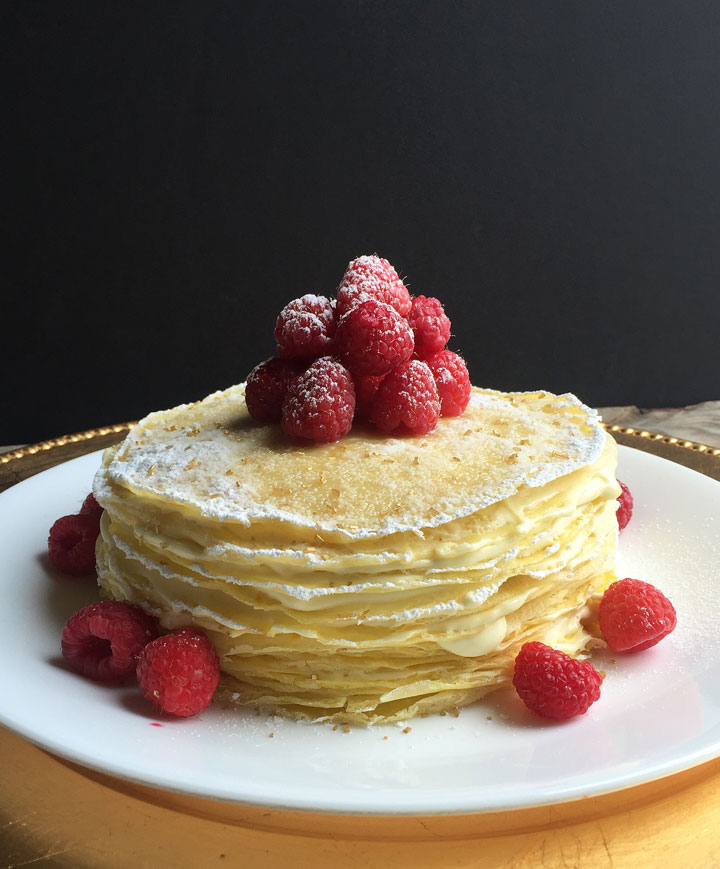 The first time I had a slice of crepe cake was at cake boutique in New York City called Lady M. I actually went to the cake shop as part of a culinary school assignment.
Our assignment, if I remember correctly, was to visit a shop and describe what we see and like about it. The minimalism of the cake shop was gorgeous. Everything was white- the counter, floor, tables and it really made the cakes on display stand out.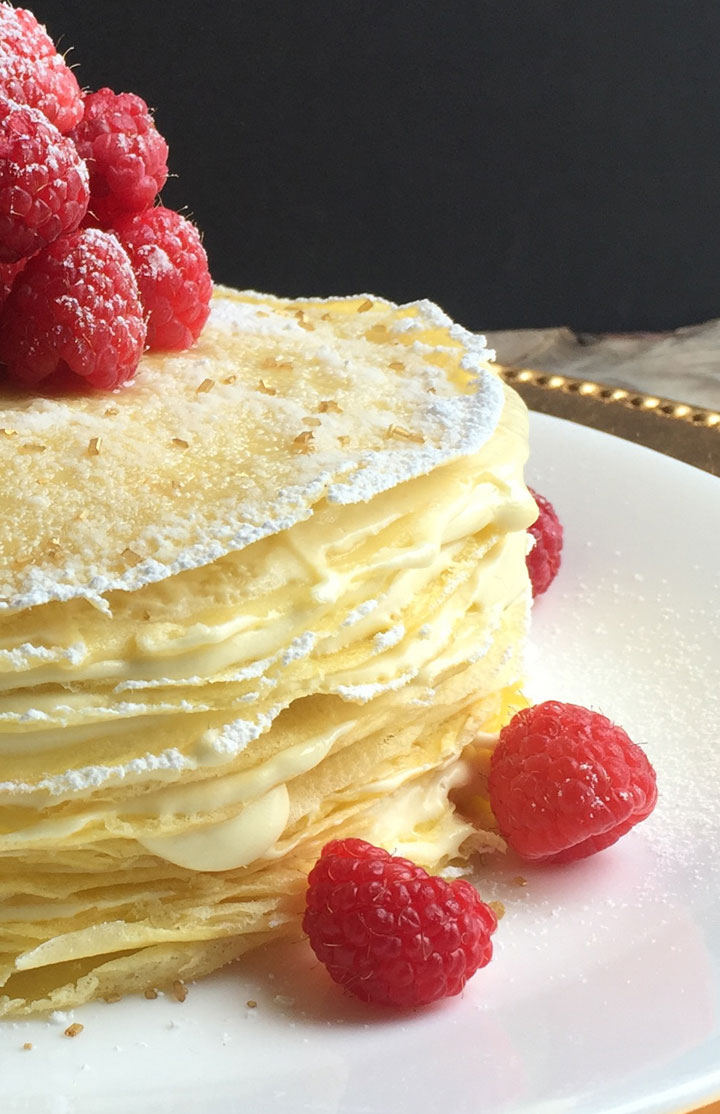 The cakes were simple too. No crazy piping decorations, tiers or sculptures on top of cakes. Their signature cake was a plain crepe cake with a caramelized top.
What I loved immediately was the delicate texture of the crepe cake. Each bite, unlike a bite of regular cake, was so very light and airy. I don't like my cakes too sweet so I appreciated the fact that there was no buttercream covering the cake.
While it seems like it may be a lot of work to make a crepe cake, it's actually not so bad. Seriously, don't let the words "crepe cake" intimidate you. You can do it!
HOW TO MAKE A CREPE CAKE
Get a good crepe recipe that works for you.
Crepe batter can be made in a blender, making it really fast to prepare. Since the batter needs to rest anyway, you can blend it the night before and store it in the refrigerator.
Just like a cake, you can make the layers well in advance. Crepes can be stored and frozen for at least a month. Simply stack them between layers of wax or parchment paper and wrap them tightly with plastics. When you are ready to assemble, just thaw the crepes.
You can fill your crepe cake with pastry cream, mousse, or a whipped cream. Get creative with your flavors.
Keep the filling layer thin, about 3-4 tablespoons between layers. Don't spread too close to the edges.
Wrap the cake and let it chill before you decorate the top. This will let everything firm up to cut a neat slice.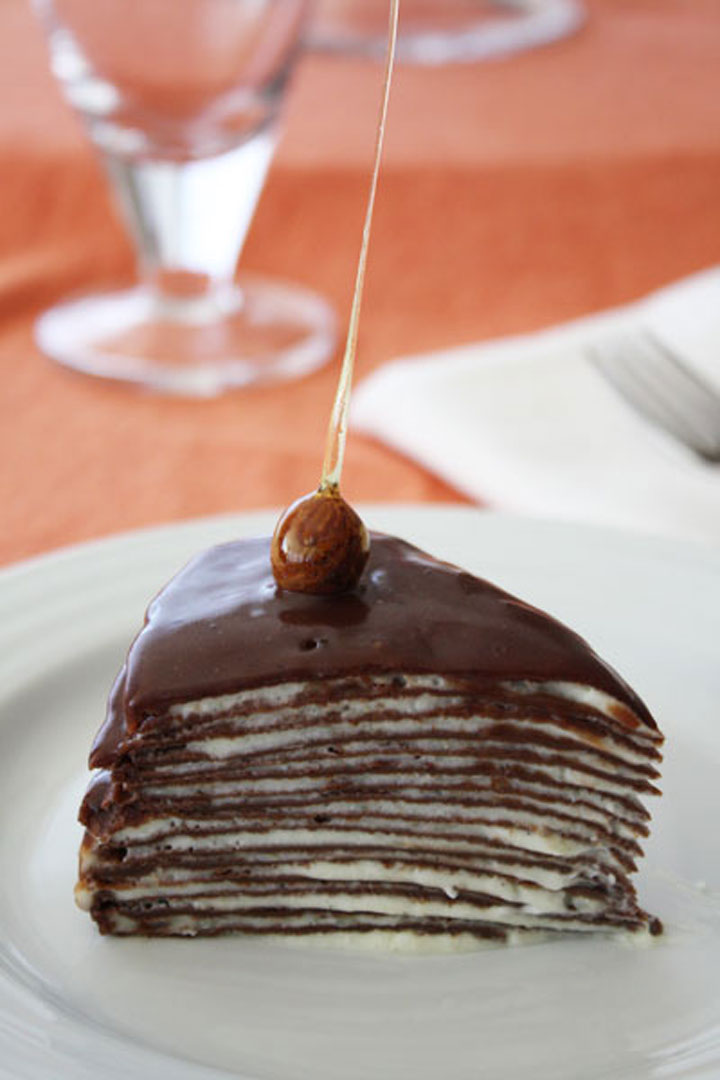 For details on cooking the actual crepes see my previous post about the chocolate hazelnut crepe cake shown above. Further above are photos of my Meyer lemon crepe cake. It's made with sweet crepes and a lemon flavored pastry cream lightened with whipped cream.
I happen to snap one quick shot before taking it to a dinner party. At some point, I hope to post a full tutorial on making crepes and give you some more tips.
In the mean time, there are a ton of YouTube videos out there. So, give it a shot and let me know how it goes! Leave me a comment or post your crepe cake to Instagram and add the hashtag #myDessArt. I'd love to see it.
Was this post helpful? What other questions did you have? Leave me a comment below and let me know!