Snickerdoodles are a cookie classic. Rolled in cinnamon and sugar and baked to perfection, these soft and chewy cookies are irresistible.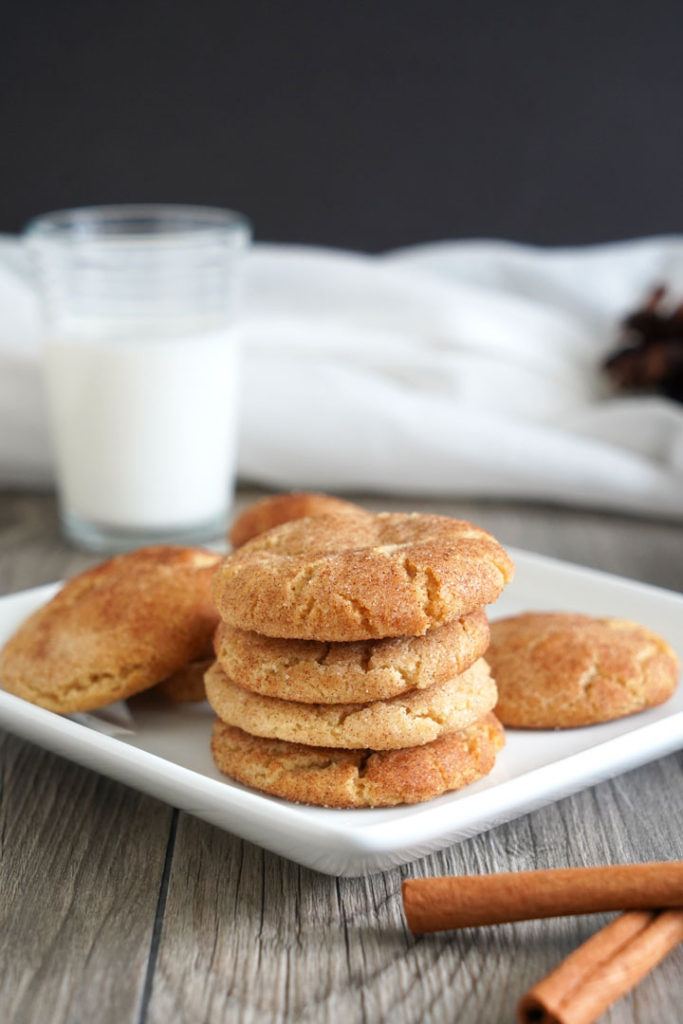 What's a Snickerdoodle?
I'm going to admit right now that I didn't eat a snickerdoodle until I was an adult. I was more of a chocolate chip cookie only kind of kid. I love cinnamon though so when I had one, I was sold. 
A snickerdoodle is like a sugar cookie except that it contains cream of tartar which gives it a subtle tanginess and a softer pillowy texture. It's also rolled in a cinnamon sugar mixture before baking.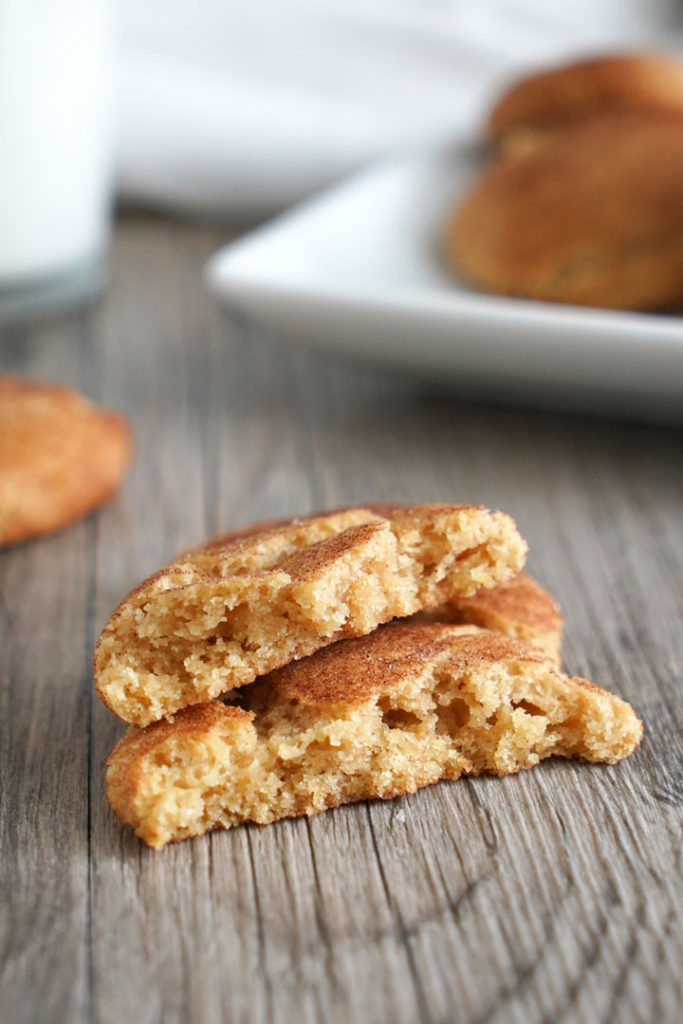 What Makes These Unique Snickerdoodles?
Not much really. I just think the recipe works well. I do like to add a bit of cardamom to the recipe which I think gives them a little something extra. I love cardamom and it pairs really well with cinnamon. 
I've also added a bit of brown sugar to replace some of the regular sugar. Brown sugar has a deeper molasses flavor and adds a little extra moisture.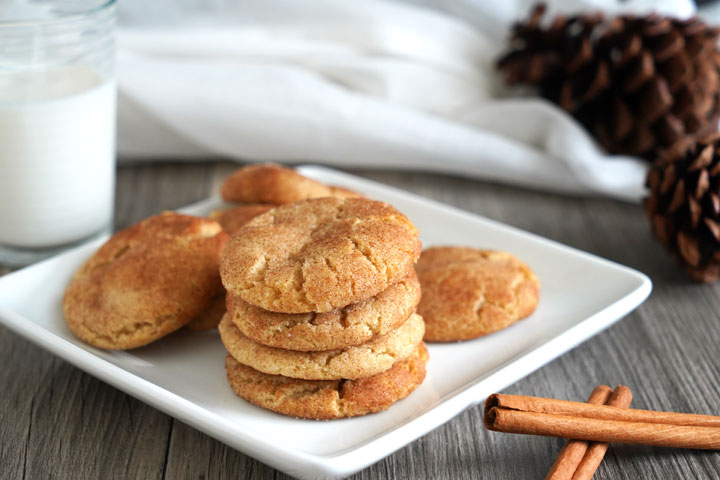 How to Make Snickerdoodles
Like many other cookies recipes, I start by mixing the butter and sugars together until light and fluffy. Then, I slowly add the rest of the liquid ingredients which in this case is the eggs and vanilla. Finally, I sift together my dry ingredients and incorporate them into the mixture. Chill the dough for at least 30 minutes.
Once the dough is done, I portion out the dough using a cookie scoop and roll them into balls. Then, I coat each ball in a mixture of cinnamon and sugar. This is what gives the outside of the cookie that sparkly texture.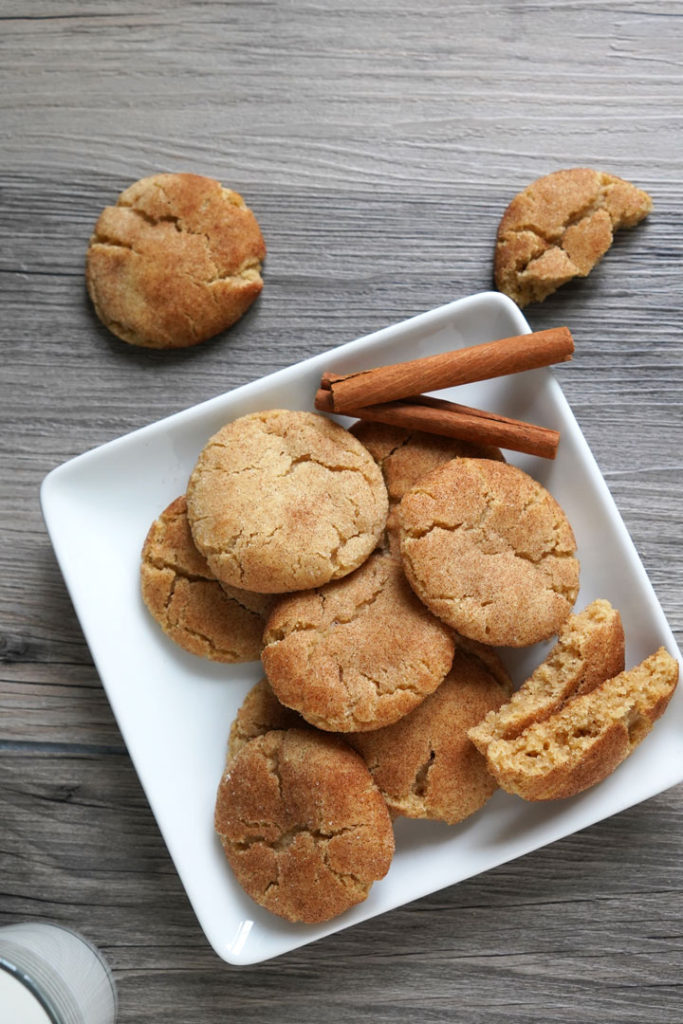 One of the tricks to baking the perfect snickerdoodle is to slightly under bake it. Don't wait until you see the cookie browning. It will start to crack slightly in the oven and when you see that the top of the cookie is cracked and cooked, pull them out. They will finish cooking while they cool on the cookie sheet. The result will be a soft and chewy cookie!
Did you try this cookie recipe? Let me know what you think in a comment below!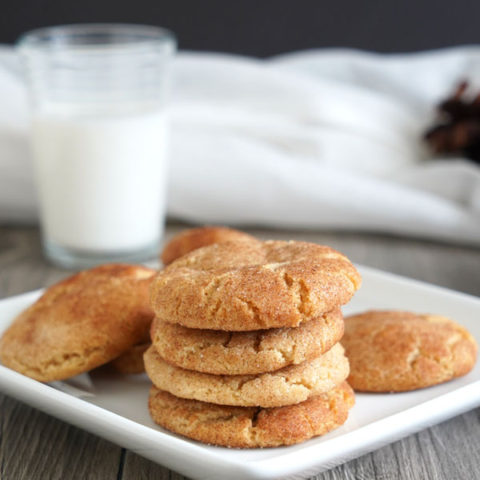 Snickerdoodle Recipe
Snickerdoodles are a cookie classic. Rolled in cinnamon and sugar and baked to perfection, these soft and chewy cookies are irresistable.
Ingredients
1 cup unsalted butter, room temperature
1 cup sugar
½ cup light brown sugar
1whole egg
1 egg yolk
2 teaspoons vanilla
2 ¾ cup all purpose flour
1 ½ teaspoons cream of tartar
1 teaspoon baking soda
1 teaspoon cinnamon
¼ teaspoon salt
1 teaspoon cardamom (optional)
For the cinnamon sugar coating:
3 Tablespoons granulated sugar
1 Tablespoon cinnamon
Instructions
Using an electric mixer, cream the butter, sugar and brown sugar until light and fluffy. Scrape down the sides in between if needed.
Add the egg, egg yolk and vanilla. Mix until just combined and again scrape down the sides with a spatula in between mixing if needed.
In a separate bowl, whisk the flour, cream of tartar, baking soda, cinnamon, salt and optional cardamom until completely mixed.
Add about half of the dry ingredients to the sugar mixture. Mix on slow speed until incorporated and then add the remaining dry ingredients and mix until combined.
Wrap the dough in plastic or cover the mixing bowl and chill the dough for about 30 minutes.
Preheat the oven to 350F and line a cookie sheet with parchment paper.
In a small bowl, mix together the sugar and cinnamon for the coating.
Using a cookie scoop or a tablespoon, portion out cookie dough and roll into a small ball using the palm of your hands.
Roll the dough ball in the cinnamon sugar coating and place it on a sheet pan lined with parchment paper. Repeat the process for all the dough, spacing them out on the sheet pan.
Bake the cookies in the oven for 7-10 minutes. When they look like they have just set, remove them from the oven and allow them to cool on the sheet pan for 5 minutes. Transfer the cookies to a cooling rack.
Notes
Cookie dough can be frozen after forming balls but before adding the coating. Freeze dough for up to three months. Remove from the freezer, coat and bake as directed. You may need to bake for a minute longer than normal.