Dessert sauces can be drizzled on top or used to make a plated dessert look more interesting. Find out what kinds of plating sauces you can make and impress your guests by elevating your dessert to the next level.
Why should I plate with dessert sauces?
Sauces are an easy way to dress up your main item. They can influence both the taste and look of your plate. They can brighten up the appearance of an otherwise drab main item.
For example, my post on plating tips explains how I turned a simple slice of Meyer lemon pound cake into a beautiful plated dessert by adding a sauce and garnish.
There is one thing to be aware of when using a sauce. While it's tempting to choose a bright color for contrast, it's essential to make sure the flavor pairs well with the main item. No matter how cool it may look, I wouldn't want a bright green kiwi sauce mixing in with say a caramel flavored pie.
How can I make dessert sauces?
I've chosen four types to introduce that are fairly quick and easy to make.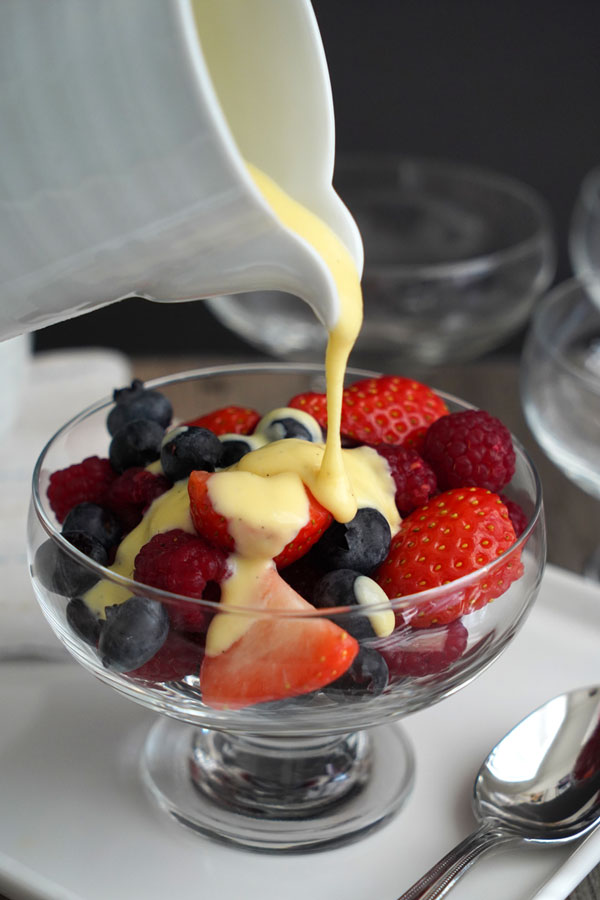 Creams...A basic creme anglaise can be flavored in a variety of ways such as with spices, herbs, coffee, nuts, or fruits. The basic cream is made by mixing yolks and sugar into heated milk and cream until it becomes thick.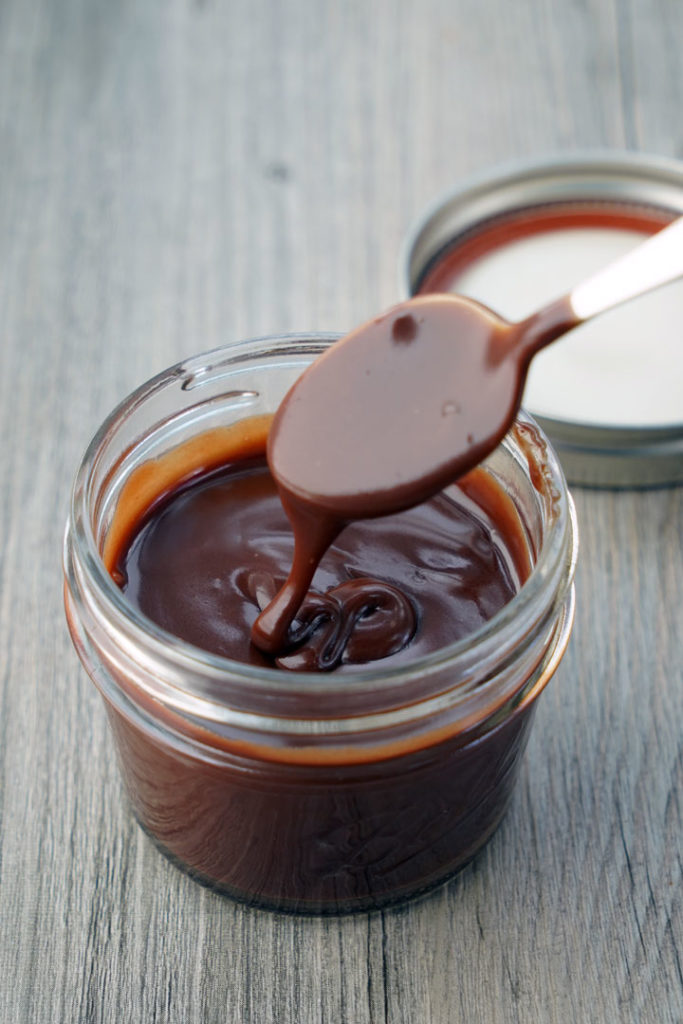 Chocolate sauce...Chocolate can easily be turned into a sauce by melting it and combining it with milk, cream, and butter. You can use dark, milk or white chocolate. You can also just melt pure chocolate and draw outlines with it and fill the shapes with a sauce as shown above.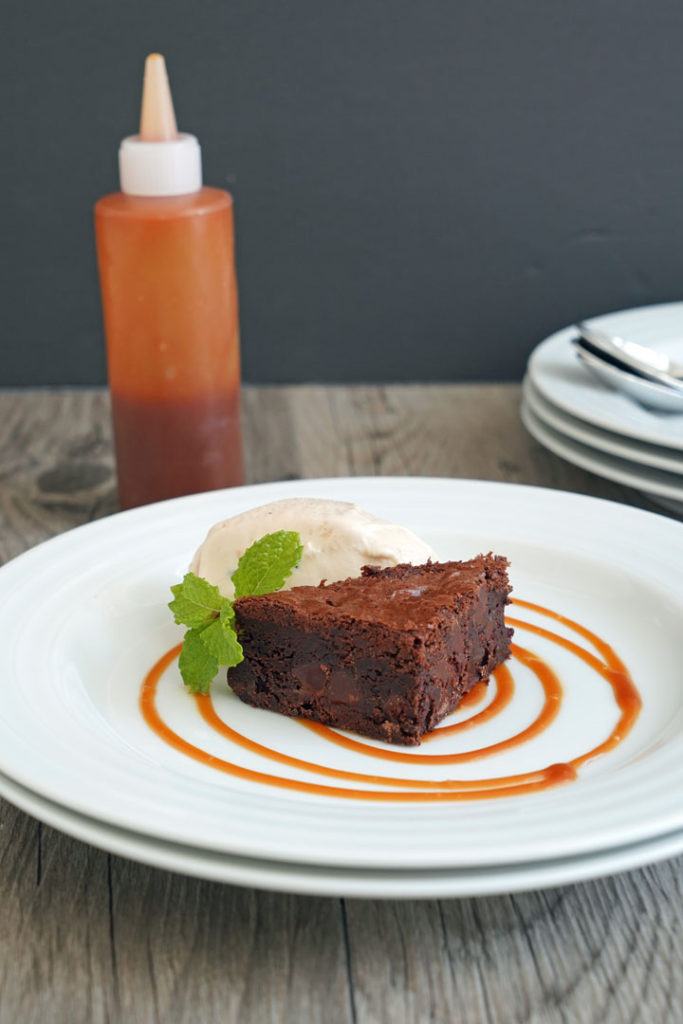 Caramel sauce...This sauce is made by caramelizing sugar and then adding cream and butter. Adding a little but of corn syrup keeps it soft and prevents crystallization.
Fruit Coulis. A coulis is a thickened puree. Fruit purees offer a lot of flavor and there is a lot of color to choose from. Blend fresh fruit and then strain out the seeds and fibers by pressing it through a sieve. Sweeten it by stirring in confectioner's sugar and enhance with a liquor flavoring if you like.
Raspberry sauce is one I use often because it's easy to make, bright and pairs well with chocolate, my favorite kind of dessert.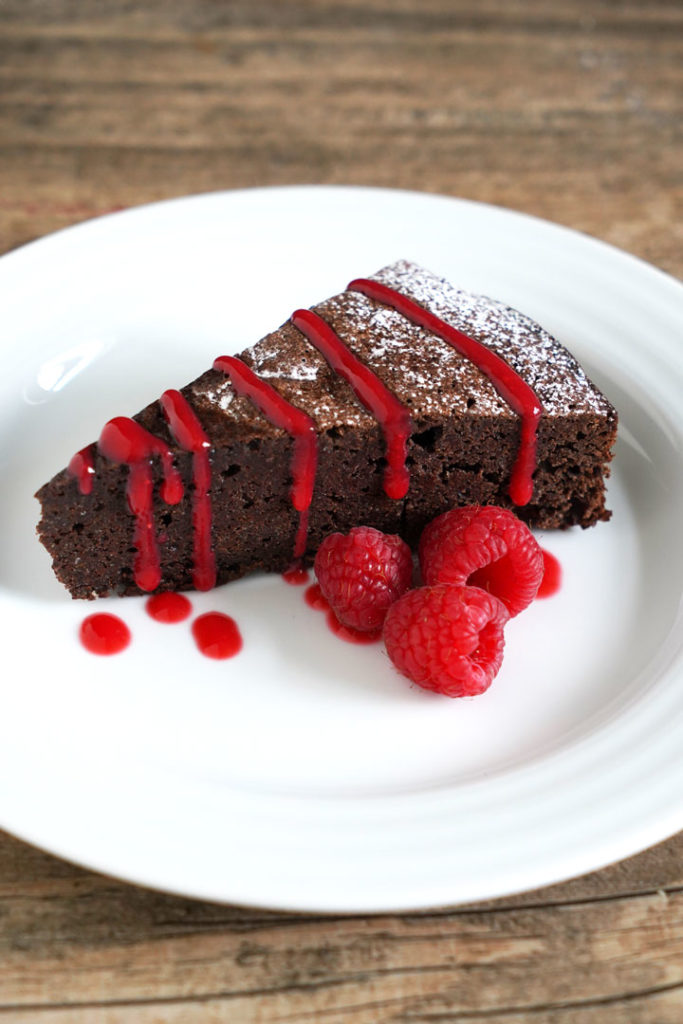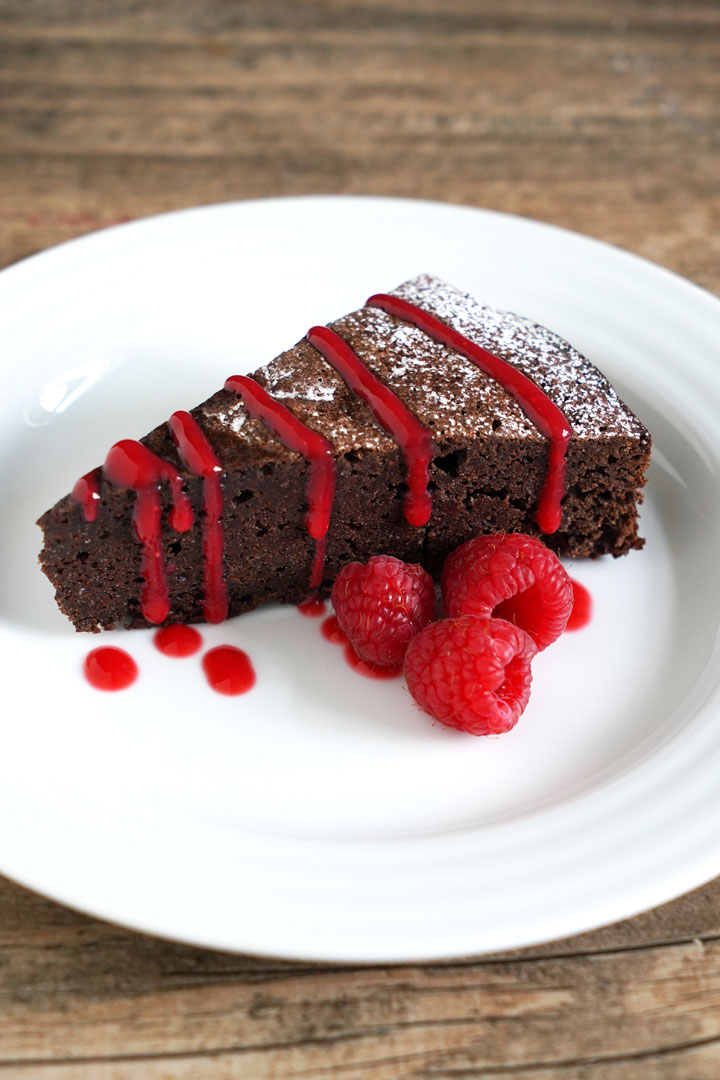 How should I store the dessert sauces until serving time?
None of these sauces take much time to actually make and are all fairly simple to prepare. You can prepare them in advance and store them in the refrigerator. If they become too thick to use, you just need to warm them slightly.
I like to make and store them in these bottles until I'm ready to serve my guests. Squeeze bottles with smaller tips would work even better so you can control the flow when making a design.
Not ready to create your own pretty plates? Save this information now and PIN it for later!SaveSaveSaveSaveSaveSaveSaveSaveSaveSaveSaveSaveSaveSaveSaveSaveSaveSaveSaveSaveSaveSaveSaveSaveSaveSave