Learn the basics of plating a dessert and up your game at your next dinner party. Let me show you how to take a simple dessert and turn it into something extraordinary.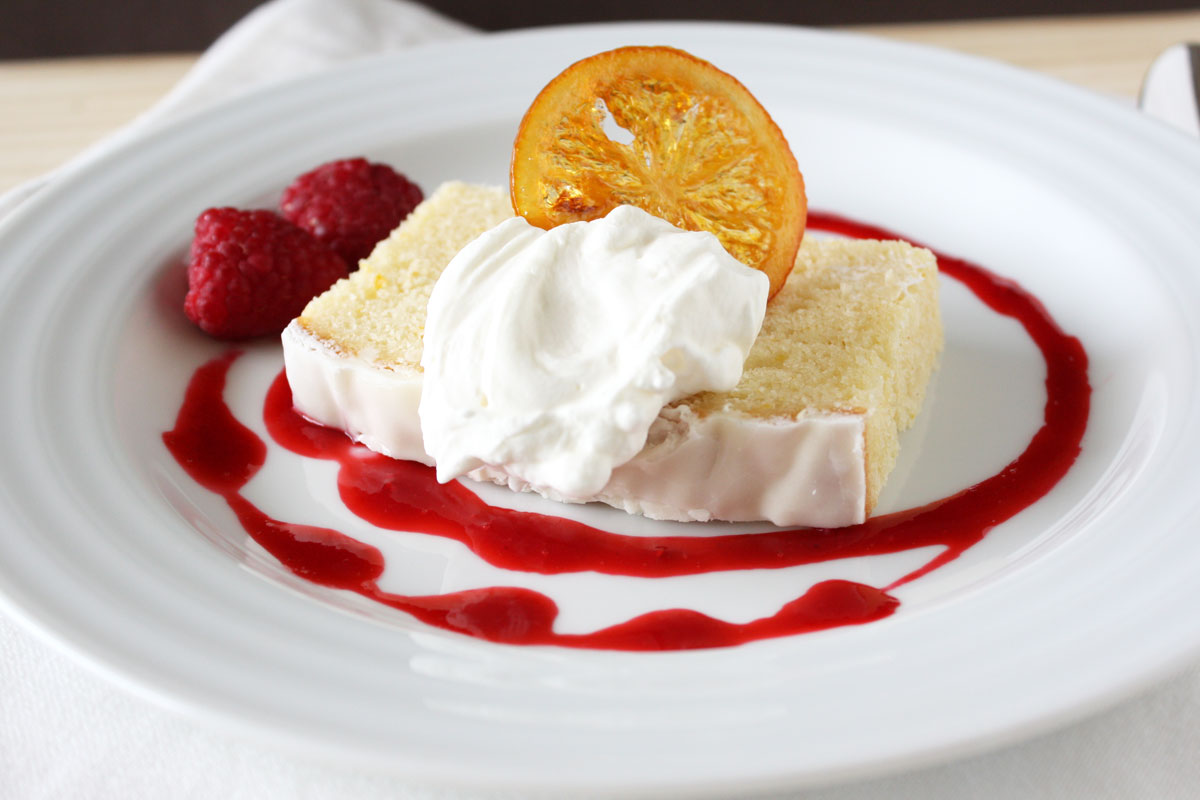 I love plating desserts. So, today I thought I'd share some basics on how to plate a dessert with you. There are so many possibilities, but this simple guide will help you get started.
Four Main Features of a Plated Dessert
When thinking about plating, keep in mind these four basic features. You don't necessarily have to include all of them all the time. Try to imagine the tastes and textures together and use your judgement.
1. Main Item: This of course is the star of the show: a cake, a custard, a tart...
2. Sauce: This is usually a flavor that complements or contrasts with the star: raspberry sauce, chocolate, creme anglaise...
3. Crunch: An essential component if the main item has no crunch itself: nuts, cookie, caramel decoration, piece of chocolate...
4. Garnish: A fancy dessert garnish can add color or decorate...sugared petals, a frosted basil leaf, chocolate shavings, berry, candied orange peel, mint leaves...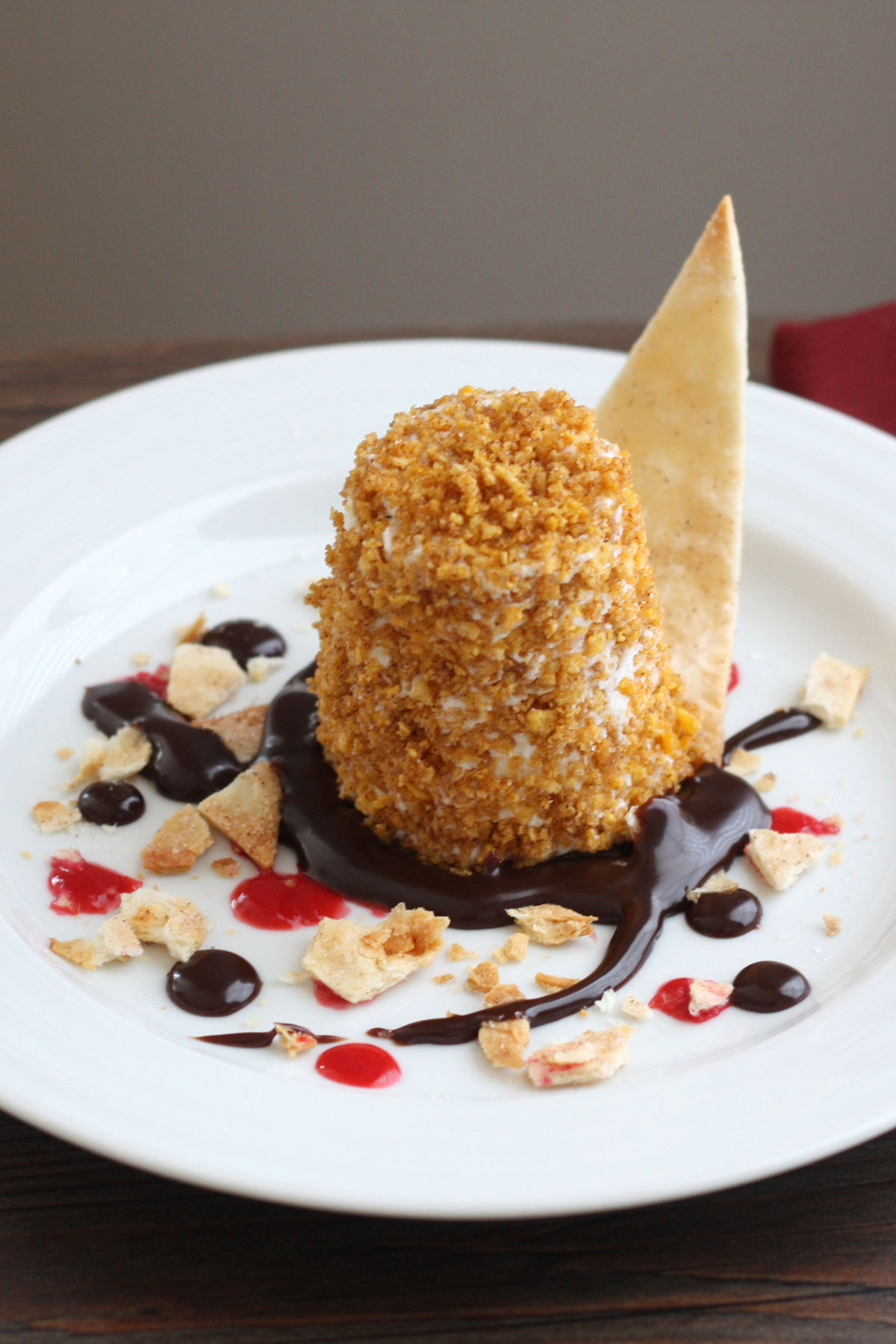 A plated dessert can be as complicated as you want it to be. Keep in mind that the flavors and textures still need to work together. Don't try to pair a bright green kiwi sauce with a cookies and cream frosted cake!
Here's an example of a plated dessert that I put together after I made that Meyer Lemon Poundcake. It took minimal effort and it completely changed the taste and look of the dessert.
I basically took this...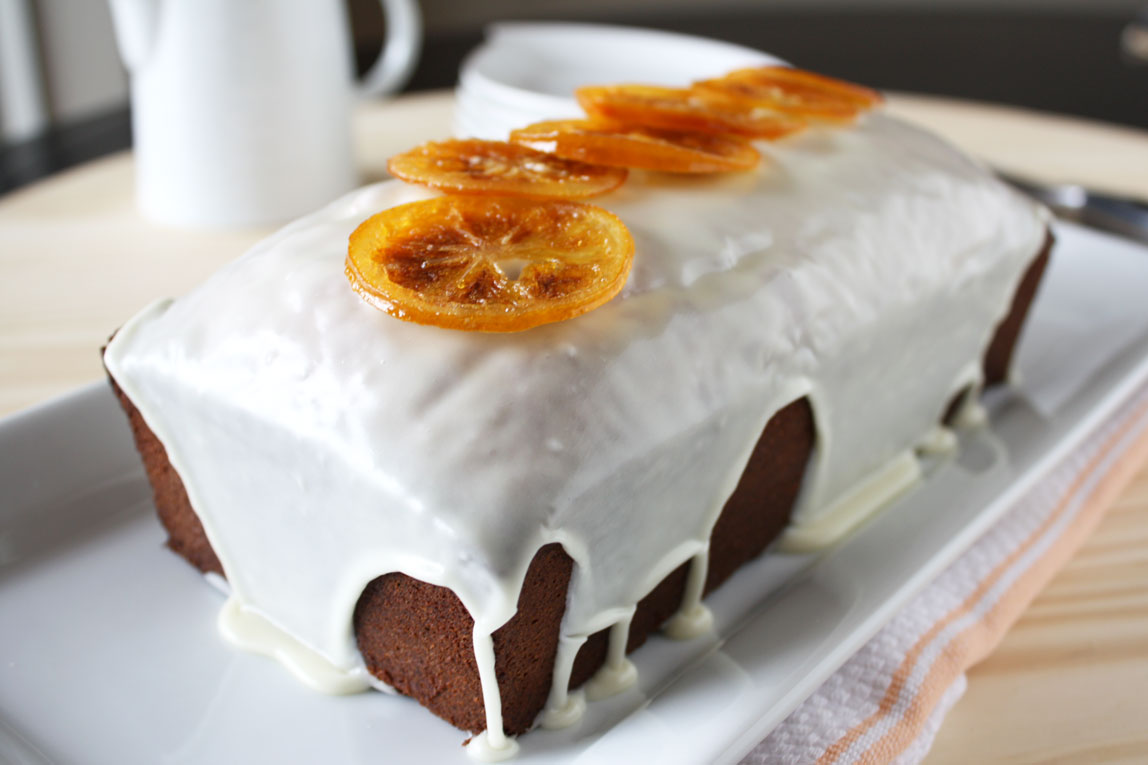 and created this...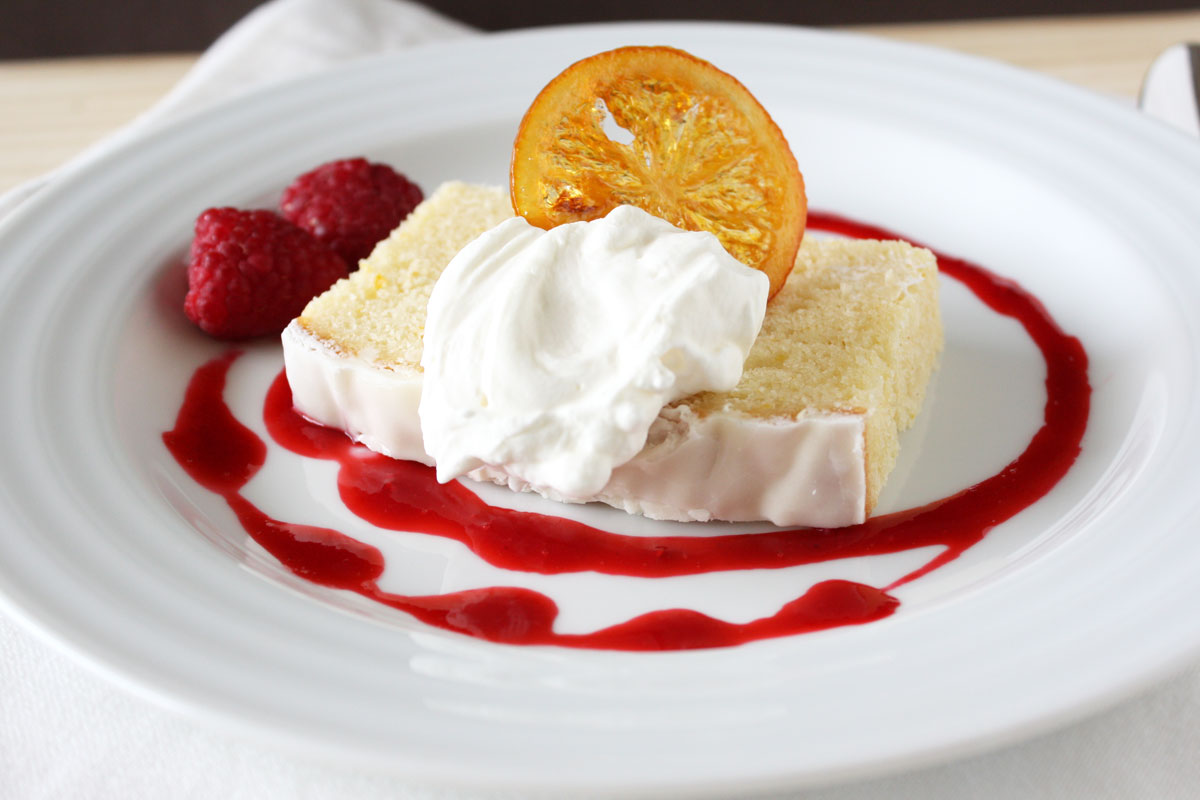 The pound cake was good by itself but the plated version was a completely different experience. New textures and flavors made it even better.
The plate was first decorated with a raspberry coulis which goes nicely with lemon flavor and adds moisture to the cake.
The slice of cake was placed on top with a dollop of fresh whipped cream and topped with a crunchy chewy candied lemon slice. A few raspberries were added for garnish and more color.
Here's another example. These are easy peasy Meyer lemon cheesecake bars: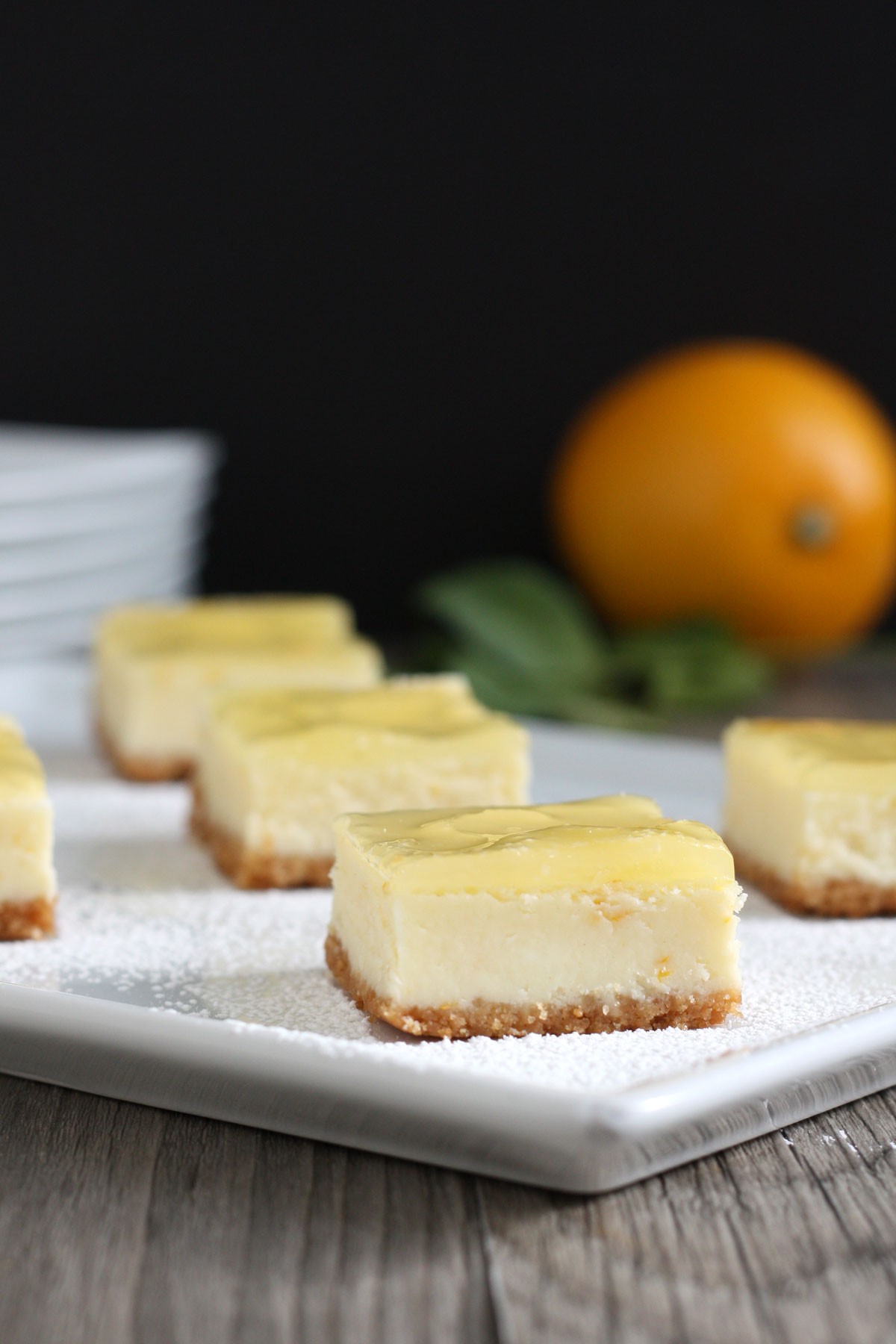 I put together a quick blueberry compote and crushed up some graham crackers to create this plate: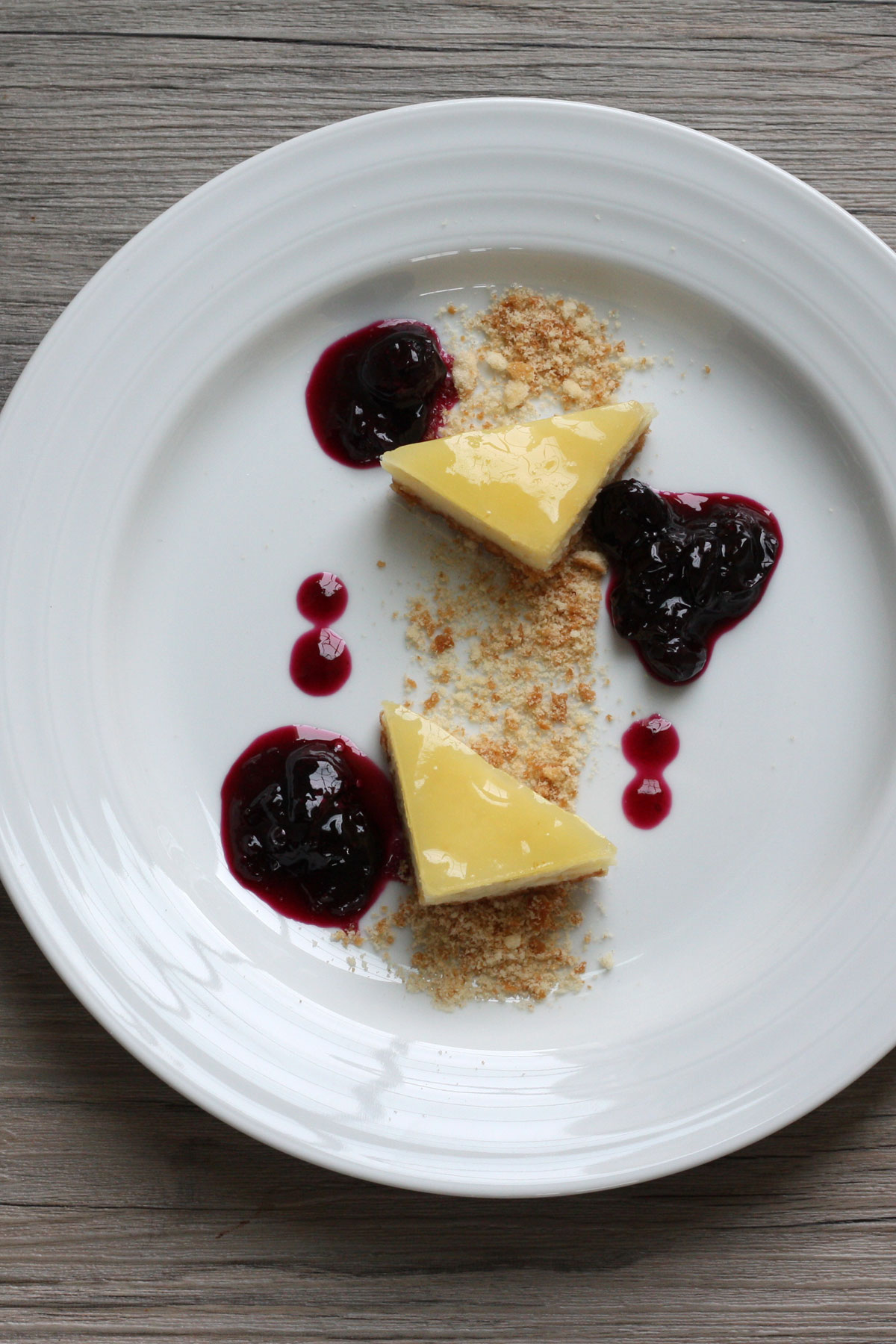 More Tips for Plating a Dessert Like a Pro:
Start with a white plate or at least a plain plate. White plates, let the food stand out more. A plate with a pattern distracts from your presentation.
Try a different shaped plate other than round such as square, rectangle or triangle if you can find it!
Use squeeze bottles for your dessert sauces. This will give you more control when trying to create a pattern. See my introduction to using dessert sauces for more ideas.
Try to have multiple textures between your main item, side item and garnish.
Think about a deconstructed version of your dessert like in this deconstructed Mexican Fried Ice Cream.
Cut up your sheet cake with a cookie cutter to get different shapes like in this crustless pumpkin pie. (This works best if the cake is frozen)
Have a question about plating desserts? Leave me a comment below.
This post was updated March 2019 with new text. The recipe for lemon chips is no longer here and can be found in its own post, How to Make Candied Lemon Slices.
SaveSave
SaveSave
SaveSave