Italian farro salad is packed full of nutrients and colorful veggies. It makes a delicious side dish or lunch bowl.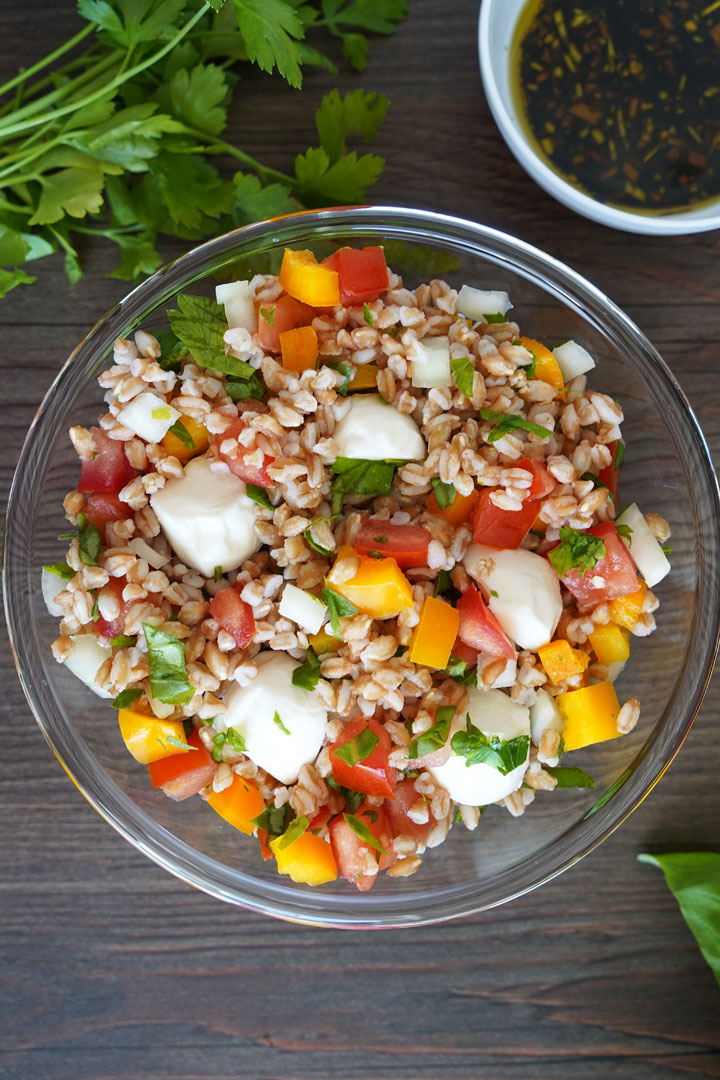 I make a lot of dessert in this house. In fact, I have a chocolate cake, muffins, and cookies sitting on my counter right now. People always ask what I do with all of it. Well, I give a lot of it away but I also eat it of course!
I'm ok with indulging in dessert because being healthy is top of mind the rest of the time. In fact, I've even been trying out some healthy desserts lately!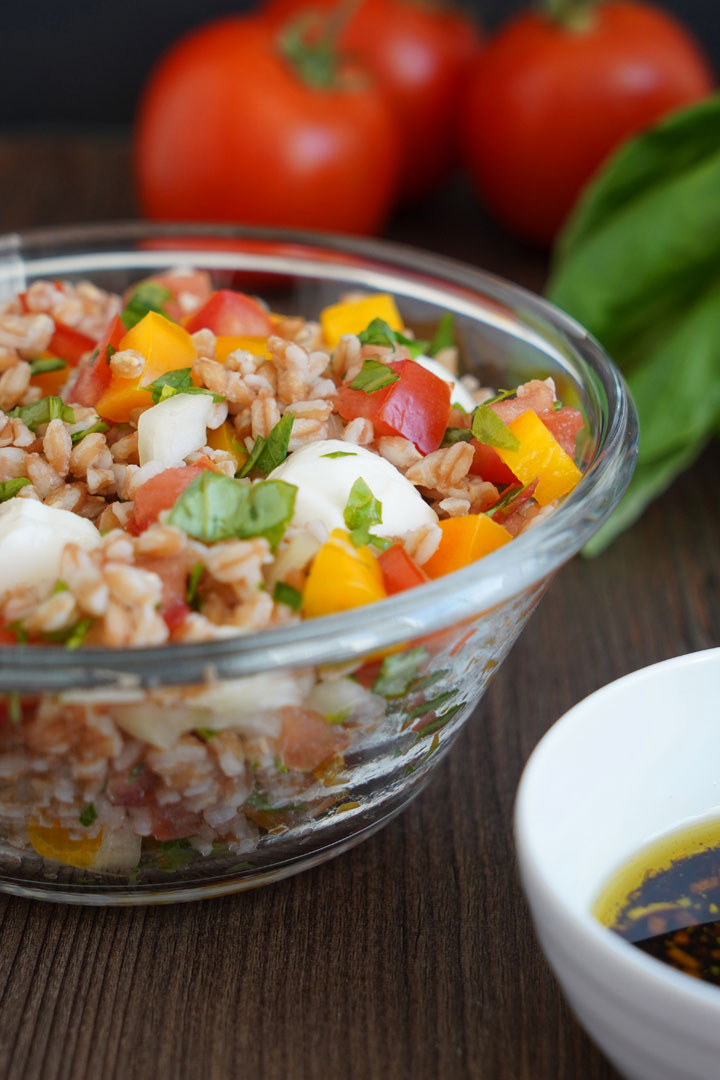 As a vegetarian, I'm always looking for ways to get creative and explore all my options to maintain a balanced diet. Eating the same type of food can get boring, so I'm happy to say that this Italian farro salad recipe has become one of those new options! It's full of fresh herbs, crunchy veggies and chewy nutritious farro.
What is farro?
Farro is a wheat grain that falls into the category of "ancient grains". This means that they are the same today as they were during the earliest civilizations. They have not undergone modifications in how they are grown and so they have retained more nutrition than modern grains.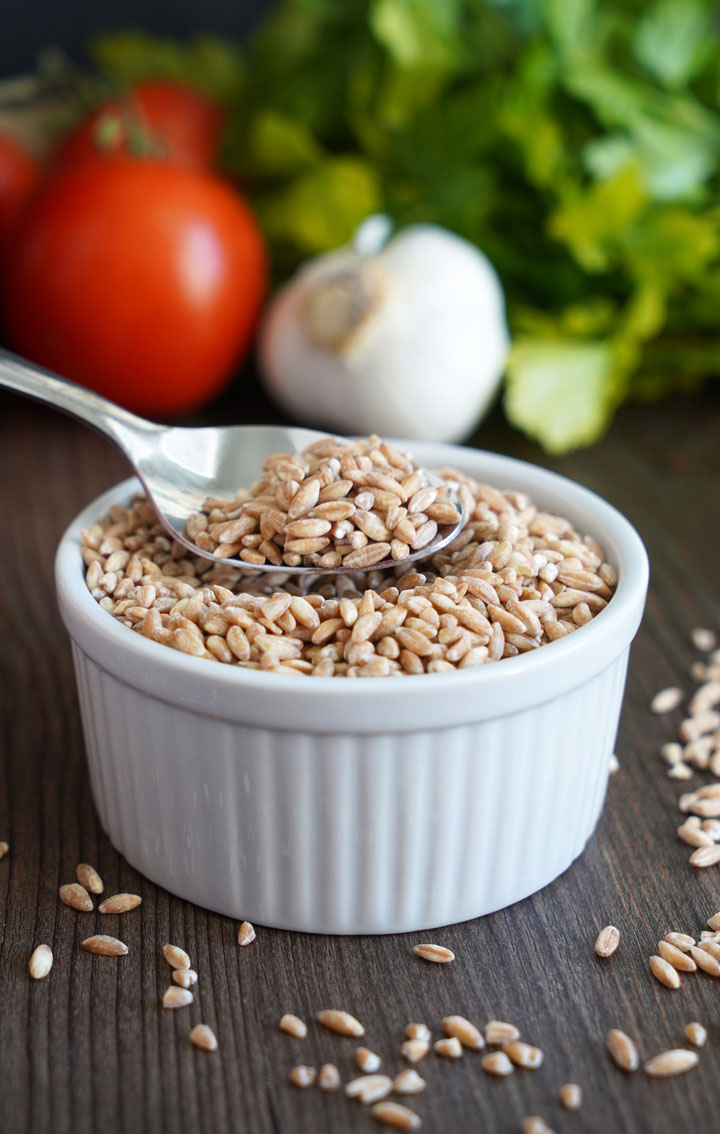 How healthy is farro?
Well, let's just take a closer look at farro nutrition. A quarter cup of pearled farro contains 7 grams of protein and 5 grams of dietary fiber. Not bad for a grain huh? Farro also contains a good amount of iron, magnesium and zinc. I'd say it's a much healthier option than a white rice dish. If you're looking for gluten free though, keep in mind that farro is not gluten free!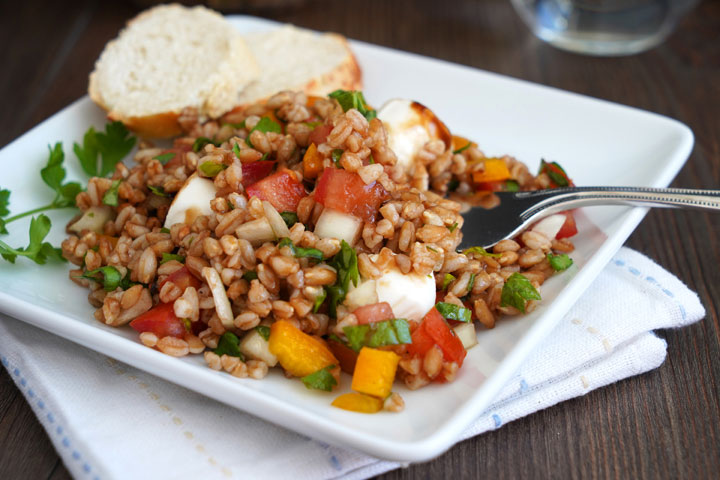 How do you cook farro?
Farro is super easy to prepare. You just have to boil it in water until it becomes soft and chewy. You should be aware that farro comes in three different varieties and cooking times for each will vary. The most nutritious type is whole grain farro and can take 30-40 minutes and may need to be presoaked as well. This type will also be the chewiest! I had to pass on that one.
Semi-pearled has part of the bran removed and will cook a little faster than whole grain. For this Italian herb farro salad, I used the pearled variety which only takes about 15 minutes to cook and is the least chewy.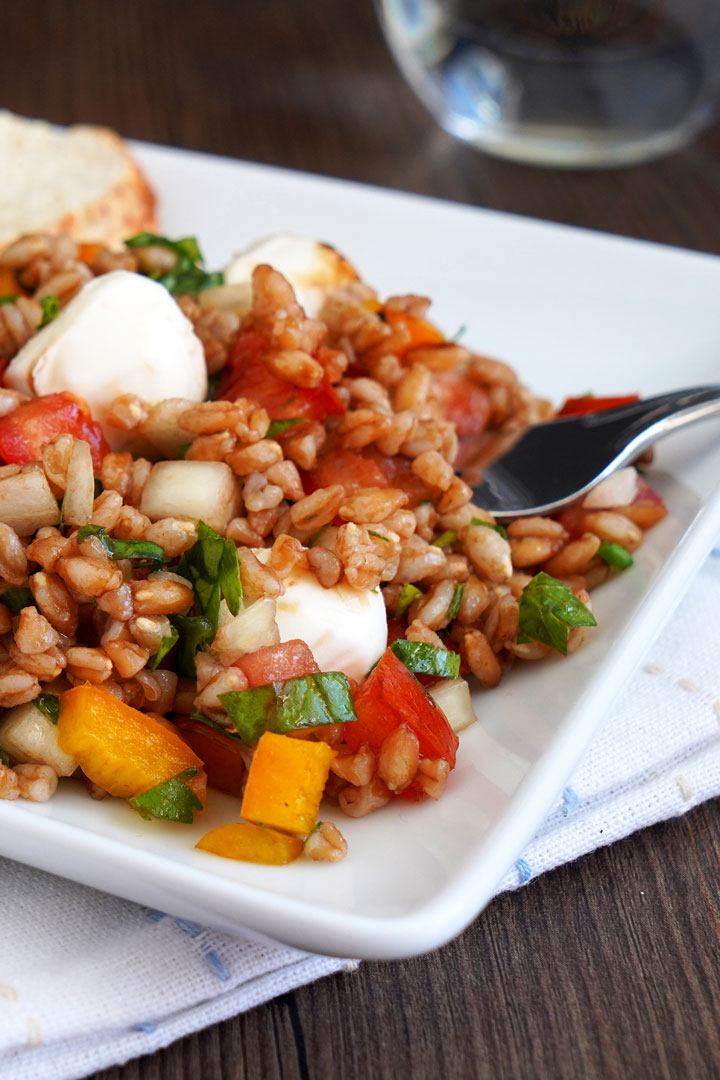 Once it's made, just mix it in with your favorite Italian herbs and veggies and drizzle on some balsamic vinaigrette for this tasty salad. You can even add some extra greens like spinach or arugula to the salad.
Once you've had your salad for lunch,  you'll feel ok digging into just a little bit of that chocolate cake. I definitely did!
So go ahead and make this nutritious Italian farro salad today! Have it for lunch or make it as a side dish with your healthy vegetable lasagna.