Meyer Lemon Ricotta Cookies- Sweet cakey cookies topped with a lemon glaze. Make these for Spring holidays or Winter holidays or anytime!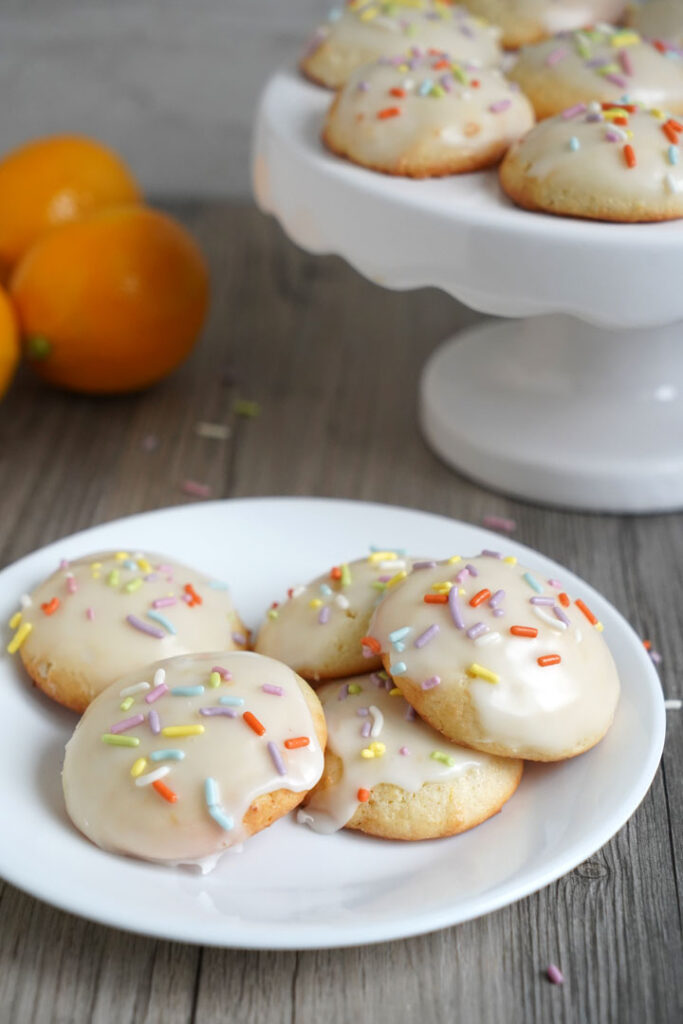 Yes. These cookies are made with ricotta cheese. The same cheese you may use in a lasagna. And no, they do not taste like ricotta cheese! Lemon ricotta cookies are a super soft, delicate lemony cookie.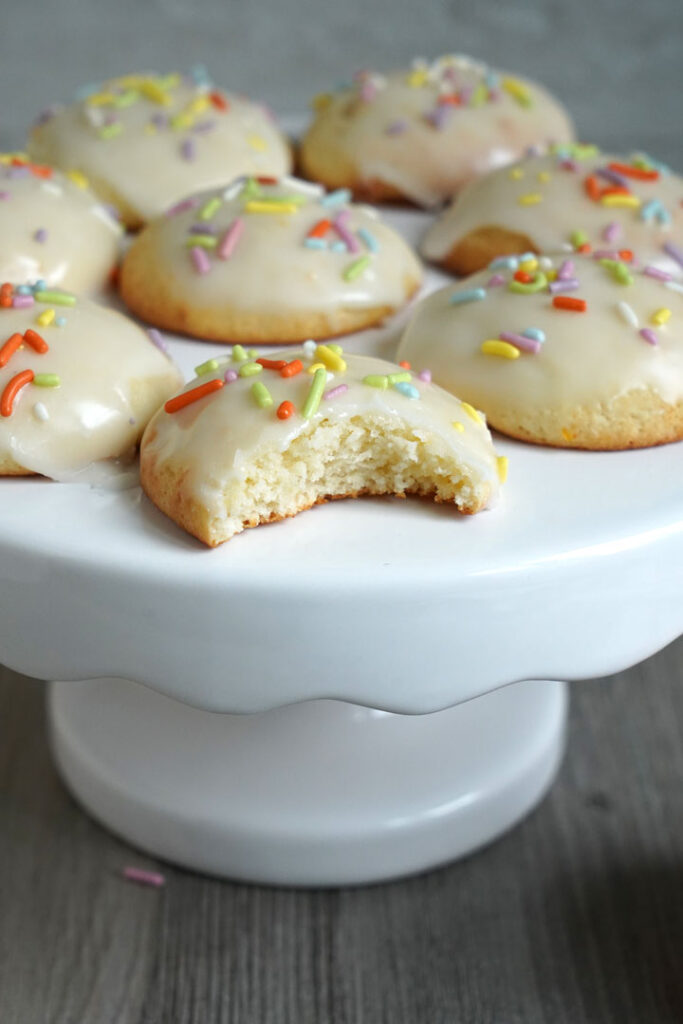 In fact, this doughy cookie is almost like a little cake. They remind me of my soft baked pumpkin chocolate chip cookies with an even smoother texture.
Why Use Ricotta Cheese in a Cookie?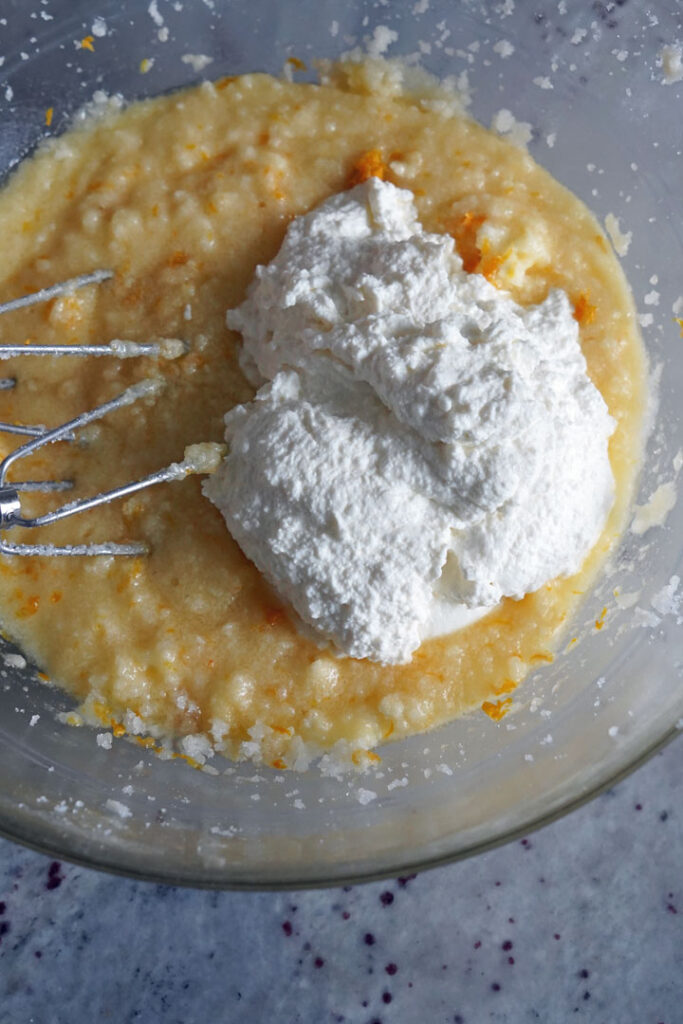 Ricotta cheese by itself has a very bland flavor. It gives this cookie a nice creamy texture. Its high moisture and fat content keeps the cookie nice and soft. For this same reason, you will see recipes for ricotta cakes, pancakes, and cheesecakes.
Can I Use Regular Lemons?
This recipe uses Meyer lemons but you can use regular lemons too. Meyer lemons have a slightly sweeter taste so they are perfect for desserts but they are only available December to May.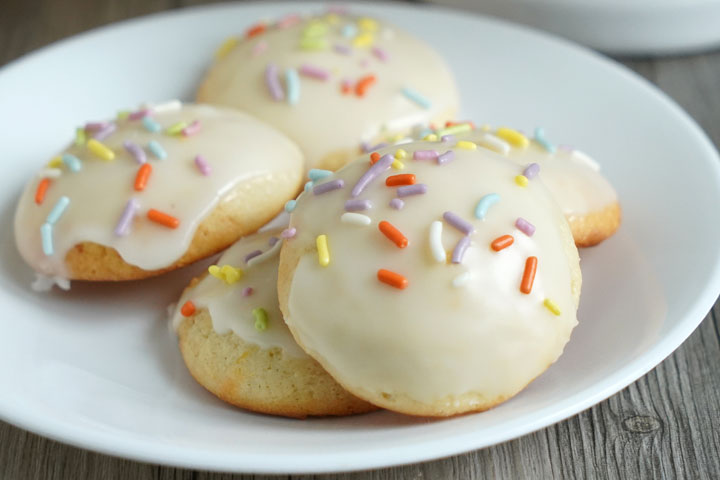 How to Make Ricotta Cookies
These cookies are made like most other cookie recipes except you add ricotta along with the other wet ingredients and they NEED to be CHILLED. Skipping the chilling step will result in flat cookies. You can see the recipe card below for full details but here's the basic idea: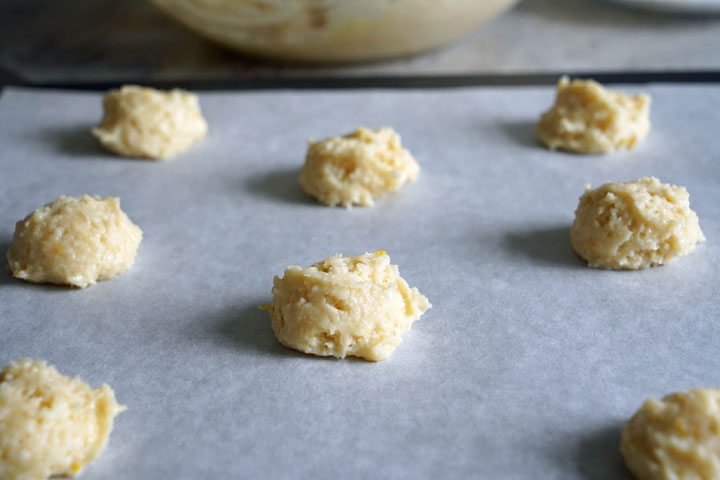 Mix the dry ingredients and set them aside.
Cream the sugar and butter together until light and fluffy.
Add the eggs, one at a time and mix in.
Add the vanilla, juice, zest and ricotta and mix until incorporated.
Finally, add the dry mixture and stir with a spatula until all the flour is mixed in.
Chill the dough for 1 hour.
Drop by the batter onto a cookie sheet in tablespoon sizes and bake at 350F for 10-12 minutes. Let the cookies cool before glazing.
Decorating Ricotta Cookies with Glaze
I would definitely NOT skip the glaze on this cookie. The glaze adds to the overall flavor with its lemon puckering punch. It's easy to make by combining confectioner's sugar with the juice of a lemon.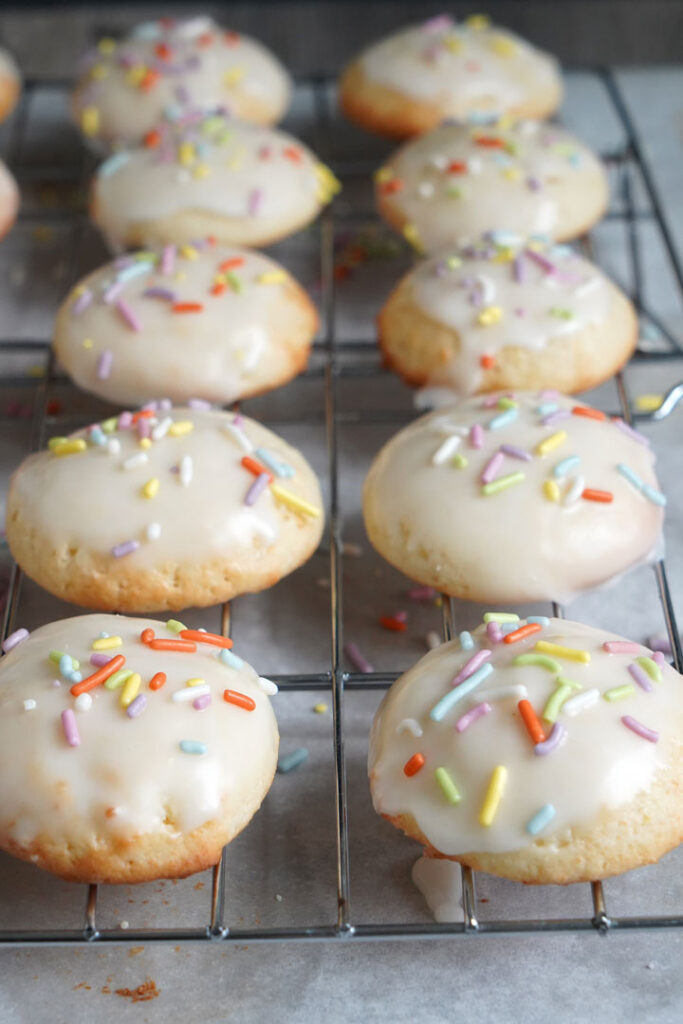 After glazing you can decorate the cookie with something fun like sprinkles or some finely grated zest. You can even chop up candied ginger for an additional flavor.
How to Store and Freeze
Raw cookie dough can be stored in the refrigerator covered for up to 2 days.
These cookies are best eaten about 20-30 minutes after you glaze them. If you want to store them, they will keep for a day or two covered on the counter but they will soften from moisture.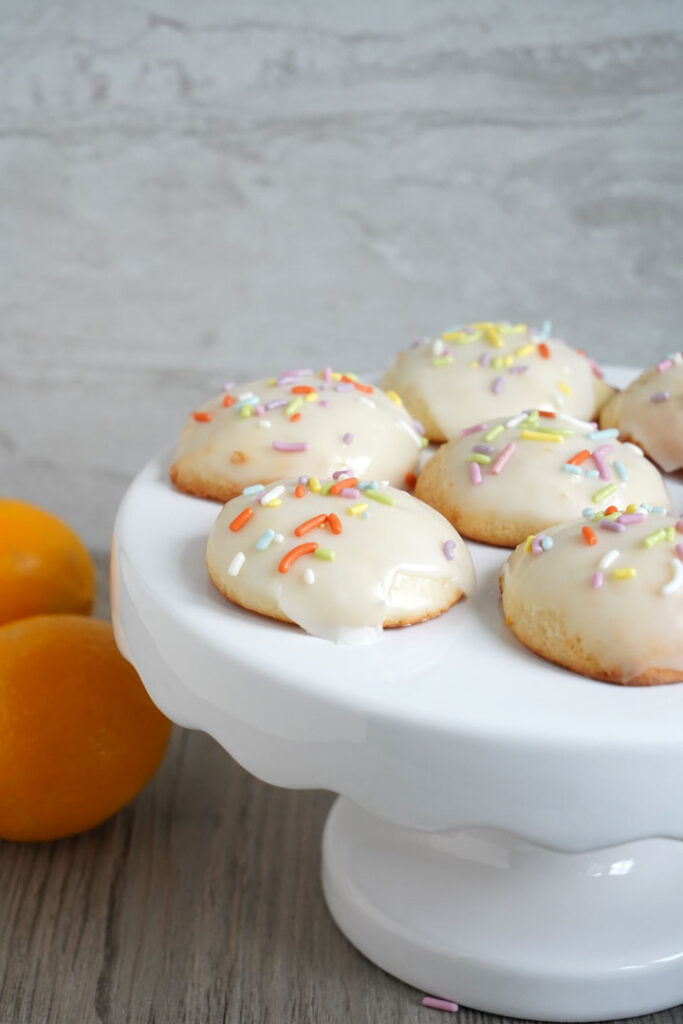 You can freeze them unglazed for up to 3 months. When you are ready to eat, let them thaw at room temperature and glaze them.